Event Information
WEDNESDAY, JUNE 20, 2018 | 
7:00 PM – 9:00 PM EDT

SOTHEBY'S INSTITUTE OF ART | 570 LEXINGTON AVE, NEW YORK, NY 10022
RSVP
Sotheby's Institute of Art-New York is delighted to launch 4 Under 40—a new speaker series featuring conversations with young professionals breaking new ground in the international art world. Discover the backgrounds, career trajectories, and trade secrets of working the art market today from young entrepreneurs, creative talents, and rising stars in the art industry. The 4 Under 40 series will invite speakers to share their experiences working throughout various sectors of the art market, including auction houses, galleries, art fairs, art advisories, museums, tech companies, and art organizations. Panelists will also delve into the latest market trends, explore the intersection of art and technology, and share their advice for emerging professionals in the art world today.
The first 4 Under 40 panel will include: Alia Williams, Director, Jeffrey Deitch, Isabel Suarez, Sales Director, Leon Tover Gallery, Josh Campbell, Director of Strategic Partnerships, Eazel, and Maxime Van Melkebeke, Associate Director, Salon 94. The panel will be moderated by Christine Kuan, Director and CEO, Sotheby's Institute of Art-New York.
Tune into Sotheby's Institute of Art Facebook live stream here. 
RSVP required via Eventbrite. Space is limited.
Please note that doors will be closed promptly at 7:15 pm due to building security.
Contact : RSVP@sothebysinstitute.com
---
ABOUT THE SPEAKERS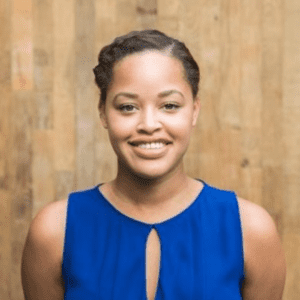 Alia Williams (Director, Jeffrey Deitch)
Alia Williams has worked at Art Production Fund, a non-profit specializing in NY public art, Third Eye, a boutique arts communication firm, and Arthena, an art investment fund. She has also worked at Sotheby's Auction House before her current position as Director, NY of Jeffrey Deitch, a gallery in Soho that will be opening a LA space in September 2018. Alia earned her BA in Art History from University of Illinois Urbana-Champaign in 2014, and her MA in Art Business at Sotheby's Institute of Art in 2016.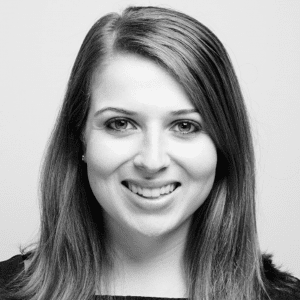 Isabel Suarez (Sales Director, Leon Tover Gallery)
Isabel was born and raised in Miami, FL and began her career in New York at Phillips Auction House, working in the Latin American Art Department. During her time at Phillips, Isabel worked closely with key Latin American clients and stakeholders to ensure the success of department sales. She then went on to work at a premiere gallery specializing in Cuban Art in Miami. Presently she is the Sales Director at Leon Tovar Gallery. Her role encompasses all aspects of sales for the gallery's Nomad space, including exhibition coordination, client management, and art fair participation. Other notable experiences include roles at Gurr Johns (New York) and Sicardi Gallery (Houston, Texas). Isabel has written extensively about the impacts of patrimony laws and has had articles published in the New York Bar Association's Entertainment Arts and Sports Law Journal. She is also certified under the Uniform Standards of Professional Appraisal Practice (USPAP). Isabel completed her undergraduate studies at the University of Texas at Austin, graduating Phi Beta Kappa and with honors with dual degrees in Art History and Latin American Studies, along with a minor in Portuguese. Isabel received a MA in Art Business from Sotheby's Institute of Art in 2015, receiving a distinction award on her graduate thesis entitled "Laws of Unintended Consequences: A Comparison of the Market Effects of the Cultural Patrimony Laws of the Mexico and Brazil."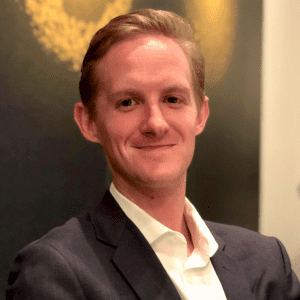 Josh Campbell (Director of Strategic Partnerships, Eazel)
Josh has interned and worked for fine art museums, art advisors and private art consultants, assisting with client acquisitions, collection management and installations and deaccessions. During his graduate studies, Josh joined an artist's coalition which curates pop-up shows of emerging artists around New York City; worked for an auction house and an art fair; and was a Teacher's Assistant for Sotheby's Institute of Art's Collection Management course. Recognizing the value and potential that technology is bringing to the art industry, Josh's path led him to Canvas Collective, Inc., an early-stage art-tech startup that utilizes image-recognition technology to act like a 'Shazam' for art. A free art-education and social media platform, Canvas' mission and vision is to transform the way the world experiences art, both online and in-person. Josh joined Canvas as a co-founder, complementing a digital marketing and technology veteran with his experience and passion for artwork and the art industry, and later joined Canvas full-time as the Director of Strategic Partnerships and was recently appointed President. In Spring 2018, Josh and Canvas began acquisition talks with Eazel, a VR firm out of Seoul that digitally captures and maps art environments. By Summer 2018, he and his fellow Canvas cofounder joined Eazel, with Josh leading the global strategic business development team from its Manhattan office as their new Director of Strategic Partnerships. Josh studied at Trinity University (San Antonio, Texas), where he received a BA in Studio Art, Art History, and Business Administration. He graduated from Sotheby's Institute of Art's MA in Art Business program in 2016.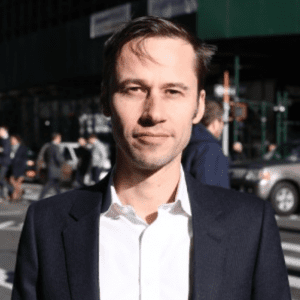 Maxime Van Melkebeke (Associate Director, Salon 94)
Maxime is the Associate Director of Salon 94 and Salon 94 Design. Maxime previously worked a Skarstedt and gained work experience at Christie's in the Post-War and Contemporary Art Department. Since 2016, Maxime has been the Director and Curator of an online project space, offspace.xyz, working with emerging international artists from New York, Rome, Berlin, Brussels and Copenhagen. Maxime earned his MA in Contemporary Art from Sotheby's Institute of Art in 2015.