Event Information
When: 
December 15, 2018 | 4:00-6:00PM
Where:
Empire Stores
DUMBO,
55 Water Street, 
Brooklyn, NY 11201
RSVP
Sotheby's Institute of Art and Brooklyn Rail Present: 
"
Art Grows in Brooklyn
"
Sotheby's Institute of Art and the Brooklyn Rail are pleased to invite you to Art Grows In Brooklyn, a panel discussion moderated by Sotheby's Institute of Art Director/CEO Christine Kuan, who will be joined by Brooklyn Rail Publisher & Artistic Director, writer, curator, artist, and teacher Phong Bui, and renowned Brooklyn-based artists Marcus Jahmal, Loren Munk, and Raha Raissnia. The panel will look at the history of Brooklyn's art community and the rise of Brooklyn in recent years as one of the most influential centers of art market activity, considering spaces such as Pioneer Works, 1:54 Contemporary African Art Fair, NARS Foundation, Residency Unlimited, Triangle Workshop, Sharpe-Walentas Studio Program, and galleries in Dumbo, Greenpoint, Bushwick, and Bed-Stuy, among others, impacting New York City and the international art scene. The panel will focus on artists' various practices and how they mediate cultural influences and disparate media in their works. The panel will explore the transformation of Brooklyn as an epic center of artists' activities, and what it means for the future of Brooklyn arts and culture.
---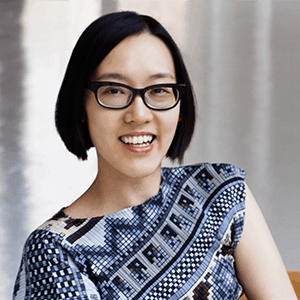 Moderator: Christine Kuan
@kuannyc @sothebysinstitute
Christine Kuan is the Director/CEO of Sotheby's Institute of Art-New York, which is celebrating 50 years of art business education in 2019. Prior to joining the Institute, Kuan was Chief Curator and Director of Strategic Partnerships at Artsy. She has also served as Chief Curatorial Officer and Vice President of External Affairs at Artstor, a digital image library founded by The Andrew W. Mellon Foundation, and Editor-in-Chief of Oxford Art Online/Grove Art Online at Oxford University Press. In addition, Kuan has worked at The Metropolitan Museum of Art Department of Asian Art and has taught English Literature at The University of Iowa, Peking University, and Rutgers University. Kuan holds an MFA from the University of Iowa Writers' Workshop, and a BA from Rutgers University. She has lectured and published extensively on digital strategy, museum policy, and new technologies for the art world. Kuan sits on the History of Collecting Advisory Committee at the Frick Collection in New York, and she serves on The Brooklyn Rail Steering Committee. She has also taught as Visiting Faculty for Stanford University's Program for Arts Leaders. She is regularly interviewed by the press about art market trends in The New York Times, Wall Street Journal, and was recently interviewed by China Global Television Network (CGTN) on International Women's Day, watch interview.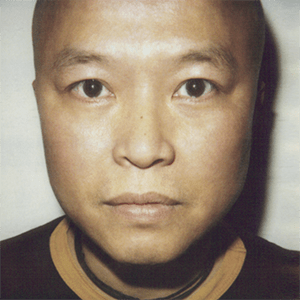 Phong Bui
@brooklynrail  
Phong Bui is an artist, writer, independent curator and former curatorial advisor at MoMA PS1 (2007 to 2010). He is also the Co-Founder, Publisher, Artistic Director of the monthly journal The Brooklyn Rail, The River Rail, and the publishing press Rail Editions, as well as the Host/Producer of "Off the Rail" on Art International Radio. He is a board member of The Third Rail of the Twin Cities, The Miami Rail, the Louis Comfort Tiffany Foundation, the Sharpe Walentes Studio Program, the International Association of Art Critics United States Section (AICA USA), Anthology Film Archives, Studio in a School, Second Shift Studio Space of Saint Paul, MN, among others. In 2013 he founded the Rail Curatorial Projects which aims to curate group and one-person exhibits that respond specifically to location, cultural moment, and economic conditions. Recent exhibits include Occupy Mana: Artists Need to Create on the Same Scale that Society Has the Capacity to Destroy, Year I, Mana Contemporary, NJ (2017), Tell Me Something Good: Artist Interviews from The Brooklyn Rail (published by David Zwirner Books), Hallway Hijack (2016), Intimacy in Discourse: Reasonable and Unreasonable Sized Paintings, Mana Contemporary, NJ and School of Visual Arts Chelsea Gallery, NY (2015), Bloodflames Revisited, Paul Kasmin Gallery, Migration to the Interior, Red Bull Studios (2014), Forthcoming projects are: Artists Need to Create on the Same Scale that Society Has the Capacity to Destroy (Year II), Colby Museum, MN (2019), The River Rail: On Puerto Rico (2019), and Occupy Rail, an ongoing endeavor to encourage and support motivated individuals to create their own Rail publication in their local communities.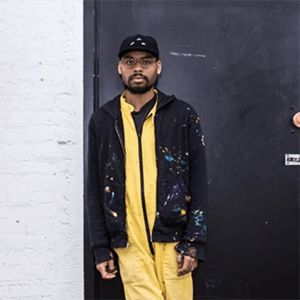 Marcus Jahmal
@marcusjahmal 
Marcus Jahmal is an artist based in Brooklyn, New York. His paintings depict domestic scenes and landscapes built from memory and imagination. In his images, which are both theatrical and quietly intimate, Jahmal showcases exuberant brushwork and his particular strengths as a colorist. As the art critic Roberta Smith wrote in the New York Times, Jahmal's "main love is color, which he uses stunningly, but he exploits everything – space, surface, color, image – to create various incongruities." The reds, oranges and other vibrant hues featured in his compositions create a symbolist language connected to the artist's subconscious and dreams. Jahmal collects his ideas through a practice of automatic drawing, moving intuitively through images he pulls from life or art history. From these drawings, he assembles a cast of objects, mixing his everyday experience with the modern and the myth. Read together, these motifs form a surreal environment with recognizable figures that sug­gest the complexities and invisible relationships within prosaic life. Jahmal's work has been subject to solo shows with FiveMyles Brooklyn, Almine Rech Brussels and CANADA New York. He will be holding his first institutional exhibition in Brest, France at CAC Passerelle in spring 2019.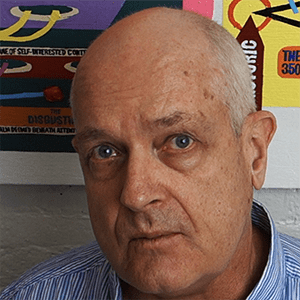 Loren Munk
@lorenj.munk
Loren Munk began painting as a child when his mother brought home a paint by number set for his fifth birthday.  Growing up in the Rockies he had little opportunity to know artists, visit art galleries or museums so he taught himself, by reading American Artist Magazine.  During the height of the Viet Nam War, he volunteered for military service, trained as a medic, and was stationed in Germany for two and a half years, visiting the great museums of Europe.  Returning stateside, Munk moved to New York City in 1979 to establish a studio and continue his studies at the Art Students League on the G.I. Bill.  He's had over a dozen one person shows in New York, Los Angeles, Miami, Berlin, Munich, Paris and São Paulo. The artist has executed numerous national and international public and private commissions, including a mural for the Mayor's Office of Paris. He is well represented in important collections throughout Europe, South and North America and the Middle East.  His column in the Brooklyn Rail from 2001-2013 was a long running feature and the most consistent in-depth coverage of the Brooklyn art scene available. In 2006 he began the "James Kalm Report" and "Rough Cut" channels on YouTube.  This project has over thirteen hundred posted programs, over ten million views and a worldwide cult following.  His painting work has been reviewed by Roberta Smith in the New York Times, Jerry Saltz in New York Magazine, Raphael Rubinstein in Art in America and Hrag Vartanian at Hyperallergic.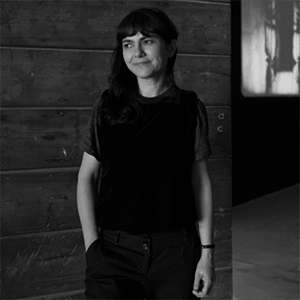 Raha Raissnia
@raissniaraha 
Raha Raissnia (b. 1968, Tehran, Iran) received her BFA from the School of the Art institute of Chicago in 1992 and her MFA from Pratt Institute in 2002. In the interim, her interest in avant-garde filmmaking led her to work at Anthology Film Archives (1995–1999), where she has also exhibited. Raissnia presented a solo exhibition of new work in 2017-18 at the Drawing Center (New York). In 2016, her work was the subject of a solo presentation at the Museum of Modern Art (New York). In 2015, Raissnia's work was included in All the World's Futures, 56th International Art Exhibition, curated by Okwui Enwezor, Venice Biennale. Previously, her work has been featured in exhibitions at White Columns (New York), Access Gallery (Vancouver), the Museum of Contemporary Art St. Louis, Khastoo Gallery (Los Angeles), Thomas Dane Gallery (London) and The Kitchen (New York), among others. Recent solo shows were held at Ab/Anbar Gallery (Tehran), Galeria Marta Cervera (Madrid), Galerie Xippas (Paris), and the Isfahan Museum of Contemporary Art (Isfahan, Iran). Raissnia's projection-performances, often undertaken in collaboration with Aki Onda and Panagiotis Mavridis, have been held at the Whitney Museum of American Art (New York), REDCAT (Los Angeles), Arnolfini – Center for Contemporary Arts (Bristol, UK), the Drawing Center (New York), Issue Project Room (New York), Emily Harvey Foundation (New York), and OK LÀ event series (Montreal), among others. Raissnia's sixth one-person exhibition at Miguel Abreu Gallery will take place in January 2019.
Header image credit: Max Touhey