Event Information
WHEN: TUESDAY, February 5, 2019 | 7:00PM - 8:00PM | RECEPTION TO FOLLOW
Where: SOTHEBY'S INSTITUTE OF ART, 570 LEXINGTON AVENUE, 6TH FLOOR, NEW YORK, NY 10022
RSVP
In light of recent extraordinary prices realized at public auction and through private channels for paintings documented to have been extensively conserved/restored, a question begs to be answered: how does one synthesize the value of conservation/restoration on a work of art? How does a professional appraiser assess a percentage loss in value when a work of art has been compromised? What are the key drivers that impact a work's desirability? Condition, provenance, scholarship? Who assumes the conclusive market value of a work of art? How consequential is the conservator's role? In cases where a price appears to deviate from a normal economic structure can an inflated value be replicated or multiplied at a later time? Join us for an animated conversation moderated by Sotheby's Institute of Art-NY MA Fine and Decorative Art and Design Director Ann-Marie Richard, with painting specialist Alan Fausel, fine art appraiser Elin Lake-Ewald and painting conservator Michele S. Kay.
RSVP required. Space is limited. Priority access for MA students and alumni. Please note that this event will be closed promptly at 7:00pm due to building security.
Tune in to a Facebook live stream of the event here.
---
PANELISTS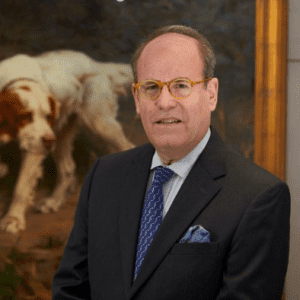 Alan Fausel, Scholar
Alan Fausel brings with him over 30 years of art world experience as a scholar, curator, and appraiser. After early years spent roaming the galleries of the Art Institute in Chicago, he began his formal training in art history at UCLA where he received his bachelor's degree. He continued his education, enrolling in the doctoral program at Stanford where he received his master's degree and completed the requirements for doctorate excepting the dissertation.
His curatorial career began at the Fine Arts Museums of San Francisco in the department of European Sculpture and Decorative Art. He was then appointed curator of the Frick Art Museum in Pittsburgh.
Mr. Fausel is a generalist appraiser in paintings and drawings from Old Master to Modern, however he has also served as an appraiser of European furniture and decorations. He has been with the auction houses Butterfields in San Francisco and Doyle and Bonhams in New York since 1990.
Mr. Fausel has been a regular on the paintings table of Antiques Roadshow since the series' first season in 1997. He taught at New York University in the Graduate School of Arts Education from 1999-2017. He is a frequent lecturer to groups including the Appraiser's Association of America. He is currently Executive Director of the American Kennel Club's (Est.1884) Museum of the Dog.
Elin Lake-Ewald, Ph.D, ASA, FRICS, President and CEO O'Toole-Ewald Art Associates Inc. (Established 1932)
Dr. Ewald is president of O'Toole-Ewald Art Associates, Inc. (OTE), a fine art appraisal firm originally established in 1932 in New York and Venice, Italy. Today OTE is an international organization with associates in London, Geneva, Paris, Berlin, Dusseldorf, Amsterdam, Athens and Tel Aviv. OTE is a pioneer in the field of art appraisal practice. The firm was the first to develop a nationally utilized damage/loss format for art and personal properties, as well as proprietary programs for collectors. Establishing fair rental values for art collections held in trusts, fractional discounting of art values in estate matters, bulk discounting for art transferred between corporations, are but a few of OTE's critical contribution to the industry. OTE's excellence has been recognized on an international basis by museums, foundations, law firms, insurance companies, corporations and private collectors alike. The estates of Andy Warhol, Roy Lichtenstein, Louise Nevelson, Arman, Richard Lippold, Robert Natkin, Leon Golub, Nancy Spero, and a number of other significant 20th century artists, were appraised by OTE.
Dr. Ewald is a Senior member of American Society of Appraisers and Royal Institute of Chartered Surveyors. She holds a Ph.D. in Arts and Humanities from New York University.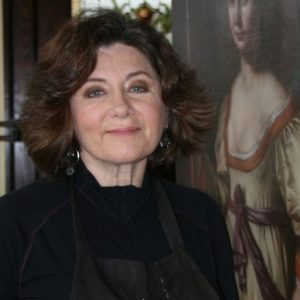 Michele S. Kay, AIC, Easel Painting Conservator, Fine Paintings Conservation
Michele S. Kay graduated from Tyler School of Art at Temple University. She received her classical European training in the craft of paintings restoration in Florence, Italy where she worked for several years in the studio and workshop of Ennio Regola. After returning to the United States in 1981, Michele continued to develop her technical skills and gentle-handed approach while at New York Conservation Associates, Ltd., The Brooklyn Museum of Art, and at Dianne Dwyer Studio, Inc. Ms. Kay established her own conservation studio in 1992 and continues to work on traditional easel paintings of different periods and schools. As a freelance conservator she works on various on-site conservation projects. Past collaborations with a team from Rustin Levenson Conservation Associates included the mural and ceiling paintings at the Alexander Hamilton U.S. Customs House in New York, NY, and the Miami Post Office in Miami Beach, Florida. Michele has been a guest conservator at the New York University Institute of Fine Art Conservation Center. Mindful of the constantly evolving changes and developments in the field, she continues to keep abreast of new methods and materials with mid-career courses, professional meetings and lectures. She is also a Professional Associate of the American Institute for Conservation of Historic and Artistic Works (A.I.C.) and abides by AIC Code of Ethics and Guidelines for Professional Practice.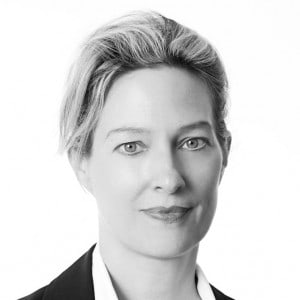 Moderated by: Ann-Marie Richard, Director, MA Fine and Decorative Art and Design, Sotheby's Institute of Art- New York
Ann-Marie Richard is an art and design specialist, curator, art historian, and advisor. Prior to her full-time appointment as Program Director, she was Executive Vice President at the art advisory firm Gurr Johns. She has lectured extensively on the topics of connoisseurship, collecting, conservation, provenance, emerging markets, and the related subtleties of art and decorative arts appraising at institutions such as the American Association of Museums, The Metropolitan Museum of Art, Fashion Institute of Technology, and Pratt Institute. Exhibitions she has curated have been favorably reviewed in national and international publications including Art in America, ArtNews, The New York Times, Art-Times Russia, and Korea Times. She is co-author with Tom McNulty of "The Valuation of Fine Art and Design: A Handbook for Professionals" to be published Fall 2019.