Event Information
WHEN: TUESDAY, SEPTEMBER 25, 2018 | 7-8PM | RECEPTION TO FOLLOW
Where: SOTHEBY'S INSTITUTE OF ART, 570 LEXINGTON AVENUE, 6TH FLOOR, NEW YORK, NY 10022
RSVP
Sotheby's Institute of Art-New York is delighted to host our 3rd annual Women Leaders in the Art Market panel, which brings together contemporary art market influencers, Marina Cashdan of Artsy, Leila Heller of Leila Heller Gallery, Ambre Kelly of SPRING/Break Art Show, and Alia Williams of Jeffrey Deitch. This conversation will focus on women leaders in the art market today, the global impact of women in the international art scene, and what success means for women now and in the future. The discussion will be hosted by Christine Kuan, Director/CEO, Sotheby's Institute of Art-NY, formerly Chief Curator and Director of Strategic Partnerships at Artsy.
Founded in 1969, the Sotheby's Institute of Art is the premier graduate school for the study of art and its markets. With more than 6,000 alumni working internationally in art fairs, galleries, museums, auction houses, and nonprofits, the Institute's alumni are shaping the future of the art industry. Previous guest speakers at the Institute have included artists, such as: Ulay and Jaša, Dan Graham, Alexandre Singh, Glenn Ligon, Sanford Biggers, Carolee Schneemann, Dara Birnbaum, Alfredo Jaar, Ahmed Alsoudani, as well as art industry experts from Art Basel, Paddle8, Auctionata, Armory Show, Artsy, Whitney Museum, Swiss Institute, MoMA, and others.
RSVP required. Space is limited. Priority access for MA students and alumni.  Please note that this event will be closed promptly at 7:00pm due to building security.
Tune in to a Facebook live stream of the event here.
---
ABOUT THE SPEAKERS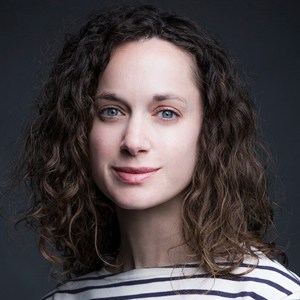 Marina Cashdan, Vice President, Editorial and Creative, Artsy
Marina Cashdan is the VP of Editorial and Creative at Artsy, the leading online platform for discovering and collecting art. Since its inception, Marina has led the development of Artsy Editorial, which provides unparalleled insight into the art world. Marina is also an accomplished journalist whose work has appeared in T Magazine, the Financial Times, and Wallpaper*, among others.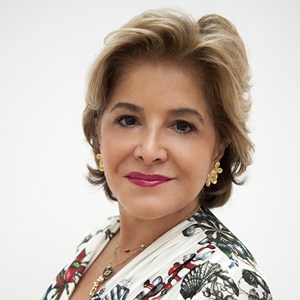 Leila Heller, Founder & President, Leila Heller Gallery
Leila Heller is the Founder & President of Leila Heller Gallery, which first opened its New York space on the Upper East Side in 1982, later moving to Chelsea and, in September 2018, celebrated its opening of two spaces in the High Line Nine in West Chelsea. In 2015, she had opened the gallery's Dubai location, which is the largest commercial gallery in the United Arab Emirates at 15,000 sq. ft. Her galleries are dedicated to promoting emerging and established artists from America, Europe, the Middle East and Central Asia, and continue to focus on dealing in contemporary and modern masters on the primary and secondary markets.  Prior to founding her galleries, she worked at both the Hirshorn Museum and the Guggenheim Museum. Leila has earned a Bachelor of Arts degree from Brown University, a Master of Arts degree from Sotheby's Institute of Art- London, and a second Master of Arts degree in Art History and Museum Management from George Washington University.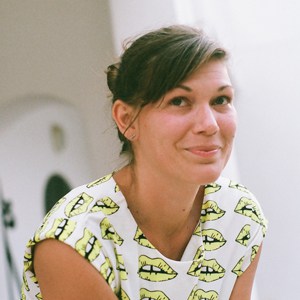 Ambre Kelly, Artist & Co-founder, SPRING/BREAK Art Show
Ambre Kelly is the co-founder of one of the most exciting and dynamic art fairs in New York City, SPRING/BREAK Art Show. Ambre is also a multi-disciplinary artist, and in her spare time, she collaborates on projects co-created with her partner, Andrew Gori, including SPRING/BREAK, the production house The They Co., the publishing house The Underground Library, and the co-operative domestic art collective BOYFRIENDGIRLFRIEND.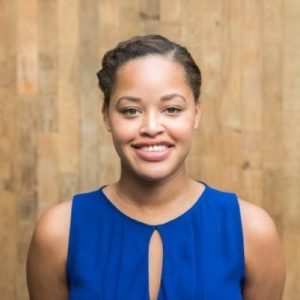 Alia Williams, Director, Jeffrey Deitch
Alia Williams has worked at Art Production Fund, a non-profit specializing in NY public art, Third Eye, a boutique arts communication firm, and Arthena, an art investment fund. She has also worked at Sotheby's Auction House before her current position as Director, NY of Jeffrey Deitch, a gallery in Soho that will be opening a LA space in September 2018. Alia earned her BA in Art History from University of Illinois Urbana-Champaign in 2014, and her MA in Art Business at Sotheby's Institute of Art in 2016.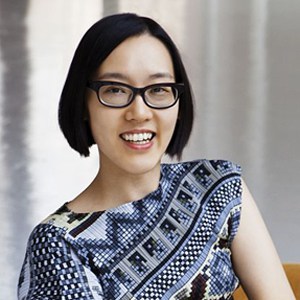 Christine Kuan, Director & CEO of Sotheby's Institute of Art-New York
With twenty years of experience in both nonprofit and commercial sectors of the art world, Kuan has expertise in art education, museums, and digital strategy for cultural institutions and for the art market. She was formerly Chief Curator and Director of Strategic Partnerships at Artsy, where she oversaw the organization's museum and institutional partnerships, digital collection strategy, open access policy, educational initiatives, and auctions. Prior to Artsy, Kuan was Chief Curatorial Officer at Artstor, a nonprofit image library founded by The Andrew W. Mellon Foundation, and Editor-in-Chief of Oxford Art Online/Grove Art Online at Oxford University Press. Kuan has also worked at The Metropolitan Museum of Art, and has taught at University of Iowa, Peking University, and Rutgers University. Christine sits on the History of Collecting Advisory Committee at the Frick Collection in New York.