Event Information
WHEN:  MONDAY

, MARCH 26, 2018

,

 7:0

0-8:00 PM 

 (

RECEPTION TO FOLLOW)
WHERE: SOTHEBY'S INSTITUTE OF ART, 570 LEXINGTON AVENUE, 6TH FLOOR, NEW YORK, NY 10022
RSVP
Sotheby's Institute of Art-New York is delighted to host our second Women Leaders in the Art Market panel, which brings together contemporary art market influencers, Elizabeth Dee of the Elizabeth Dee Gallery and Independent Art Fair, Christy MacLear of Art Agency, Partners, Helen Toomer of STONELEAF RETREAT, and Stas Johnson-Chyzhykov of Artsy. In celebration of Women's History Month, this conversation will focus on women leaders in the art market today, the global impact of women in the international art scene, and what success means for women now and in the future. The discussion will be hosted by Sotheby's Institute of Art, New York, Director and CEO, Christine Kuan, formerly Chief Curator and Director of Strategic Partnerships at Artsy.
Founded in 1969, the Sotheby's Institute of Art is the premier graduate school for the study of art and its markets. With more than 6,000 alumni working internationally in art fairs, galleries, museums, auction houses, and nonprofits, the Institute's alumni are shaping the future of the art industry. Previous guest speakers at the Institute have included artists, such as: Ulay and Jaša, Dan Graham, Alexandre Singh, Glenn Ligon, Sanford Biggers, Carolee Schneemann, Dara Birnbaum, Alfredo Jaar, Ahmed Alsoudani, as well as art industry experts from Art Basel, Paddle8, Auctionata, Armory Show, Artsy, Whitney Museum, Swiss Institute, MoMA, and others.
Watch the recording of this event.
Space is limited. RSVP required. Please note that the doors will close promptly at 7 PM due to building security. Seating available on a first-come, first-serve basis.
---
ABOUT THE SPEAKERS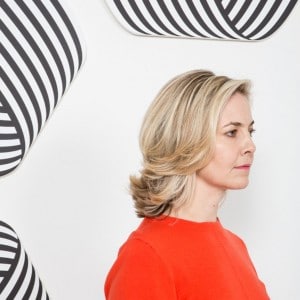 Elizabeth Dee (Founder, Elizabeth Dee Gallery and the Independent Art Fair)
Elizabeth is a cultural entrepreneur, curator, dealer and producer. She is the CEO of Elizabeth Dee Galleryin New York and of Independent Art Fairs in New York and Brussels. She is included in the 2015 Art + Auction's Power 100, and has been profiled in many international publications, including the Wall Street Journal, Vogue and the New York Times. Dee lectures regularly on topics of relevance to the field, especially with regard to gallery and fair culture, innovation and the market. The gallery, established in 2002, is located on Fifth Avenue in Harlem. Dee has produced numerous groundbreaking, first and internationally recognized exhibitions by such artists as John Giorno, Adrian Piper, Julia Wachtel, Derek Jarman and Ryan Trecartin (New York debut/co-producer of 11 movies). Previously, Dee created X Initiative, a nonprofit consortium of the global art community, presenting exhibitions and programming in response to the major philosophical and economic shifts in Contemporary Art. It was located at the former Dia Center for the Arts in Chelsea. Elizabeth Dee graduated in 1995 with a B.A. from Mt. Holyoke College, majoring in Studio Art and Critical Social Thought. She served as co-director of Luhring Augustine Gallery, New York. She has served on the board of the Sackler Center for Feminist Art at the Brooklyn Museum and currently serves on the board of Pivô in São Paulo.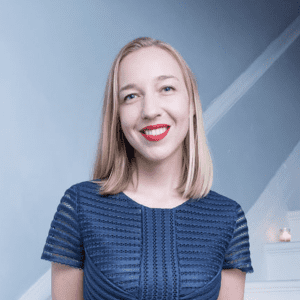 Stas Johnson-Chyzhykov (Director, Collector Relations, Artsy)
Stas heads Collector Relations at Artsy, the leading global platform for discovering and collecting art. With over 500,000 for-sale fine art and design works listed by top galleries, auction houses, and non-profit organizations around the world, Artsy is the go-to resource and commercial platform for collectors. Since joining the company in late 2012, Stas has cultivated Artsy's global collector network, including fine art sales and VIP programs for new and experienced collectors, as well as professional art consultants and interior designers. Stas oversees a team of art sales associates and collaborates closely with Artsy's Product team and Leadership to constantly enhance and upgrade the artwork discovery and purchasing experience. Stas is a frequent VOGUE Ukraine contributor, and author of cover stories on Marina Abramović, Nan Goldin, Vanessa Beecroft and Olympia Scarry. She is a graduate of Brown University and Sotheby's Institute of Art, New York.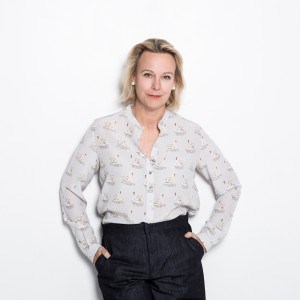 Christy MacLear (Art Agency, Partners, Sotheby's and former CEO of Robert Rauschenberg Foundation)
Christy is Vice Chairman at Art Agency Partners, a subsidiary of Sotheby's, focused on creating an advisory practice for artists, estates and foundations. She was the first CEO of the Robert Rauschenberg Foundation and the founding Executive Director of the Philip Johnson Glass House, giving her deep expertise in legacy planning for artwork use, foundation start-ups and museum sites. Christy has never had a job which existed before and is an expert in pioneering new fields, enhancing legacies and creating "places." Additionally, she consulted with the CEO of the Cleveland Clinic toward enhanced digital patient experience and global expansion, represented the boards of three Chicago museums during the relocation of Lake Shore Drive to create a lakefront park, and led strategic planning and partnerships for Disney's new town development called Celebration. Christy has a BA from Stanford University and an MBA from the University of Pennsylvania's Wharton School. She serves on the Board of Trustees for Stanford University and is Chairman of the Board of the Municipal Art Society of New York.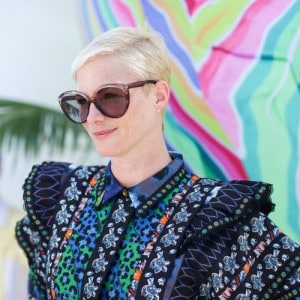 Helen Toomer (Founder, STONELEAF RETREAT and former Director of Pulse Contemporary Art Fair)
Helen is Co-Founder and Artistic Director of STONELEAF RETREAT, a connective space and artist residency in the Catskill Mountains of New York. She is an Adjunct Professor at Sotheby's Institute for Art as part of the Art Business Masters program. Helen is the former Director of PULSE Contemporary Art Fair, which she lead for three and a half years and originated the year-round events initiative PULSE360. Prior to this, Helen was the Director of Collective Design Fair which she helped launch in New York in 2013. Helen has guest lectured at New York Academy of the Arts, Bournemouth Arts University, Pratt Institute and Christie's Education, taken part in panel discussions with The Barnes Foundation, 21c Museum Hotel Group, Soho House, NeueHouse and Artsy, and previously taught at the Fashion Institute of Technology. In 2011 she co-founded and managed a contemporary art gallery, toomer labzda, which focused on emerging artists, in the Lower East Side of New York and closed in 2013. Toomer graduated with a Bachelors in Fine Arts from the Arts institute of Bournemouth, England.
Christine Kuan (CEO of Sotheby's Institute of Art & Director of Sotheby's Institute of Art-New York)
Prior to joining the Institute, Kuan was Chief Curator and Director of Strategic Partnerships at Artsy. She has also served as Chief Curatorial Officer and Vice President of External Affairs at Artstor, a digital image library founded by The Andrew W. Mellon Foundation, and Editor-in-Chief of Oxford Art Online/Grove Art Online at Oxford University Press. In addition, Kuan has worked at The Metropolitan Museum of Art Department of Asian Art, and has taught at The University of Iowa, Peking University, and Rutgers University. Kuan holds an MFA from the University of Iowa Writers' Workshop, and a BA from Rutgers University, She has lectured and published extensively on digital strategy, museum policy, and new technologies for the art world. Kuan sits on the History of Collecting Advisory Committee at the Frick Collection in New York. She is regularly interviewed by the press about art market trends in The New York Times, Wall Street Journal, and was recently interviewed by China Global Television Network (CGTN) on International Women's Day, watch interview.