From lawyers to curators to museum directors and collectors, the art world is a complex, ever-changing constellation of many rules and many players. It takes an exceptionally skillful person to understand all of the parts – with the experience to match – and it takes an even more skillful one to transfer that knowledge to others. Enter Jenny Gibbs, the Program Director of the Master of Arts in Art Business Program at Sotheby's Art Institute, New York. With a multi-faceted career path that covers nearly every corner of the art world, sweeping the spectrum from the not-for-profit to the commercial side, Jenny is a modern day renaissance woman and a perfect fit for the role.
We sat down with Jenny to ask about her path, her work, and her plans for the program, and even got some insider advice in the midst. Here's what we learned.
---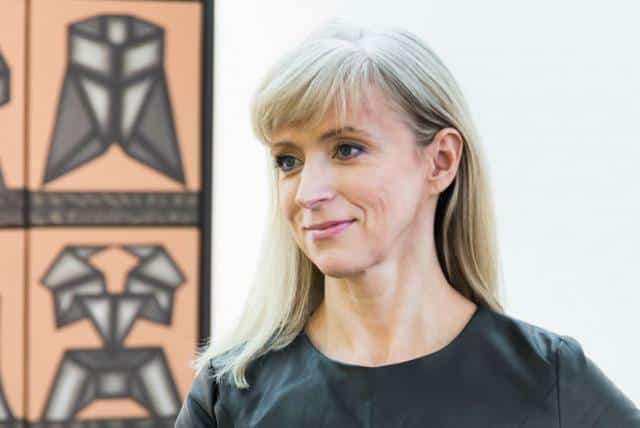 Jenny Gibbs
She knows the art world inside out
There aren't many like Jenny that can include premier museums, galleries, auction houses, and academic institutions in their career narrative and be called an expert in most parts of the art world, on both the not-for-profit and commercial sides. As a curator, she mounted high profile exhibitions that attracted diverse audiences. As the executive director of Elmhurst Art Museum, she exhibited her knowledge of what it takes to run, fund, and grow an art institution. As a fine art specialist at Christie's, she spent many years honing her understanding of the secondary art market. As a manager of a New York art gallery, she amplified her grasp of the primary, relationship-based side of the industry. At NYU, Bard, and MASS Arts, she developed curricula and graduate programs to shape the next generation of art professionals. And on top of it all, she also knows how to build a creative business from the ground up.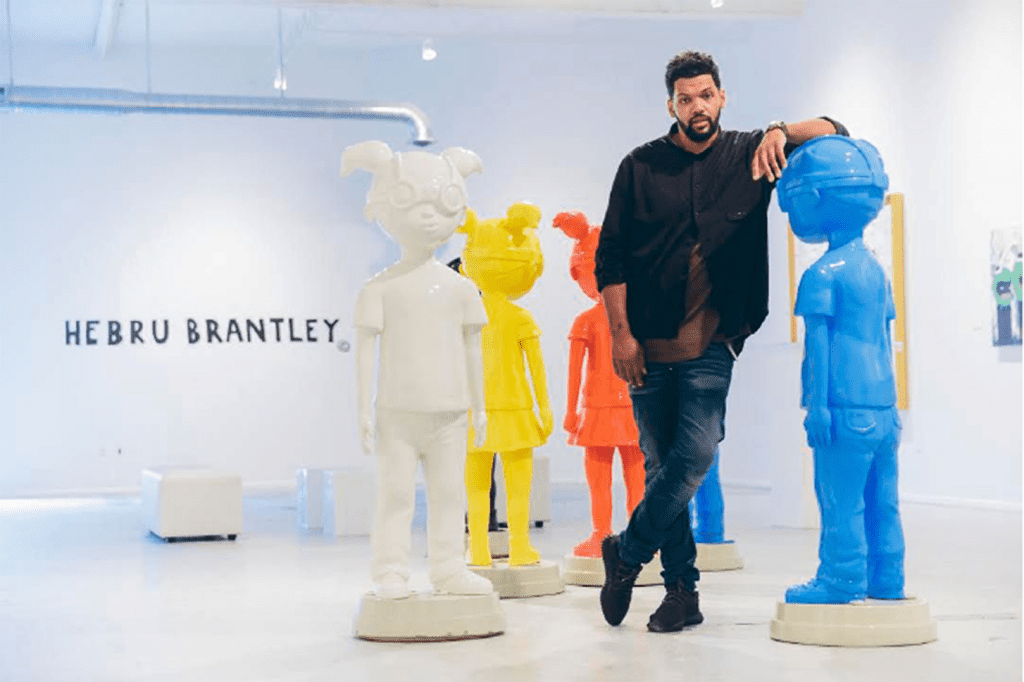 Hebru Brantley, "Forced Field," (Elmhurst Art Museum)
She's the organizer of a groundbreaking show
In September of 2017, for the first time in the museum's history, crowds started lining up outside the doors of the Elmhurst Art Museum before the institution's official opening hours. The reason for the fervor? The opening of Hebru Brantley: Forced Field, a show curated by Jenny in a move that could only be described as visionary. Known for graffiti-like street murals in the city of Chicago as well as collaborations with commercial giants like Nike, Hebru – despite counting the likes of George Lucas and Beyoncé as collectors of his work – had never received large institutional support and was an unlikely choice for a solo exhibition at the Elmhurst. That is, until Jenny became intrigued by his work in the streets, saw the opportunity and grabbed it. Needless to say, her foresight has paid off.
She knows if there's no margin, there can be no mission
"You can have the most beautiful mission statement, but if you have no margin, you're out of business." Having seen the art industry from all angles, Jenny knows that no matter which side you're on, you need business acumen to keep thriving. Her goal is to make sure the MA Art Business program will equally arm graduates going into both the not-for-profit and commercial sectors of the art world. Another goal? To make sure her students will be "educated opportunists" – equipped with the skill sets to develop new art market models, recognize opportunities, and forge uncharted paths to success.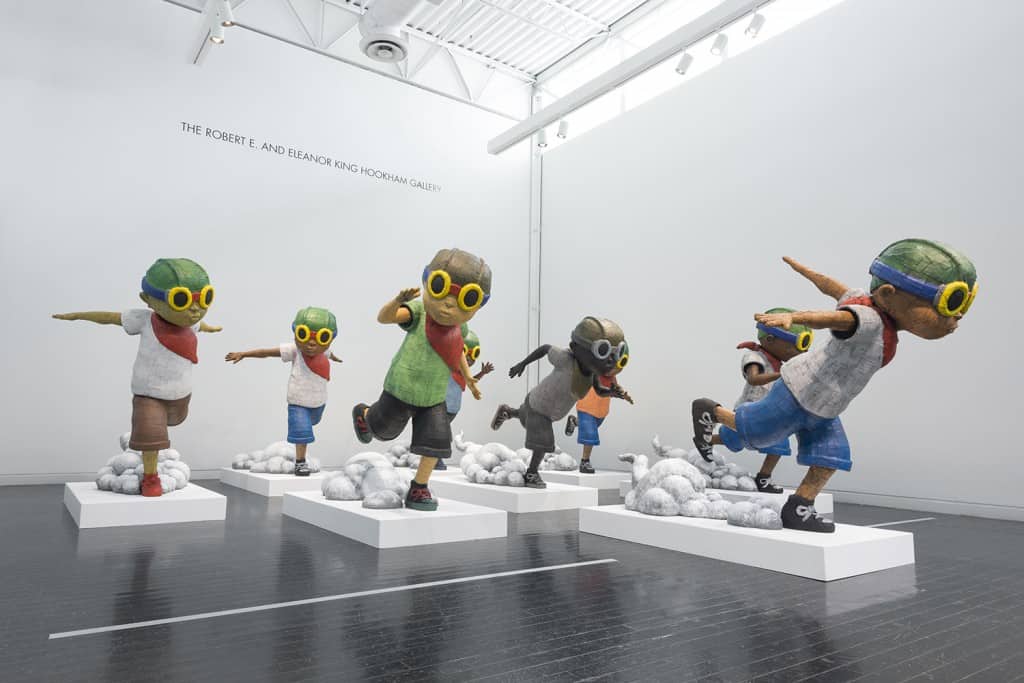 Hebru Brantley, "Boy, Run (Extension)," 2017 (Elmhurst Art Museum)
She starts at the end (and she's not the only one)
Jenny let us in on an insider practice: turns out they all do it backwards. Jenny and her art world colleagues, including leading curators, museum directors, and art historians, usually walk into an exhibition at the exit and then work their way backwards to the start of the show. Why? "Read the book before you read the introduction and form your own opinion. And then look at the introduction – you can agree or disagree, but you've already formed your own opinion." And, as an added benefit, you get to beat the crowds. So the next time you walk into a show, look for the exit sign like a pro.
Written by Alina Girshovich
Featured image: Installation view of "Hebru Brantley: Forced Field," Photography by James Prinz/Elmhurst Art Museum