On January 18, 2017, stars aligned. Art stars, that is. California art legends Larry Bell, Billy Al Bengston, Ed Moses, and Ed Ruscha came together on the Broad Stage as living legacies of Los Angeles' contemporary art scene. 
The cultural scene of any city grows out of any number of things - the galleries and collectors. Art schools. Museums. Graffiti. In Los Angeles, the visual arts take on a new hue in a city that's also the global hub for media, entertainment, and music.
Internationally celebrated as the global hub for media, music, and entertainment, LA has emerged as an important center of contemporary visual and performing art as well. As a result, there is increasing demand in the region for astute, highly-trained and smart creatives who are able to meet the challenges of a global economy that is reshaping the way the arts are created, shared, promoted and consumed.  
Sotheby's Institute of Art in Los Angeles, in partnership with Claremont Graduate University, brings together some of the brightest stars in California's firmament to shine a light on their careers, the evolving art scene in LA, and contemporary art world.  This year, Sotheby's Institute and The Broad Stage bring a series of art talks to the vibrant cultural scene in L.A. We met with Jonathan T. D. Neil, director of Sotheby's Institute in Los Angeles, to get some background on what more can be expected from Sotheby's Institute of Art and The Broad Stage's partnership.
---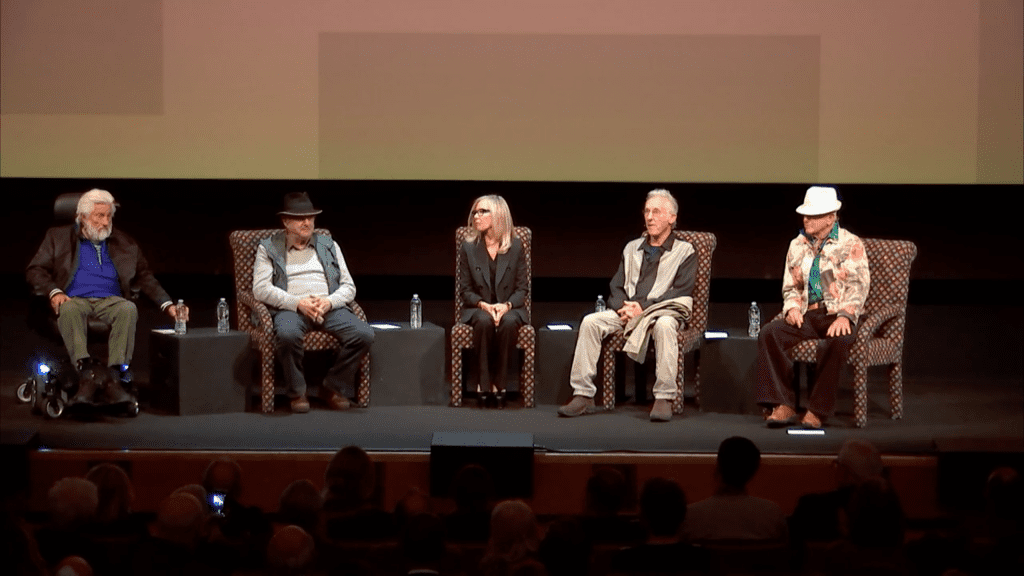 From left: Ed Moses, Larry Bell, Hunter Drohojowska-Philp, Ed Ruscha and Billy Al Bengston discuss the L.A. art scene at the Broad Stage. Watch the video of the event
---
SIA: What is "Artist Talk: LA Legends" and how does it tie in with the new partnership between Sotheby's Institute of Art and the Broad Stage?
Jonathan T. D. Neil: The LA Legends conversation stands at the beginning of a dynamic new partnership with The Broad Stage, an elite performing arts organization with diverse, adventurous programing, and we couldn't be happier to be working with its leadership on a new slate of programs for the public and our students."
What is the connection between Sotheby's Institute of Art and a performing arts organization?
Performance isn't the first thing people think of when they hear the name Sotheby's Institute. But our arts management program, the only one of its kind in Southern California, appeals to students with strong backgrounds in dance, music and theater, and the arts and cultural fields in Los Angeles in particular are finding new energy in cross-disciplinary and cross-sector initiatives. That's where our graduates can take the lead, and the Broad Stage is the perfect partner to help them do that.
How does this partnership fit into the Sotheby's Institute programs?
Over the next two years, we will continue the series of Artists Talk conversations and will launch a new series of public programs – panels, conversations, talks dedicated to the business of performance. Students in our art business and arts management programs will enjoy privileged access to the Broad Stage senior staff as part of a performance management intensive. The Broad Stage will also serve as a client organization for the arts management program's consulting practicum capstone.
---
Forged in the spirit of L.A's unique disciplinary fluidity across cultural and institutional boundaries, the Artists Talk series is part of a new, multi-year collaborative arts initiative between Sotheby's Institute and the Broad Stage, bringing the living history of Southern California's art to the stage and providing educational and career opportunities for arts management students and public alike.
The next event will be held in June 2017. Stay tuned for more details to come.