Colloquium #1: Nonprofit Management
Speakers:
---
SHAMIM MOMIN, Director and Curator, LAND
Shamim M. Momin is the Director, Curator, and co-founder of LAND (Los Angeles Nomadic Division), a non-profit public art organization committed to curating site- and situation-specific contemporary art projects in Los Angeles and beyond. LAND was founded in 2009 and has since presented over 80 discreet exhibitions and programs with over 350 contemporary artists. Previous to founding LAND, Momin was Associate Curator at the Whitney Museum of American Art, where she co-curated both the 2004 and 2008 Whitney Biennial exhibitions, as well as numerous solo exhibitions. As Branch Director of the former Whitney Museum at Altria, she was responsible for organizing exhibitions and commissioning more than 50 new projects by emerging artists for both solo and thematic presentations.
---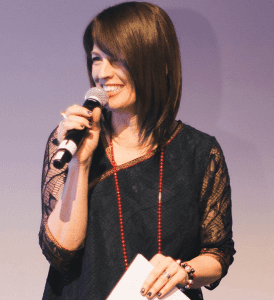 KRISTEN PAGLIA, CEO, P.S. Arts
Dr. Kristen Paglia has been in a leadership role at P.S. ARTS for nearly eight years. In addition to overseeing the quality, content, and evaluation of P.S. ARTS' education programs, Dr. Paglia has led the organization through two strategic planning processes and works to keep educational equity and excellence for all children at the center of everything we do at P.S. ARTS. Dr. Paglia is an active member of the state and national discourse around public education reform and has a seat at the table in numerous policy, advocacy, and planning groups, including the Los Angeles County Arts Commission Arts for All Community Arts Team in multiple school districts and the California Alliance for Arts Education Policy Council.
In 2012, Dr. Paglia was invited to participate in the NEA Education Leadership Institute Extended Committee for California to contribute feedback to issues around arts curriculum, assessment, and education reform; she was also appointed to a special joint task force by California State Superintendent Tom Torlakson to help create "A Blueprint for Creative Schools" published in 2015.
Dr. Paglia holds Masters' Degrees in World Arts and Cultures from UCLA and Arts Education from Harvard University. She also earned a Doctorate from Harvard in cognitive developmental psychology and has extensive experience developing arts programs and designing curriculum in urban public and independent schools.
---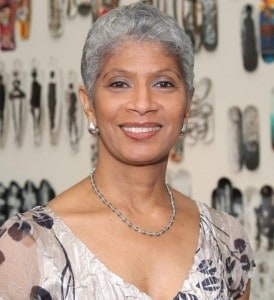 CHARMAINE JEFFERSON, Consultant, former Executive Director of California African American Museum
Charmaine Jefferson's consulting firm, Kélan Resources, provides impactful opportunities that further nonprofit missions, community engagement and quality of life conditions. She promotes the integration of art, history, culture, science, and education into the DNA of community planning, wellness, housing, transportation, business, philanthropy, and public/private collaborations. The former Deputy and Acting Commissioner of the New York City Dept. of Cultural Affairs and Sr. Dance Program Specialist for the National Endowment for the Arts, she has also served in the role of Executive Director for Dance Theatre of Harlem, and most recently for the California African American Museum and its nonprofit Friends Foundation.
In commercial business Ms. Jefferson was Director of Show Development for Disney Entertainment Productions, VP of Business Affairs for dePasse Entertainment, and corporate board director for Just Toys, Inc. While she remains a licensed attorney in Florida and the District of Columbia, Ms. Jefferson is most committed to charitable service. She volunteers as a Trustee for the California Institute of the Arts, Commissioner and Co-Chair for the Los Angeles Department of Cultural Affairs, as a member of the LA County Cultural Equity and Inclusion Initiative Task Force, as co-chair of PBS SoCal's African American Advisory Council, and on the Advisory Board of Children Mending Hearts.
---
ELIZABETH CLINE, Executive Director, The Industry
Elizabeth Cline is the Executive Director for The Industry, a Los Angeles-based experimental opera company. She has dedicated her career to supporting interdisciplinary artists and artistic communities. For the past ten years she has curated and produced performative, site responsive works across Los Angeles. Previously she was the Assistant Director at Machine Project, an arts non-profit in Los Angeles and a Curatorial Associate at the Hammer Museum, where she organized artist's projects in the Public Engagement program. Elizabeth has taught and lectured about contemporary art practices at Art Center College of Design, Pasadena; The School of the Art Institute of Chicago; CalArts, Valencia; Columbia College, Chicago; The Getty Museum, Los Angeles; Hammer Museum, Los Angeles; Portland Art Museum, Portland and The Rubin Center, El Paso.
As a librettist and director, her work explores consciousness through subjectivity and time. Her first opera, Tragedy on the Sea Nymph, starring an all dog cast, premiered in 2010 at Machine Project (Los Angeles) performed by the Calder Quartet, in 2012 it travelled to The Walker Art Center (Minneapolis), and then was featured at the 2013 Biennial of the Americas (Denver) performed by the Colorado Symphony Orchestra. In 2013 her chamber opera The Edge of Forever, inspired by the ending of the Mayan long count calendar, was performed by LA-based chamber music ensemble wild Up, conducted by Christopher Rountree, at The Philosophical Research Society (Los Angeles).