Colloquium #3: Museum Management
Speakers

---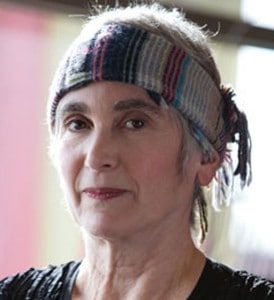 Elsa Longhauser, Executive Director, ICA LA
During her fifteen years as executive director of the Santa Monica Museum of Art, Elsa Longhauser established SMMoA as an epicenter of artistic and intellectual energy.
Longhauser's leadership is characterized by a democratic sense of what art can do. Under her guidance, SMMoA expanded the role of a traditional museum. Exhibitions by Stephen Keene (2000–2001) and Michael Asher (2008), explored the structure, history, and interactivity of the museum as an institution. Cavepainting: Peter Doig, Chris Ofili, and Laura Owens (2002) was curated by the artists themselves. Other exhibitions, including VALIE EXPORT (2001), Mary Kelly (2002), and Citizen Culture (2014) offered radical perspectives on pressing social issues. Many celebrated artists found early exposure with Longhauser, including Urs Fischer, Mickalene Thomas, and Luc Tuymans.
At SMMoA, Longhauser focused in part on the art of Los Angeles, underscoring its importance in an international context. Exhibitions of Raymond Pettibon (2001), George Herms (2005), Wallace Berman (2005), and Al Ruppersberg (2009) articulated how the city has transformed the history of art.
The Santa Monica Museum of Art has recently transformed into the Institute of Contemporary Art, Los Angeles, with Elsa Longhauser as its Executive Director. ICA LA will open next fall in the Downtown Arts District.
---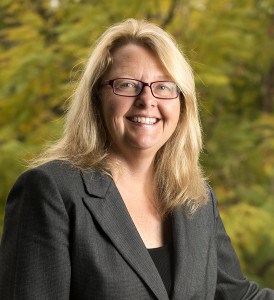 Melody Kanschat, Executive Director, Getty Leadership Institute, former President, LACMA
Melody Kanschat is the Executive Director of the Getty Leadership Institute at Claremont Graduate University (GLI @ CGU) where she produces several immersive executive education programs for museum leaders.
Previously, Kanschat had 22-year career with the Los Angeles County Museum of Art (LACMA) serving in a variety of executive capacities including President and Chief Operating Officer, and responsible for overseeing a total annual expense budget of over $60 million and a $320 million multi-year capital expansion campaign.
She has served on a number of boards, including, currently, Art Division, Arts for LA, MOVE LA, and the Los Angeles Associates of Save the Children.
---
Colleen Russell Criste, Chief Development Officer, MOCA LA
Colleen Russell Criste serves as Chief Development Officer at The Museum of Contemporary Art (MOCA) in Los Angeles.  Prior to her appointment at MOCA, Colleen led the individual giving department at LACMA where she guided a restructuring of the development department to maximize its fundraising capacity including the establishment of LACMA's first major gifts department, a gifts-of-art campaign for the 50th anniversary, as well as planning and early cultivation for the current capital campaign project.  
Prior to her work at LACMA, Colleen led all development and marketing work at the International Center of Photography in NYC, and served as Deputy Director at The Andy Warhol Museum, overseeing its brand management, marketing, store, visitor services, public programming, finance and development functions. Colleen completed the Getty Foundation's Museum Leadership Institute in 2007; lectured on behalf of the US Department of State International Speakers Program; and was a frequent lecturer for Carnegie Mellon University's Arts Management Graduate Program. 
From 2006-2009 Colleen served as Chair of the Board at WYEP, an independent public radio station, and she also studied community problem-solving at the Harvard Kennedy School of Government. She lives in Culver City with her husband and two sons.