Colloquium #5: Arts Media - Speaker Bios
Speakers
---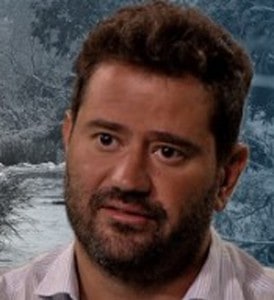 Juan Devis, Sr. Vice President of Content Development and Production, KCETLink
As Sr. Vice President of Content Development and Production for the largest independent television network in the United States, Devis has had to develop strategic partnerships with funders, organizations and independent production houses to ensure a new slate of content for two stations "? KCET + LINK TV - securing funds and maintaining an editorial vision and cohesiveness for the company's new mission. Devis has also charted the stations' new Arts and Culture initiative and is the Executive Producer of the Emmy Winner Artbound consisting of a television series, an online networked cultural hub and the creation programmatic partnerships with cultural institutions. In addition, Devis has developed and is the Executive Producer of a slate of new productions series that are either in development, production and pre-production. Some of these include, the Emmy nominated Live @ the Ford, Studio A, Border Blaster, Departures, City Walk, Studio A, Ocean Stories, Re-Plan it and others.
For over a decade, Devis has worked with a number of non-profit organizations and media arts institutions in Los Angeles serving as producer, director, educator and board member. He is a founding member and is currently a board member of the LF Charter School for the Arts, an innovative arts-integrated charter public school serving the population of North East Los Angeles.
Devis' film, television, and interactive work has been screened and exhibited across the world. In the press, Juan Devis was presented as a major "influencer" in Los Angeles by the LA Weekly news publication, and his transmedia series Departures was celebrated by the New York Times as a new twist on public media. Devis has won numerous awards, including: Emmy, Webby, LA Press Awards, National Arts Journalism awards, the Japan Prize, and others.
---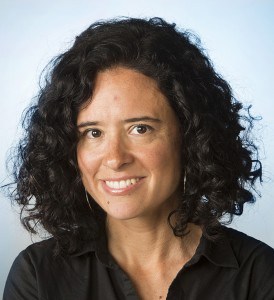 Carolina A. Miranda, Staff Writer, the Los Angeles Times 
Carolina A. Miranda is a staff writer for the Los Angeles Times, where she produces the Culture High & Low blog. In this post, she covers art, architecture, design and music — from racial conflicts at the Whitney Biennial to the urban design of Los Angeles to the rock en español grooves of Café Tacvba. Prior to joining the Times, she was an independent magazine writer and radio reporter producing stories on art, culture and travel for Time, ARTnews, ARCHITECT, Art in America, Fast Company, NPR's All Things Considered and PRI's Studio 360. She has also been a regular contributor at public radio affiliates KCRW in L.A. and WNYC and WQXR in New York.
She has been named someone to follow on Twitter by the New York Times. Find her at @cmonstah.
---
Laura Purdy, Senior Media Producer, The Autry Museum of the West
Laura Purdy joined the Autry Museum of the American West in 2011. She creates multi-media for museum exhibitions, as the Senior Media Producer. Her background is in experimental film and her work has screened in the U.S. and internationally at festivals and museums such as the Getty, MOCA, and Otis Gallery. Her film π was nominated for a Student Academy Award and received a Certificate of Merit at the Chicago International Film Festival. While producing her own films, Ms. Purdy was the post-production supervisor and assistant Avid editor at Moriah Films, the Simon Wiesenthal Center's Academy Award-winning documentary film division.
Her work creating media in museums continued, in 2008 Ms. Purdy was the Executive Producer of interactive design, videos and applications for the museum The Cell — The Center for Empowered Living and Learning — which opened its doors in 2009 at the downtown Denver Arts Complex. Ms. Purdy received her B.A. from Indiana University, in Bloomington and M.F.A. in Cinema Production at San Francisco State University.
---
Todd Lubin, Chief Creative Officer, Matador Content
As founder and CCO of Matador, Todd has been responsible for a wide range of arts and culture-related programing including Banksy Does New York (HBO), Great Minds (History), Geeking Out (AMC), By Sidney Lumet (Festival de Cannes) and more. Todd served as Executive Producer and showrunner of NBC's hit reality show, The Biggest Loser before starting Matador. His tenure lasted nine seasons, an unprecedented 175 episodes and over 330 hours of primetime programing. Todd was the primary creative decision maker in all facets of the show, overseeing a crew of 200 and managing the show's franchise partnerships with Ford, General Mills and Subway as well as collaborations with Michelle Obama, the NFL and NASCAR. Under Todd's leadership, the show reached its highest ratings across all demographics. Prior to running The Biggest Loser, Todd produced content as diverse as the USA Network's live country music show, Nashville Star, and the documentary-style 30 DAYS for F/X. He has also produced series for MTV, VH1, and The Sundance Channel, and directed and produced the award-winning documentary, Year of the Bull, which sold to Showtime in 2003. Todd started his career producing feature films with Derek Cianfrance (Blue Valentine) and working in development for filmmaker Michael Mann (The Insider, Ali).
---