In New York City, the art never stops. Performa Biennial is in full swing, Ai Weiwei's presence is everywhere, Barbara Kruger's MetroCards have hit the streets, and new exhibitions have been opening at galleries across the city. Overwhelmed? Don't be, we've got you covered. Here's a list of the best gallery shows to see this November.
---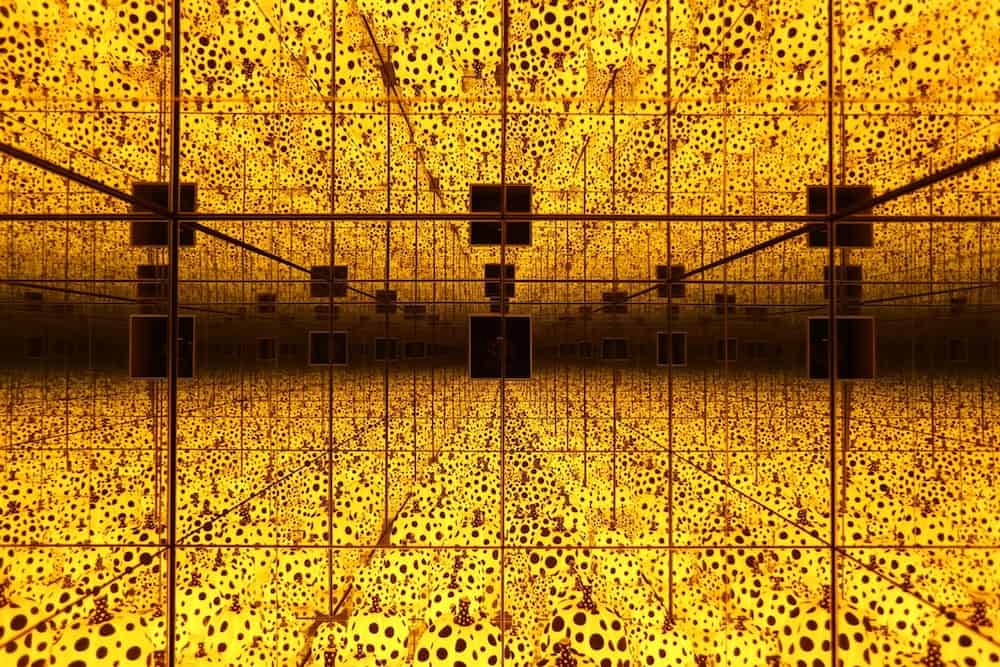 Yayoi Kusama, "The Spirits of Pumpkins Descended into the Heavens," Infinity Mirror Room at The National Gallery in Singapore, 2017
She's back! The wait for her NYC return may be over, but the long lines are just starting to form. New Yorkers, get ready to step inside the hallucinatory, fantasy world of the self-proclaimed modern-day Alice in Wonderland, Yayoi Kusama. The iconic artist continues her U.S. takeover on the heels of packed runs at The Broad in LA and The Hirshhorn in D.C. with several exhibitions taking place simultaneously in NYC. Famed "Infinity Mirror Rooms," new sculptural work, and sixty-six paintings from her "My Eternal Soul" series are all on display in David Zwirner's Chelsea locations, while the gallery's newly-opened Upper East Side space presents the latest "Infinity Nets." A few of Kusama's paintings are also on view at the Judd Foundation through December 9.
---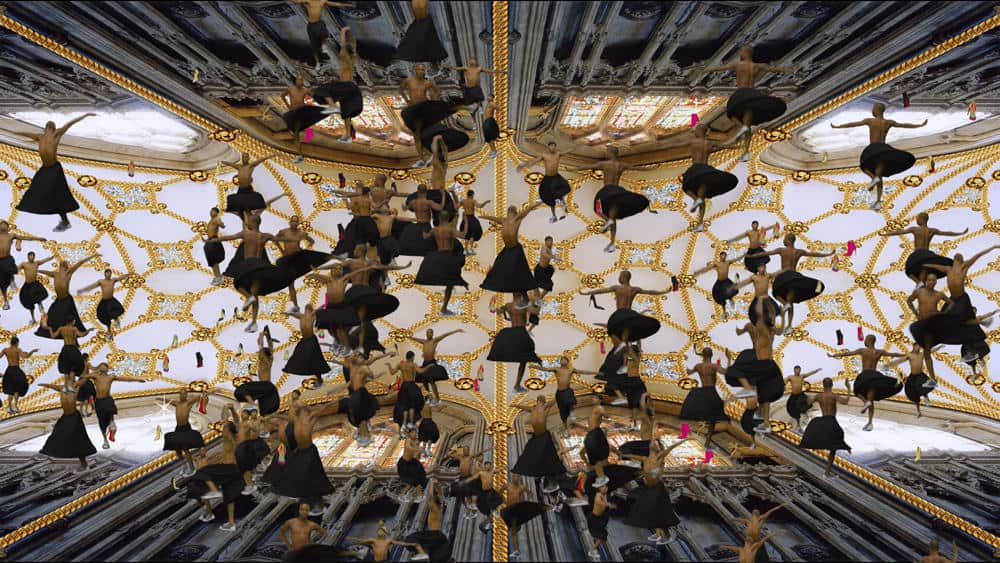 Rashaad Newsome, "KNOT," 2014; Photo: Rashaad Newsome
Collage, sculpture, dance, and video are some of the methods employed by Rashaad Newsome in raising questions of power and agency in his work. The artist's current exhibition continues his line of inquiry into authorship and attribution, a path that has included a deconstruction of Madonna's "Vogue" in the past, highlighting the dance form's origins in the 1970's queer ballroom community in Harlem. This time, Newsome focuses on Cubism and the movement's West African influence that has been largely overlooked. The exhibition presents three-dimensional collages, an installation entitled, "Through the Looking Glass" as well as sculptural objects from the artist's furniture collaboration with Vosay, an Afro-Brazilian firm. During the exhibition, Newsome's new immersive performance piece "Running" will be presented at The Park Avenue Armory on November 7th.
---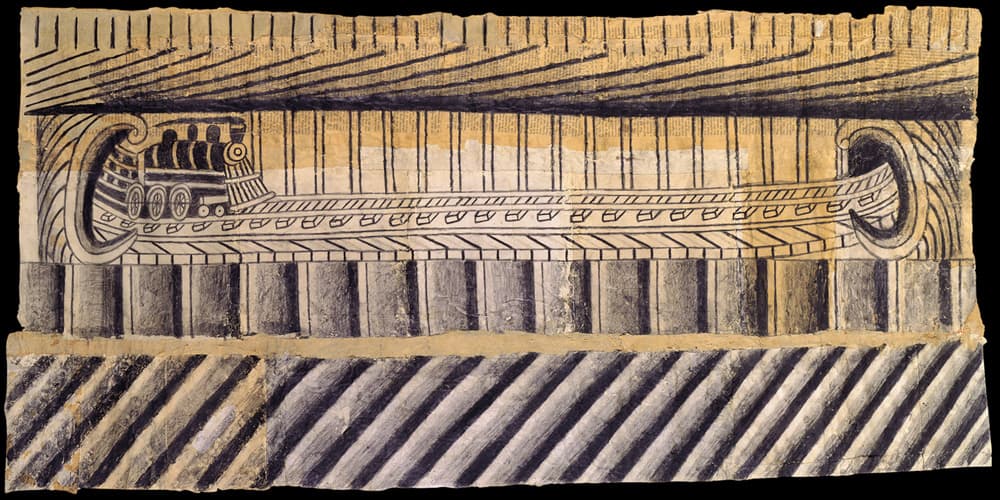 Martín Ramírez, Untitled (Train), 1953; Photo: Gavin Ashworth
He was called "one of the greatest artists of the 20th century" by Roberta Smith of The New York Times and honored with a U.S. postage stamp in 2015 — great achievements made greater considering that Martín Ramírez was a self-taught artist who very often did not even have access to regular paint and paper. A migrant Mexican worker who came to the United States during the depression era, Ramírez was eventually detained, declared a schizophrenic, and kept in mental hospitals for the rest of his life. While institutionalized, he turned to art for escape and created his now-famed line drawings that evoke three-dimensional space. The common theme of his work — a journey connecting the landscapes of his hometown in Mexico and the modernity of California — is at the heart of the current exhibition at Ricco/Maresca Gallery.
---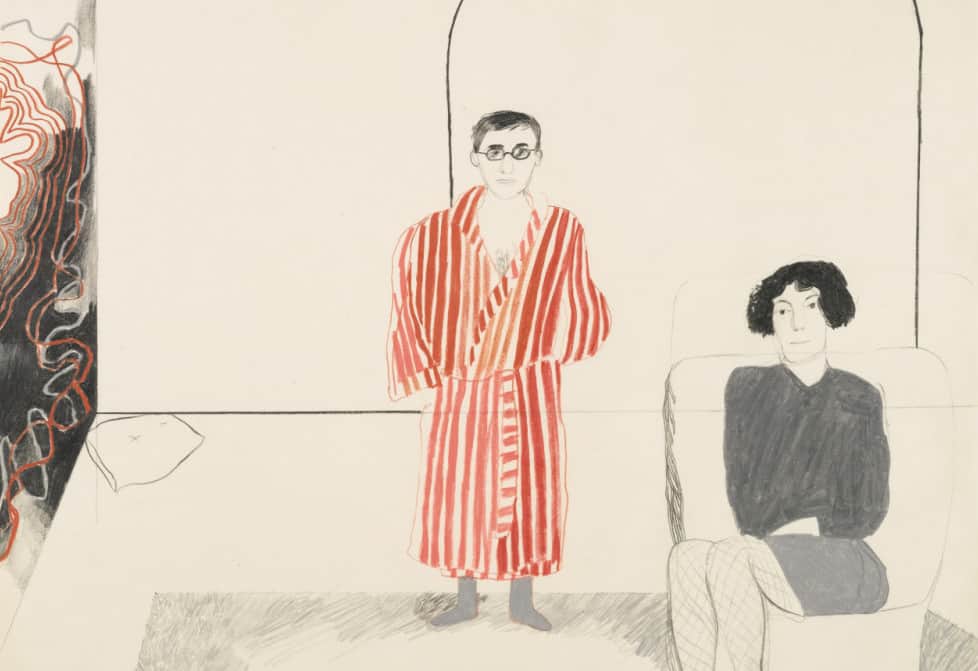 David Hockney, "Kas and Jane," 1965, Paul Kasmin Gallery
This year marks the 80th birthday of one of Britain's most famous living artists, known for consistently pushing the envelope with his unapologetic, vivid canvases often depicting homosexuality while it was still outlawed in the U.K. Before David Hockney's major retrospective opens at the Metropolitan Museum of Art at the end of the month, Paul Kasmin Gallery is staging a simultaneous celebration with an exhibition of his works on paper. The gallery will underscore Hockney's diverse oeuvre of photographic collages, opera staging, and paintings by presenting both his most recent landscape work as well as early drawings of opera sets and intimate portraits of friends, such as Mr. Paul Kasmin himself.
---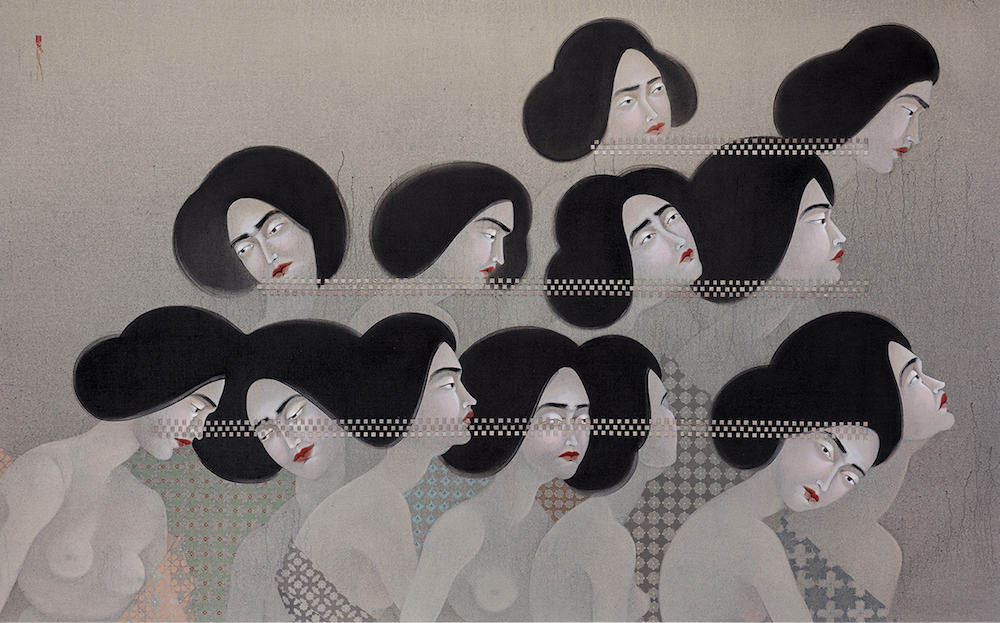 Hayv Kahraman, an image from "Re-weaving Migrant Inscriptions" at Jack Shainman Gallery
Transplanted from one culture to another, a refugee is inevitably a fragmented being, holding on to remnants of the past in an effort to circumvent the loss of identity. As a refugee herself whose family fled war-torn Iraq and escaped to Sweden, Hayv Kahraman communicates the essence of this multifaceted, traumatic reality in her beautiful canvases. In the new body of work at Jack Shainman, Kahraman uses the Iraqi mahaffa, a traditionally weaved handheld fan and an object her family brought with them in their escape, as a point of departure. The paintings and the bodies within them are fragmented and reconstructed, showing the scars of the process as Kahraman asks, "what does it mean to suture fragments in the effort to archive them, and why is this so important?"
---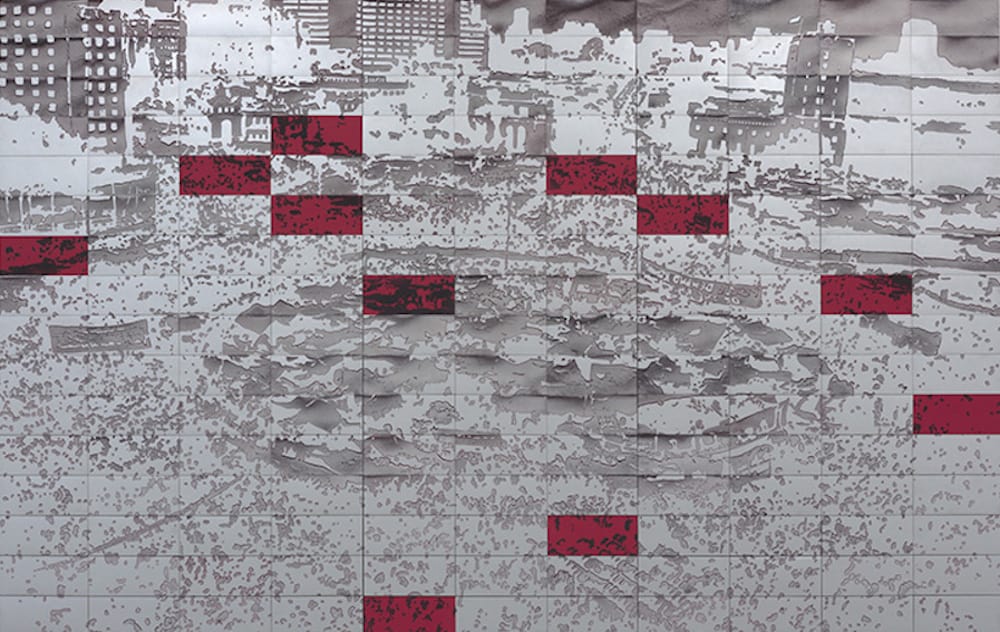 Mary Kelly, from "The Practical Past" at Mitchell-Innes & Nash
It would be impossible to talk about the history of Feminist and Conceptual art without referencing the work of Mary Kelly. The artist who faced criticism in the 1970's for "Post-Partum Document," a work that fearlessly elevated the everyday details of motherhood to art, is back in New York with her first show in the city in five years. The focus of the exhibition is the "practical" interpretation of history through the use of images, while the material used to craft the work is compressed lint from Kelly's dryer — a technique the artist has been using since 1999. "The Practical Past" includes Mary Kelly's personal records of the 1970's as well "Circa Trilogy," a work that examines images from three pivotal events — the 1940 Blitz in London, the 1968 protest in Paris, and the 2011 Arab Spring.
---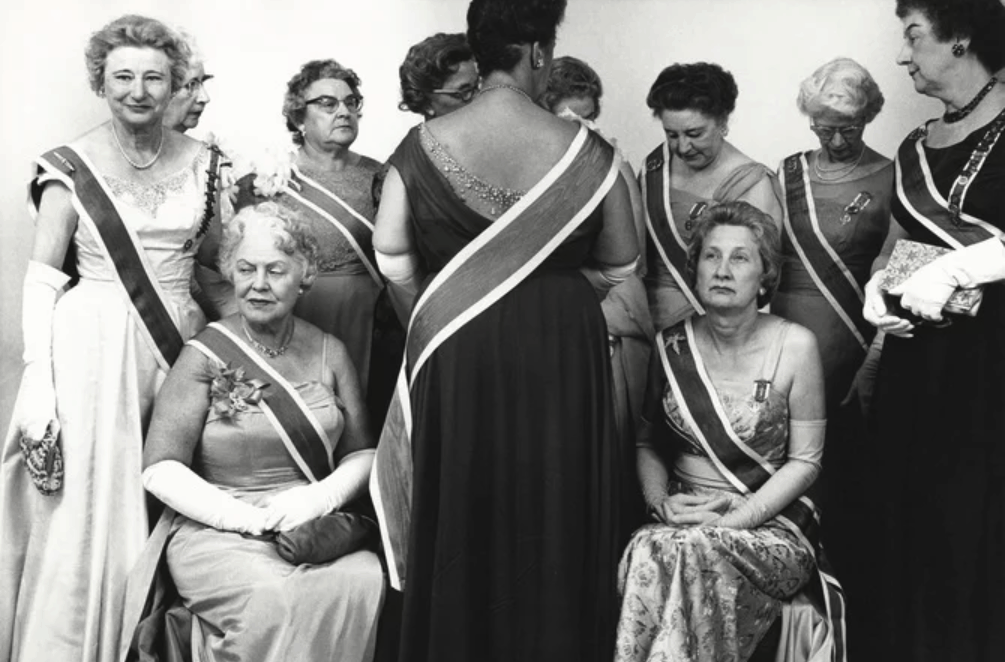 Richard Avedon, "The Generals of the Daughters of the American Revolution," from "Nothing Personal" at Pace Gallery
The turbulent, changing times of life in America of the 1960's was what inspired Richard Avedon and his former classmate, James Baldwin, to collaborate on a book of images entitled, "Nothing Personal." In 1963 and 1964, Avedon traveled around the country, documenting its people and the complex nature of identity and race relations he observed. Almost all of the images from this period will be presented at Pace Gallery, including Avedon's portraits of civil rights leaders, powerful politicians, regular citizens, and mental institution patients, forming a poignant picture of American society that might still look familiar today.
---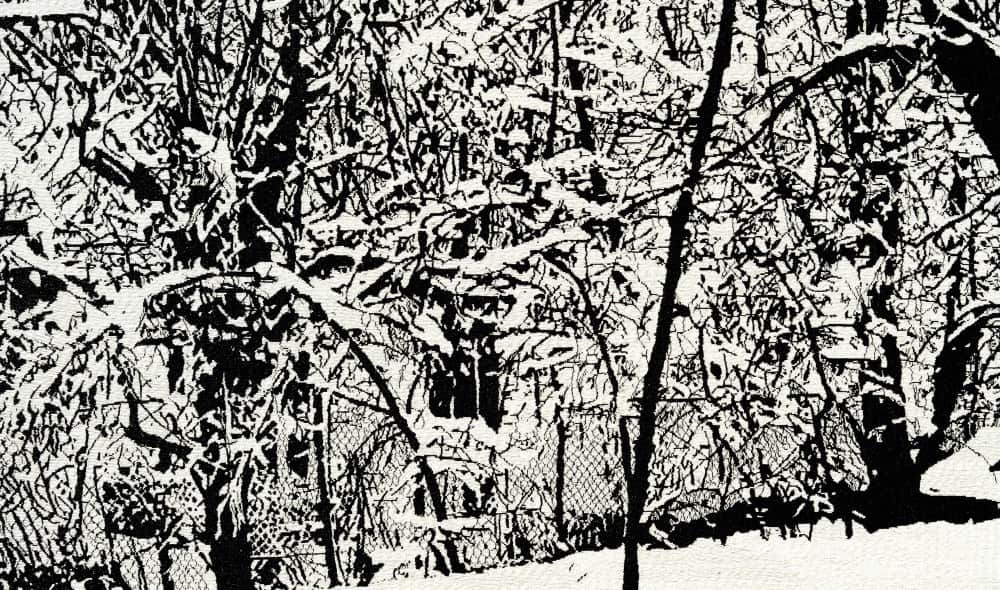 Farhad Moshiri, part of "Snow Forest" at Perrotin New York
With roots in the seemingly distinct spheres of Los Angeles and pre- and post-revolution Iran, Farhad Moshiri merges borders using kitsch, stereotypes, and symbols of popular culture from both worlds as the basis for his work. It seems appropriate, then, that the artist dubbed the "Iranian Andy Warhol" is having his first U.S. retrospective at the Warhol Museum in Pittsburgh this fall. As a counterpoint, Perrotin New York presents "Snow Forest," an exhibition featuring a new body of work that is more zen than pop in character. Based on photographs of trees the artist took one winter many years ago in his native Iran, the nostalgic paintings are hand-embroidered with pearl beads and evoke calligraphy in their monotone composition.
---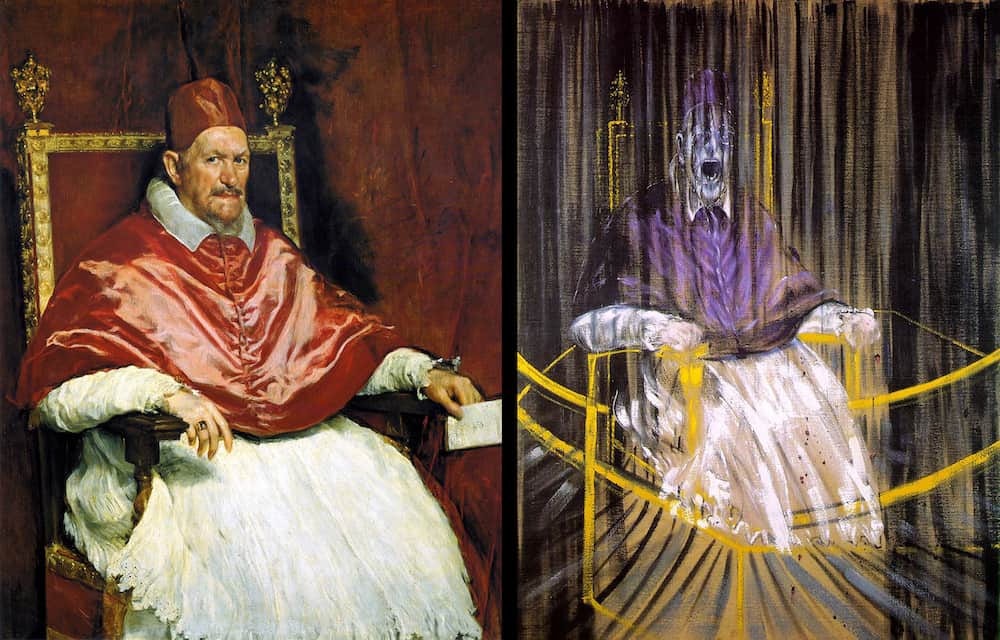 Diego Velázquez, "Portrait of Pope Innocent X," 1650 and Francis Bacon, "Study after Velázquez," 1953
London Painters
Ordovas
Now through January 18, 2018
In the post-war world of art ruled by abstraction, a group of painters working in Britain went against the grain, dedicating their craft to figurative subject matter. The artists of the "School of London," as the group is sometimes referred to, include such greats as Francis Bacon, Lucian Freud, Frank Auerbach, David Hockney, Michael Andrews, R.B. Kitaj, and Leon Kossoff. The masterpieces of these foremost members of the group — who had social ties and often worked side-by-side painting one another — are the focus of "London Painters" at Ordovas gallery. The exhibition includes "Study after Velázquez," one of Bacon's first Pope paintings as well as Lucian Freud's rarely seen "Self-Portrait" from 2002, displayed only once before in Met Breuer's inaugural show.
---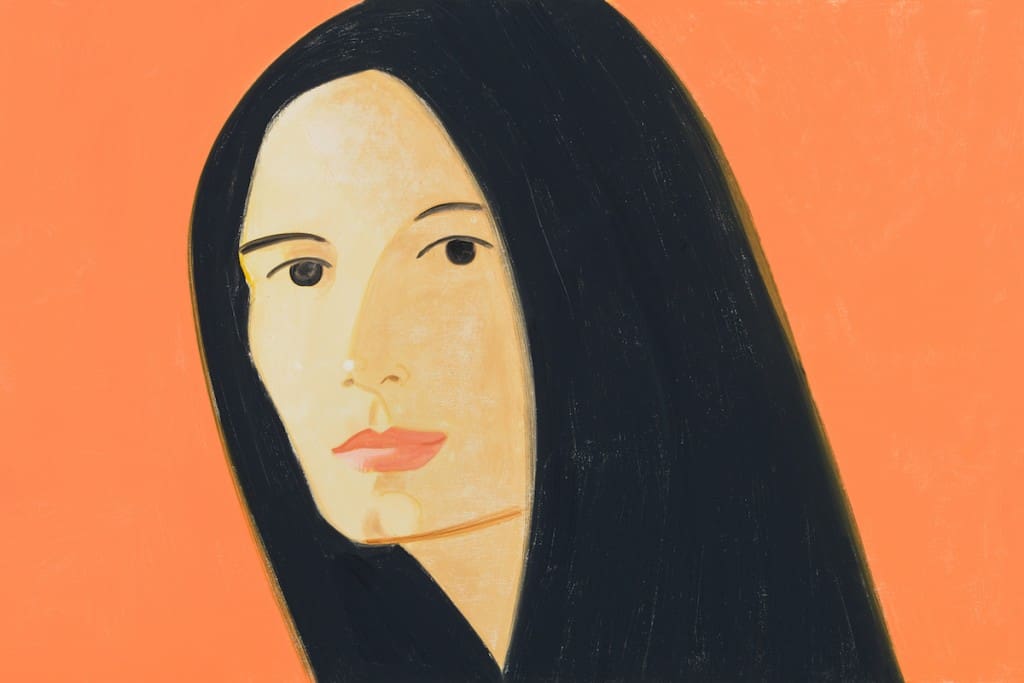 Alex Katz, "Anna," 2015
Alex Katz
Gavin Brown's Enterprise
Now through December 22
His career spans 70 years, his work is included in over 100 museum collections around the world, and his name has graced countless exhibition catalogues. But Alex Katz is showing no signs of slowing down. A body of work painted in the last two years has just been unveiled at Gavin Brown's Enterprise. This new solo exhibition, the artist's 5th with the gallery, includes large-scale portraits and landscapes spread across all three floors of the space in Harlem. Katz's unmistakable lines and striking colors, and the timeless vision of people and places that is the hallmark of his work, all make this one a must-see.
---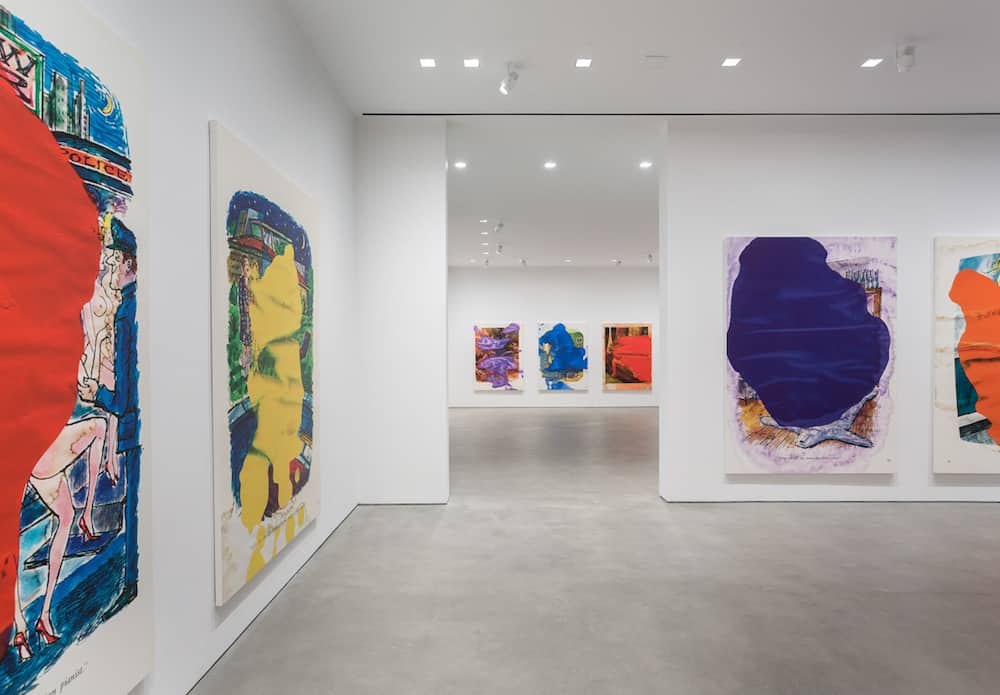 Richard Prince, "Ripple Paintings" at Gladstone Gallery, Installation View
The master of appropriation who used the Marlboro Man and Instagram posts as fodder for his creations has done it again. This time, the source of his material comes from the pages of a magazine, Playboy magazine to be exact. Created in the last two years, this new body of work is culled from the cartoons the artist ripped out of the vintage issues of the publication he purchased on eBay, all produced between 1967 and 1970. Why cartoons? "I love cartoons. Funny drawings. Serious humor. Subversive. Laugh out loud. Another way of surviving." Prince plays not only with the subject matter but the watercolor method in which the cartoons were made, adding his own watercolor paint – in contrasting hues and multiple layers – to the torn out pages, creating ripples as a result.
Written by Alina Girshovich
Featured Image: Francis Bacon, "Three Studies of Lucian Freud" (1969)
---