Tailoring studies at Sotheby's Institute of Art provides a sense of agency and influences the overall student experience. The hands-on work placement elective supplements MA programs in a bid to provide first-hand insight.
---
This year 49 MA students successfully took part in a bespoke, experiential placement elective which allowed them to spend two and a half days per week working for organisations across London's art and luxury worlds for two months.
The elective has been designed to enable students across our MA program to gain valuable work-based learning whilst undertaking their degree. The scheme also allows employers to work with postgraduate students – the next pool of talent – who bring fresh ideas, critical thinking, and enthusiasm to their businesses.
In Their Own Words
Here's a look at what students and employers had to say at the end of the semester-long experience.
Sotheby's Auction House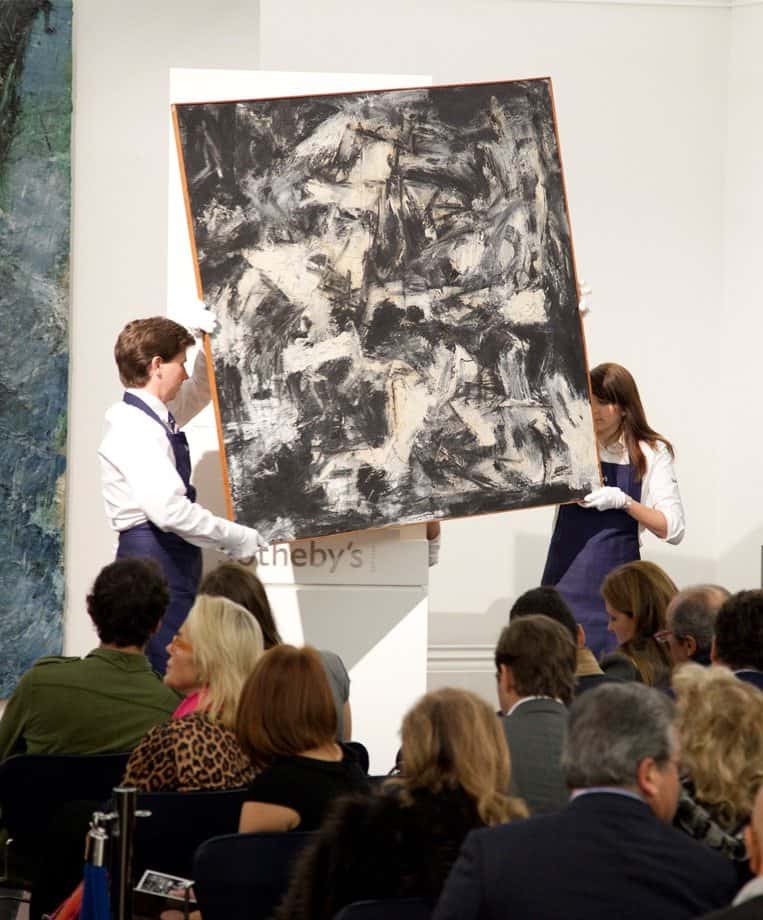 "Thank you for enabling us to host Noémie and Stephanie for their student placements. Their work with us has been invaluable in helping us to carry out research for our sales in July. I've had nothing but positive feedback from colleagues here in Old Masters and 19th-century Paintings. Noémie and Stephanie's interest and enthusiasm for the work of our department has been great to witness at first hand – all in all a very good experience for everyone concerned!" Cecilia Treves, Director/Head of Research, Old Master Paintings
"It has been insightful to work within a specialist department at Sotheby's. Involved in research focused missions, the work placement strengthened furthermore my appeal for, and understanding of the Market for Old Master Paintings. Moreover, it also has been a great opportunity to see how teamwork operates and creates a stimulating environment in an international auction house." Noémie Ngako, MA student
---
Moretti Fine Art Gallery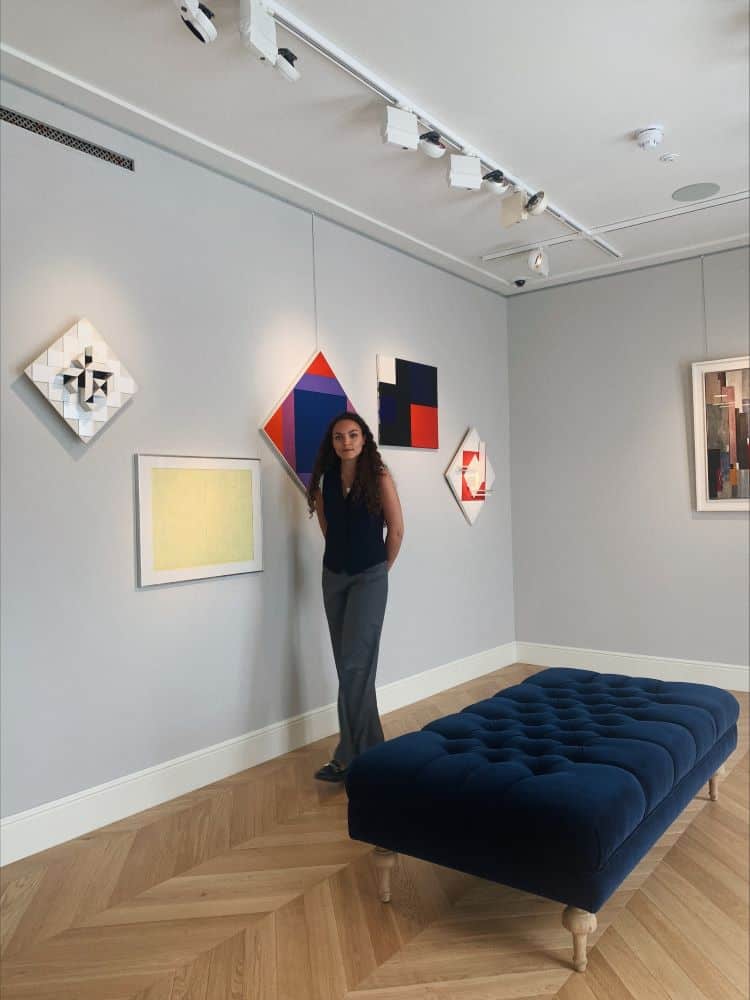 "We are very happy to have welcomed Beatrice in our gallery. She integrated immediately with our colleagues showing her predisposition to teamwork. She is curious, very proactive and really eager to learn. She came to us already with a wealth of relevant knowledge and skills, adding value for us with her internship." Gabriele Caioni, Director at Moretti Fine Art
"In the embrace of the placement opportunity at Moretti Fine Art in London, I embarked on a transformative journey to expand my knowledge of the art industry and immerse myself in the fascinating world of art galleries. Collaborating with the dynamic team at Moretti Gallery has been an invaluable experience, shaping me into a versatile professional. Through their structured program and fast-paced environment, I was equipped with the essential tools to comprehend the exacting demands of the Old Masters segment, elevate my employability skills, and cultivate a profound understanding of the sector. This invaluable experience has truly been the cornerstone of my personal and professional growth, bestowing upon me the priceless currency of expertise and opening doors to a world of possibilities." Beatrice Gallello, MA student
---
Victoria and Albert Museum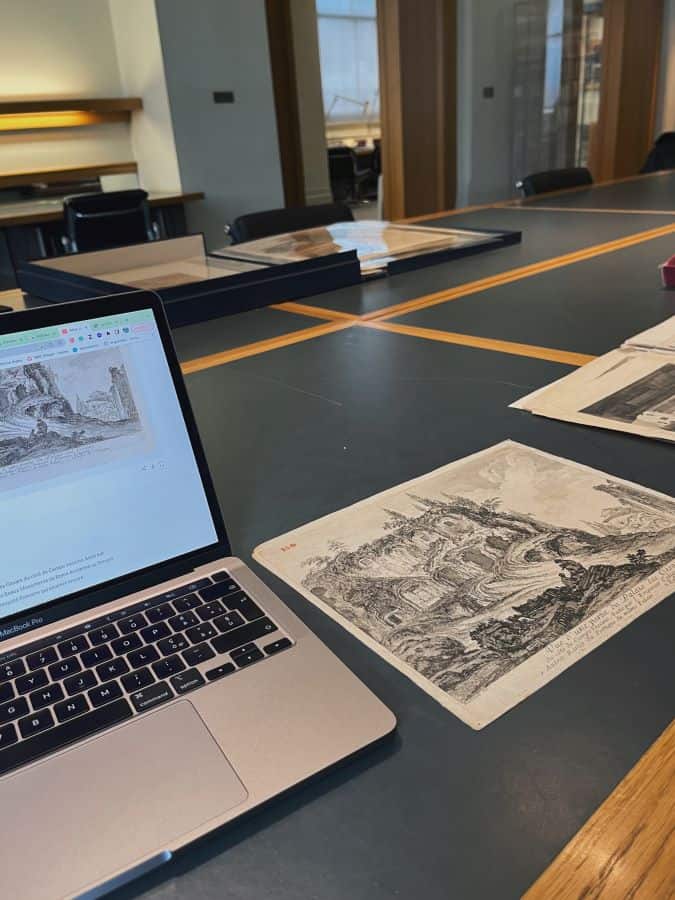 "It has been a great opportunity to be given the chance to undertake a cataloguing placement at the Victoria and Albert Museum. Through this placement, I have been able to immerse myself in the world of prints and drawings from the 17th to 19th century and acquire crucial skills in cataloguing practices and standards within one of the leading art institutions in the UK. Being surrounded by curators and fellow scholars on a daily basis has been truly inspiring, further stimulating my motivation to continue pursuing a career in this field." Elisabetta Dal Pane, MA student
---
The Art Loss Register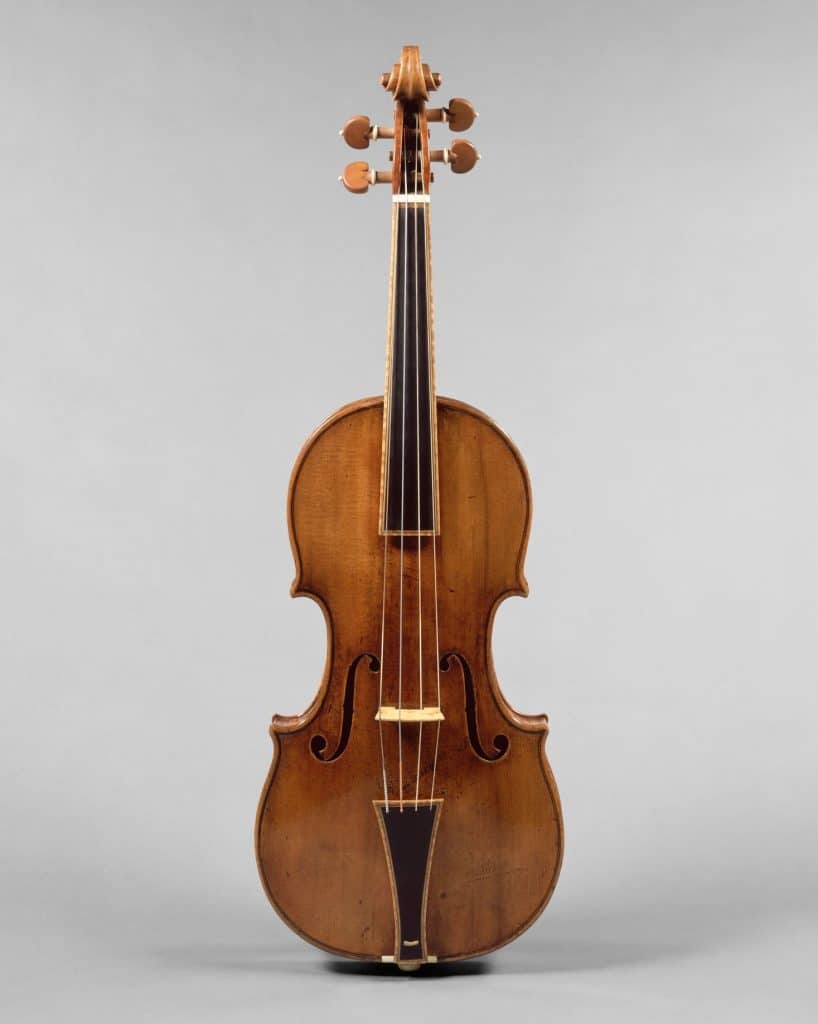 "Yijae has completed the placement with the restitution team at the Art Loss register for the past 7 weeks and it has been an absolute pleasure working with her. She has not only completed the violin project but has also checked all the other instruments we have registered on the internal database. Nazi-era looting of instruments is a difficult topic as limited information is available, Yijae has mastered the tasks with excellence and has exceeded the expectations of the project. Throughout the project she has worked independently and with attention to detail, she proactively searched for more information by i.e. checking books in the library, asked questions and was interested to learn more about the topic. Because of her enthusiasm and motivation for the topic we have given her more complex research work to do such as researching and writing small texts on Nazi-era victims and collaborators of instruments." Camilla Catania, Research Manager, The Art Loss Register
"My placement at the Art Loss Register was an incredible opportunity that I deeply appreciate. Reflecting on this experience, I am truly grateful for the invaluable chance to delve into the captivating world of art protection and recovery. Throughout my time at the ALR, I gained profound insights and knowledge in the field. The trust and responsibility bestowed upon me enabled me to make significant contributions to project completion and expand my responsibilities within the organization. The exceptional support and guidance from my supervisor and the restitution team fostered an environment of continuous learning and growth. This placement not only enriched my understanding of due diligence in the art market but also honed my critical thinking, research abilities, and risk assessment skills. I am deeply appreciative of the Art Loss Register for granting me this remarkable opportunity to contribute to their vital mission. It has solidified my passion for the art world and provided a solid foundation for my future career." Yijae Kim, MA student
Image: Gift of George Gould, 1955
---
Constantine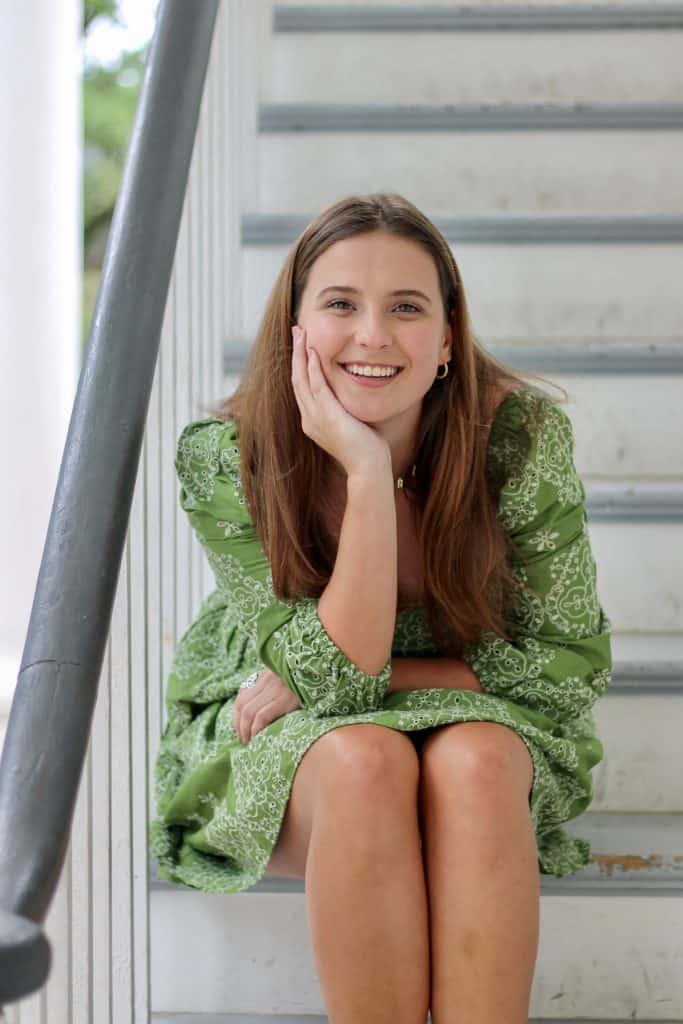 "For my work placement, I had the privilege to be an intern at Constantine, an art logistics agency that has been around since 1885 and has locations in Central London, Iver, Scotland, and the Middle East. This work placement opened my eyes to the operational side of the art logistics field, dealing with tasks that go on behind gallery and museum art exhibitions. Having hands-on experience with the shipping and storage management of art pieces was not only helpful to gain key skills and knowledge for my future but was an opportunity to see a sector of the art world that is often overlooked. The professional environment of the office at Constantine was warm and welcoming, making it exciting to go into the office every day. And I am very appreciative of both Sotheby's Institute and Dominique Coverley, an Exhibitions Account Manager at Constantine, for allowing me the pleasure of working at such a wonderful company." Danielle Lang, MA student
Participating Employers
31 employers took part in the scheme including:
Sotheby's auction house | Artvisor | The Perimeter | Infems contemporary art collective | Hazlitt Holland-Hibbert | Art Tactic | Cadogan Gallery | TAG Fine Arts Gallery | Cynthia Corbett Gallery | Young Masters Art Prize | Constantine | Pelham Communications | 3812 Gallery | Art UK | Art Explora | Gillian Jason Gallery | Alon Zakaim Fine Art Gallery | Omer Tiroche | Sadie Coles | Gazelli Art House | Art Loss Register | Max Hetzler Gallery | Thackeray Gallery | Moretti Gallery | Patrick Heide Contemporary Art | The Degas Digital Catalogue Raisonné Project | Cardi Gallery | Mimosa | Fashion Conversations | Scottish Whisky Association | Victoria and Albert Museum.