Gregorio Cámara Castellanos is an alumnus of Sotheby's Institute of Art in New York and the director of JustMad Art Fair that opened in Madrid on February 21, 2017. We asked him about his professional career, his role in the fair, and also his collaboration with Tim Goossens, guest curator of this year's edition and Sotheby's Institute Faculty.
---
What is JustMad Art Fair, and your role as a director?
Gregorio: JustMad was created in 2010. It focuses on emerging art and works as a satellite art fair in Madrid during ARCO, the biggest annual contemporary art fair in the country. JustMad is specifically dedicated to slightly more edgy projects and curates the work of younger galleries.
I'm the director of the fair, so I'm responsible for putting together the team that works on each edition. I manage the team which changes every year – especially curators – so every edition involves changing the gallery roster, and virtually reshaping the whole fair as though we were starting from scratch.
What do you feel has changed since you became the director of the fair?
I started working at Just Mad three years ago when I moved back to Madrid from New York in late 2013. One of the things I feel have changed is that Just Mad has become a more professionalized art fair. That is something I learned at Sotheby's Institute and in my previous roles, as I originally came from the corporate world and studied business at university before joining SIA. One important focus of mine regards the funding of the fair: you need different sources of income, not just galleries. In my opinion, an art fair should rely almost 50/50 on funding, part coming from sponsorship and the other from galleries. I don't want to rely exclusively on how well gallery booths will sell, so one of my main targets is to get closer to corporations and build long-term relationships with them, so I can reduce the dependence of my business on changes in the art market.
My other priority is raising the profile of curators I work with. In the past, the fair worked mostly with Latin American and local Spanish curators, and I've tried to bring in more international players,  especially New York-based curators that I connected with during my time at Sotheby's Institute. The first year I worked on the fair, we brought six Brooklyn-based galleries to the fair in Madrid. We managed to build an amazing vibe between the galleries and the artists, and create something no one had ever seen in Spain. I was very proud, and very thankful for their effort. It was a massive risk for them to go to a smaller city, but the excitement of trying things out paid off and I could not be happier about how the fair has evolved over the past years. And this year, I'm very excited that Tim Goosens, whom I was lucky to meet through my New York connections, has taken on the role of guest curator for the fair.
How does the network you built Sotheby's institute play out today in your professional career?
My time at Sotheby's Institute has been the foundation for all the relationships that I've built later on. After finishing my Masters at Sotheby's Institute, I spent three years in New York, so I  had time to consolidate those connections. For example, one of the alumni from the year after my graduation, is part of the organization of material art for New Mexico and I've been recommending her galleries. The same thing with Tim, our collaboration would not have happened if the Director of my contemporary art program hadn't introduced me to him. It's been massive. Also, when people check your CV and see that you've been to Sotheby's Institute, that such an institution is behind you, somehow backing up what you're doing, it helps build trust. When you're in the art business, trust is everything, so it has been very, very important.
---
About Gregorio Cámara Castellanos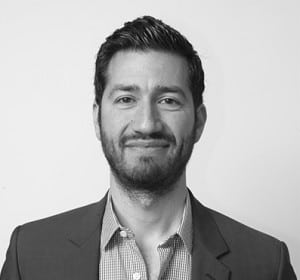 Gregorio Cámara lives and works in Madrid. He holds a degree in Business Administration from Carlos III University in Madrid and a Master's Degree in Contemporary Art from Sotheby's Institute in New York. He is an art appraiser and private consultant specializing in contemporary art and its market. He has worked for New Art Dealers Alliance, Simon Preston Gallery in New York and Lavagne and Associates in Madrid. In January 2012 he became part of VIP Art Fair as director of the VIP MFA in New York. This initiative was the first online event that exposed the work of newly graduated artists in a master in fine arts and coming from six continents. Prior to joining the art industry, he accumulated significant experience in the business world, including auditing in Saint-Gobain, Madrid. He currently directs the JustMad contemporary art fair, which opens its eighth edition in February 2017, and in parallel holds the position of CEO at Veronika VR Solutions, of which he is co-founder.