The

Gavel

, a

n

annual

pitch competition

at

Sotheby's Institute

of Art

,

 

invites

Master's

students to p

resent

their

business

ideas

to

a

panel

of

industry experts

and entrepreneurs

.

This competition offers students

a launchpad

 to

 develop

innovative

businesses in the art world

, with the winner receiving seed funding, start-up space, and professional mentorship.
---
This year's event featured seven pitches, with each student displaying their creativity and business acumen. Read on for a Q&A with Mithra Stevens, this year's winner and creator of smART LOGISTICS.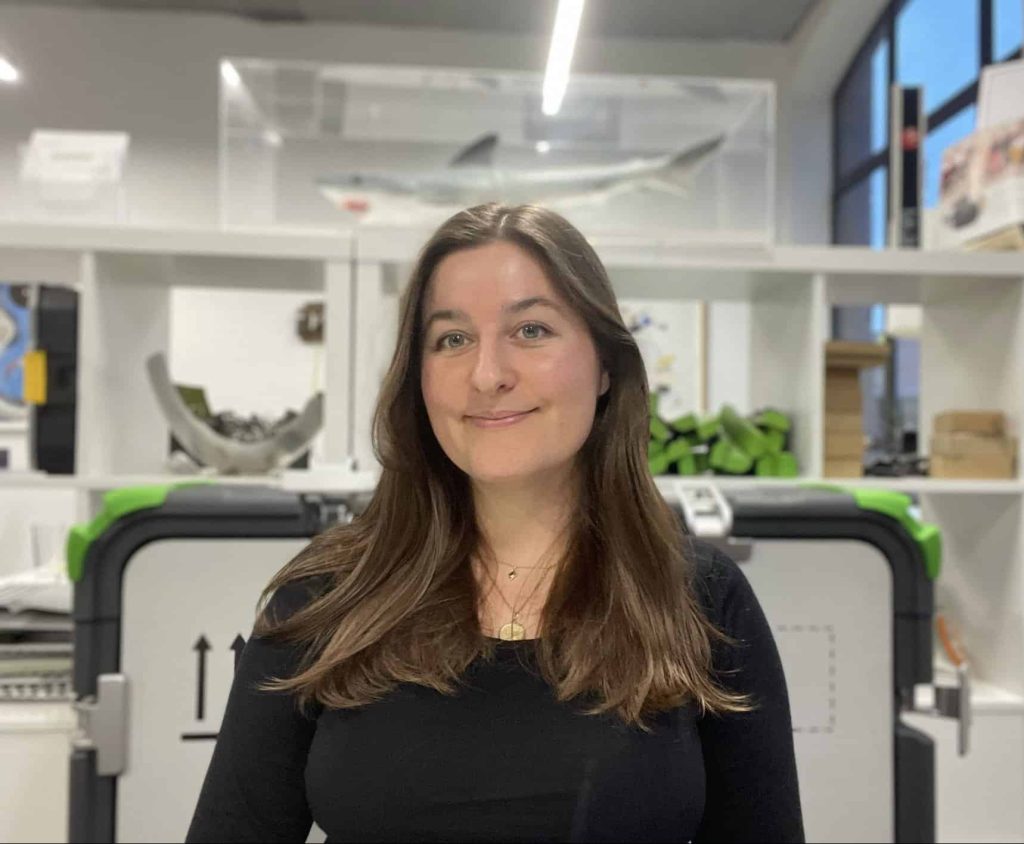 Can you tell us about your business idea, smART LOGISTICS? 
smART LOGISTICS (sustainably managed art logistics) is a single platform that provides all the tools you need to measure and reduce your carbon footprint in the art world. Based on Greenhouse Gas Protocol criteria, the internationally recognized standard for carbon accounting, smART LOGISTICS is continually updated with the latest UK government policies and laws around emissions reporting. smART LOGISTICS will enable cultural organizations to future-proof their business. Acting as a solutions provider, it delivers real-time integrated sustainability advice and suggestions for advancing technologies. Users can safely log and store emissions data, identify carbon-intensive areas and maintain their connection to a green supply chain to make effective reductions. 
What inspired the idea behind smART LOGISTICS? 
The idea evolved over the duration of my MA in Art Logistics. At the beginning of 2022, I had an idea for a sustainability vetting platform that could assist the art world in avoiding companies and logistics providers engaged in greenwashing, while aiding in the identification of genuine tools for emissions reduction. After months of lectures from art world professionals working across the logistics sector, it became clear that a user-friendly and comprehensive platform was urgently needed to log and understand emissions. Once users identify their carbon-intensive areas, they can plan to make impactful and effective changes. Transitioning towards a green supply chain is an essential step that all art businesses and institutions should take to stay ahead of the curve and future-proof their operations. 
Was there a specific aspect of your Master's program that contributed to the development of this idea? 
The entire program shaped this idea. I undertook a practice-based dissertation, meaning that I completed a research component and a business plan component. My business plan was for smART LOGISTICS. I interviewed 13 art world professionals for primary research to gain insights about the current tools and methods of calculating greenhouse gas emissions. Most of the connections I made were through Sotheby's Institute lectures throughout my degree. The extensive network I established during the one-year program helped bring smART LOGISTICS to fruition. I am grateful for the opportunity to learn from individuals actively working in the industry. 
Following your success at The Gavel, what's in store for smART LOGISTICS? 
I am currently working with a development team to launch the project. Stay tuned for updates on the platform's availability! 
---
The Gavel 2023 Runner-Up
S.E.L. Art Project
The runner-up of The Gavel 2023, Lisa Black-Cohen, impressed judges with her business pitch for S.E.L. Art Project (Social Emotional Learning), a New York City based start-up that will solve the problem of the art-and-education gap in New York City District 75 schools, also known as special education schools. The project addresses the lack of access to art and culture by providing art-themed educational products in visual, audio, tactile, and technological categories such as books, jigsaw puzzles and online games, along with comprehensive lesson plans.  
The Gavel 2023 Finalists 
Nice 2 Meet U 
Sophie Delaplaine's project, Nice 2 Meet U, is an app which enables subscribers to create digital visual contact cards that can be exchanged instantaneously. It is specifically designed for the art fair market and can be utilized in additional industries including trade shows, conventions, cruise lines, and academics.  
Bloomcil 
Aditya Pandit has founded Bloomcil, a socially conscious company that aims to inspire and empower the next generation of environmentalists by offering high-quality, eco-friendly products that are safe for children.  
CALA (Curated Art Latin America) 
Amanda Garcia and Luisa Castellanos Buraye's project, CALA, is a digital gallery seeking to promote emerging LatinX art and bridge the gap between high-end auction sites and entry-level art marketplaces. 
Sulio Art 
Chloe Chang, founder of Sulio Art, has created a chip textile technology to address authenticity and provenance issues in the art market.  
ArtAdvisor.AI 
Through ArtAdvisor.AI, Ricardo Gonzales plans to revolutionize art collection by harnessing artificial intelligence to help users navigate the global art market with ease, access intriguing pieces, and curate a meaningful collection.