Former MA in Fine and Decorative Arts and Design students put research into practice
---
In the Fine and Decorative Art and Design MA Program in London, students are asked to examine a range of objects at close hand, to understand the materials that constitute them, the cultural context that produced them, and the subsequent histories and uses that might have affected them. The skills employed provide a foundation for expertise, allowing students to gain confidence in making their own judgements, and developing a forensic eye for detail. From working with furniture, ceramics and paintings to silver, sculptures and prints, students who have taken the program have forged successful careers in a wide range of sectors of the art world, often moving into areas they never thought they would be able to master.
Beyond the immediate examination of the object, our students are also provided with rigorous research skills and a good understanding of how to move beyond the object into establishing its history, foraging through a variety of archives, primary sources and records. The book published at the end of 2016 Alumna Teresa Canepa's 2016 book, Silk, Porcelain and Lacquer: China and Japan and their Trade with Western Europe and the New World, 1500-1644, is a stunning production showcasing the joining of her object-based knowledge with astounding research. Her thousands of hours of searches of sixteenth and seventeenth- century shipping archives, inventories and letters took her from Mexico to Mozambique, via southern Portugal and Amsterdam, and have produced revolutionary new understandings of exports and imports in a trade system of astonishing complexity.
Alumnus Adam Busiakiewicz at Warwick Castle has recently been able to argue for the lost identity of a Anthony Van Dyck portrait, by establishing its similarity with a portrait of Van Dyck's fellow Antwerp artist Jacob Jordaens. Ana Debenedetti, curator of paintings at the Victoria and Albert Museum, London, has been rewarded for the hours she has spent examining paintings in the museum's storage rooms, with a number of discoveries often under years of dirt or much earlier overpaint. Her work has included re-attributing a work from Andrea Schiavone to the Renaissance master Tintoretto.
Most recent is the triumph of our alumna Nicole Atzbach, curator at the Meadows Museum at Southern Methodist University in Dallas. Her work on two paintings in the museum's collection by the Spanish master Murillo has established their identity and history, also confirming that the paintings had been returned to their legitimate owner after they were seized by the Nazis during the Second World War. Samuel Holland, Algur H. Meadows Dean of SMU's Meadows School of the Arts, praised Atzbach's "six years of relentless detective work" and described how her "path to uncovering the paintings' identities and provenance included finding an overlooked note buried deep in the archives of the French Diplomatic Archive Center of the Ministry of Foreign and European Affairs, revealing the paintings' rightful owner; decoding an erroneous transcription of Nazi inventory numbers; and untangling the conflation of the two paintings with two other works ascribed to Murillo, a case of misidentification that had extended more than 100 years. The dedication and persistence of Nicole Atzbach in resolving this mystery of attribution and provenance demonstrate the importance of research."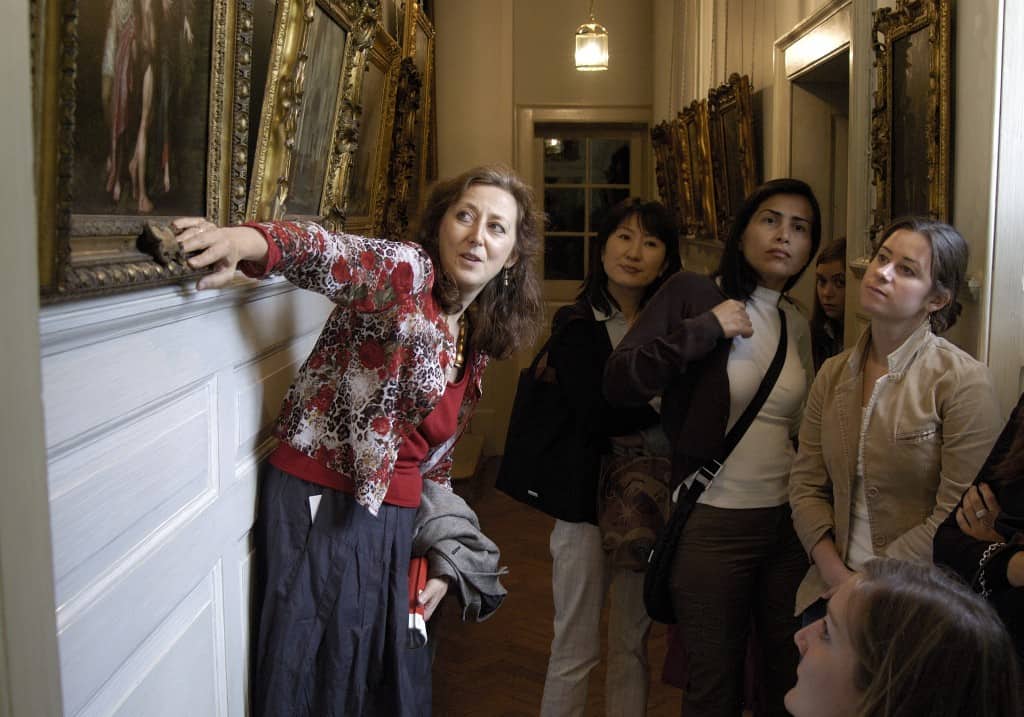 Written by: Chantal Brotherton-Ratcliffe, Subject Leader in Old Master Paintings Studies, London