The Institute's Twitter Space is a place for stimulating discourse and dialogue, which is open to all. Catch up on the latest discussions hosted by Sotheby's Institute faculty member Leo Crane and a distinguished panel tackling topical issues in and around the art world.
---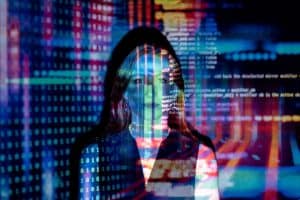 Art, Tech & Social Justice

Delve into topics surrounding art, tech & social justice. Speakers include two founders of art & tech-driven social justice projects - Sabra Williams of Creative Acts' VR re-entry programme, and Owo Anietie of AfroDroids & the Dreamcatchers Academy campaign.
Panel: Sabra Williams, Owo Anietie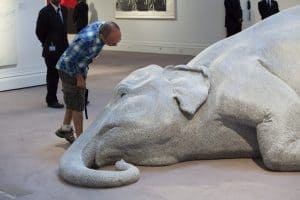 Art, Tech & Architecture – Inhabiting New Realities
As technology evolves, new ways emerge to inhabit imagined worlds. Boundaries are blurred between artistic disciplines, between physical and digital, between possible and impossible. Rayan Elnayal and Alice Labourel are two artists who draw on their architectural training to create fictitious spaces that explore our culture and humanity.
Panel: Rayan Elnayal and Alice Labourel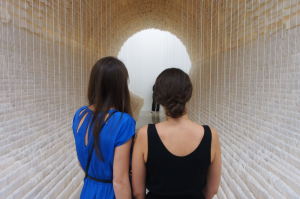 Art, Tech & Freedom
Delve into topics surrounding art, tech and freedom. Speakers include international award-winning artist Mehrnoosh Roshanaei, and Leo's former student Natasha Tkachenko, founder of Spilne Art.
Panel: Mehrnoosh Roshanaei and Sotheby's Institute alumna Natasha Tkachenko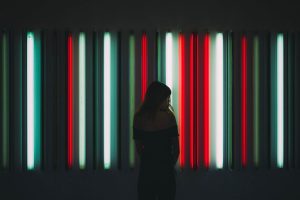 New Gallery Frontiers

Digital technology is accelerating at an astonishing rate. From NFTs to mixed realities & AI, art world opportunities go far beyond screens & virtual galleries. We meet two curators who use their artistic practice to dig deep into the existential nature of this cultural shift.
Panel: Grida and Albertine Meunier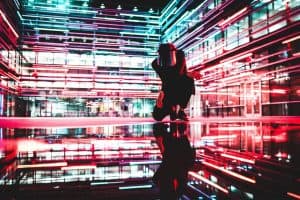 Art, Tech & Storytelling – New Narrative Forms
As web3 and interactive technologies accelerate, new narrative forms are emerging. Join Rustic Mascara, GlitchofMind and Leo Crane to discuss a cinematic NFT novel, experimental performances in virtual worlds and much more.
Panel: Rustic Mascara and GlitchofMind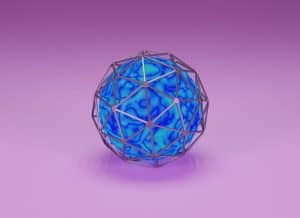 Representing Artists in Web3

Technology is disrupting the traditional artworld ecosystem. Our two guest speakers help artists navigate this fast-changing landscape, creating new opportunities to display artworks and connect with collectors and the public.
Panel: T. Julian Farrell and Vienna Kim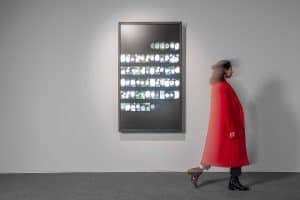 Art, Tech & Climate Action

From NFT fundraising to reaching global online communities, artists are mobilising web3 to take action on climate change. We discuss the impact of visual messaging in digital art and how a greener era of NFTs can support the environment.
Panel: SUNGRAZERS and Nuvola Project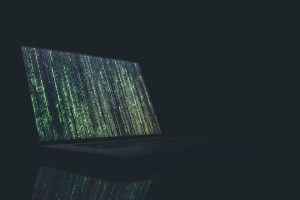 Art, Tech & Co-Creation

Co-creation is at the heart of web3. Artists, designers, collectors and communities convene via blockchain technology and virtual spaces, bridging the creator/consumer divide. We speak to some of the most innovative platforms facilitating this new kind of creative participation.
Panel: Aleksandra Artamonovskaja, ROBNESS, AsyncArt, and The Fabricant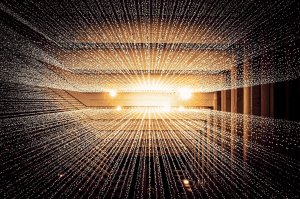 #TezQuakeAid: Activating Art and Technology for Immediate Humanitarian Support
Following the devastating earthquake in Turkey and Syria, a group of blockchain visionaries has launched #TezQuakeAid as a rapid-response fundraiser. #TezQuakeAid demonstrates the speed at which blockchain technology can mobilise communities quickly and effectively.
Co-host: T Julian Farrell, co-organiser of TezQuakeAid