Luxury brands are increasingly embracing the idea of "curated experiences," in their digital and physical retail spaces. Ahead of her new Art of Luxury course, faculty Federica Carlotto examines this interaction between art and luxury, and the most common expression of that intersection: the window display.
---
Experiencing a work of art
The ways in which we experience art is often dependent on the circumstances. When a collector or buyer considers a work of art, they will likely take into account the aesthetics, price, and market value of the piece. When art is displayed publicly in a museum, the museum goer is encouraged to engage with the art more freely, unencumbered by purchasing considerations. Depending on the technical and cultural knowledge of the viewer, or their emotional impulses, art can and will resonate with each one of us in vastly different ways. And in a public setting, it is intended to be experienced rather than possessed.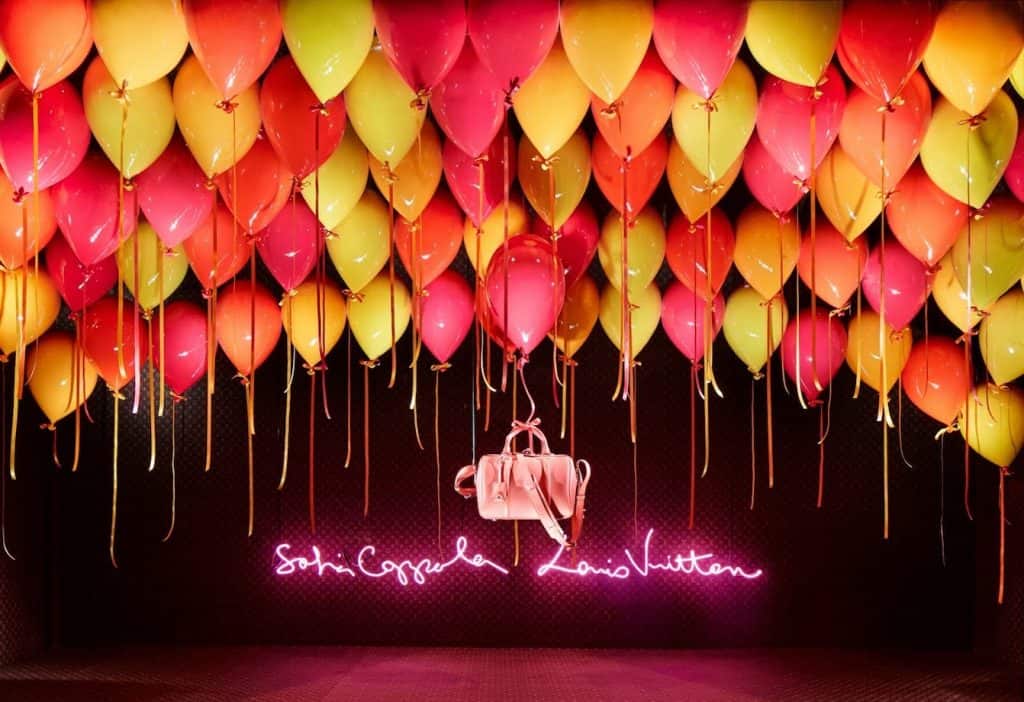 Sofia Coppola for Louis Vuitton, 2013
Experiencing a luxury object
For a long time, our relationship with luxury goods has been framed in terms of consumption, with individuals considered as potential customers. As such, the display of a luxury item within a retail space would usually aim to trigger the purchase of the item. Even behind the sentence "I'm just window shopping," lies the commercial idea of "I need inspiration for my shopping wish list," or "I just want to dream about it." From this point of view, experiencing a luxury object is typically purchase-related.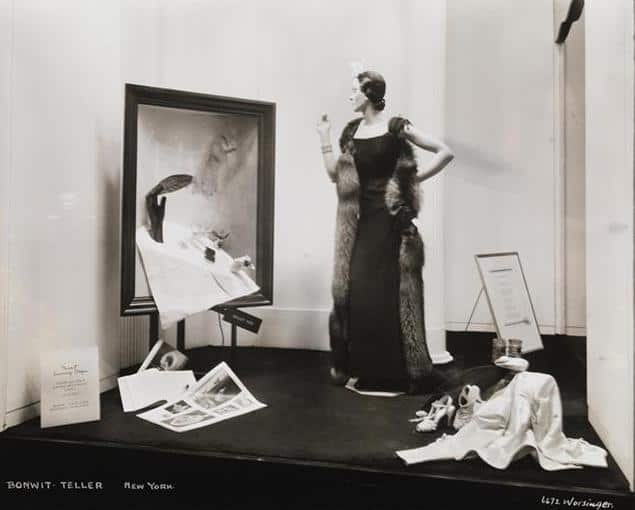 Salvador Dali for Bonwit Teller, 1939
Experiencing luxury objects as works of art
A growing industry trend explores the benefits of enabling the audience to relate to luxury goods the same way they experience a work of art: with a sense of gratuity. One of the major vehicles for this is window dressing—the art of building elaborate installations around luxury goods that are displayed in street-level store windows, granting access to all passersby. Light, sound, and intricate mechanisms create whimsical tableaux, not unlike a form of "street theater." Historically embraced by elegant departments stores in the early 20th century, window dressing often enlisted creative contributions from great names such as Salvador Dali or Andy Warhol. Though ephemeral in nature, window displays are able to elevate an object from its commercial environment to a more heightened artistic level.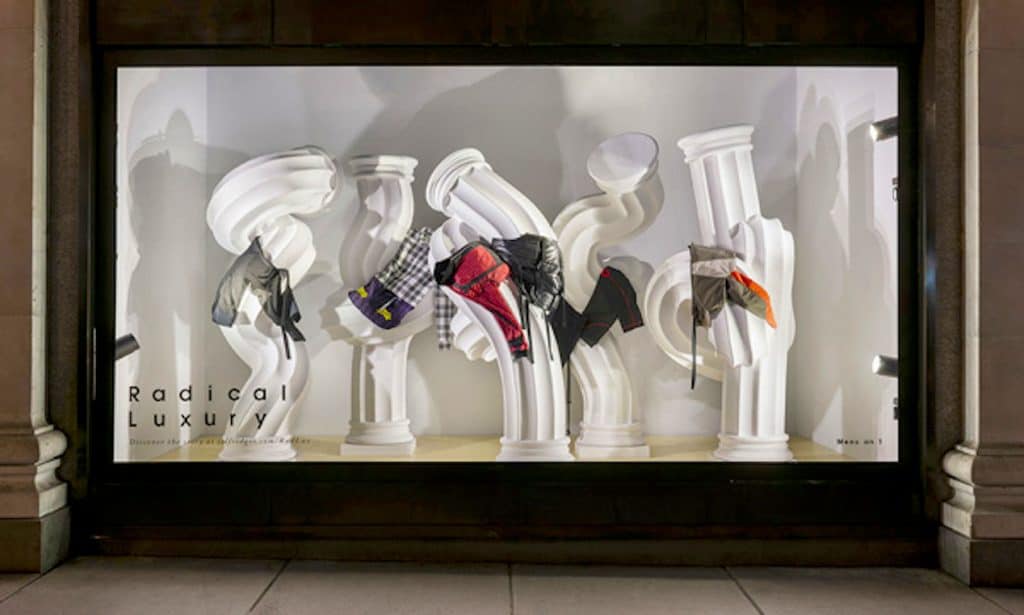 Selfridges, Radical Luxury, 2018
Iconic displays
The windows of Selfridges in Oxford Street are perhaps one of the most iconic examples of how the retail display space can be used as a canvas to surprise, shock, delight, and involve the public. In doing so, Selfridges is able to apply narratives to fashion. Window dressing can also activate strong reactions, as the very recent critique of the Balenciaga windows on hype streetwear, which the public considered offensive towards the homeless.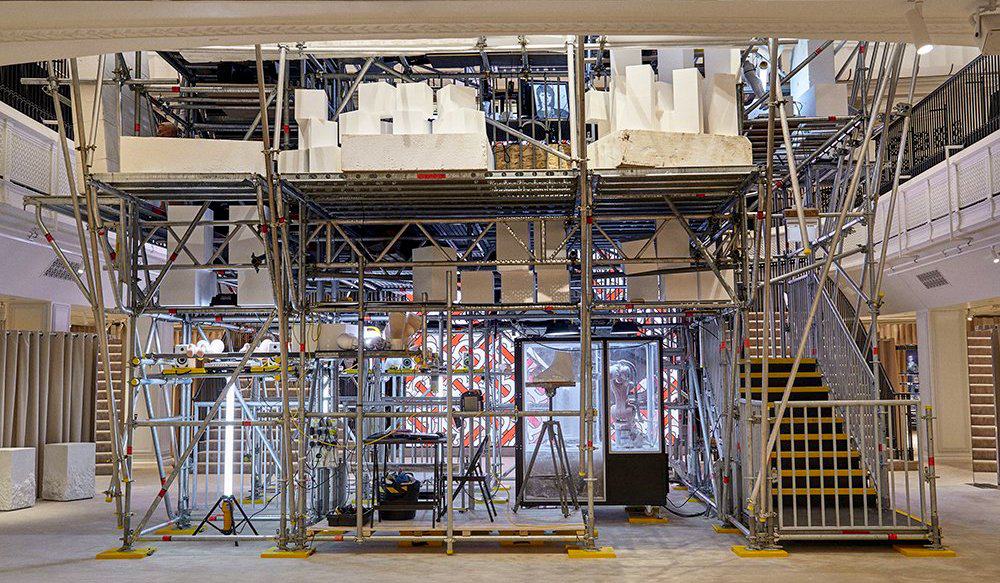 Burberry, Sisyphus Reclined, 2018
A new way of experiencing brands
Luxury brands are increasingly embracing the idea of reinterpreting their spaces as areas for creative expression and enablers of curated experiences both in their digital and physical dimensions. In order to celebrate the reimagining of their flagship store in Regent Street, Burberry launched the Artist in Residence program with "Sisyphus Reclined", a three-stories installation by Graham Hudson. Van Cleef & Arpels relaunched their playful "Charming Animals" collection with interactive digital animations, and Hermès launched The Audition—the first act of Hermès on Stage, a web based mini-series of four episodes dedicated to the creation of a play where accessories take center stage.
All these examples demonstrate the ways in which brands seem to be removed from the idea of prompting the mere immediate purchase of a trench coat, a pendent, or a silk scarf. They seem actually very keen to remove any purchasing pressure, instead preferring to lead the audience toward a more sensorial and imaginative world. They operate under a new philosophy that wonder and surprise can create a more compelling retail experience. Creating experiences that push beyond the purely transactional can more effectively draw our attention to and desire for objects of luxury.
---
Go behind the scenes of the luxury business with our newly launched Art of Luxury course. Learn more.