In London's busy art scene, fear of missing out is inevitable. So here's how to not miss the best gallery exhibitions on view now and post-Frieze Week in Britain's artsy capital.
---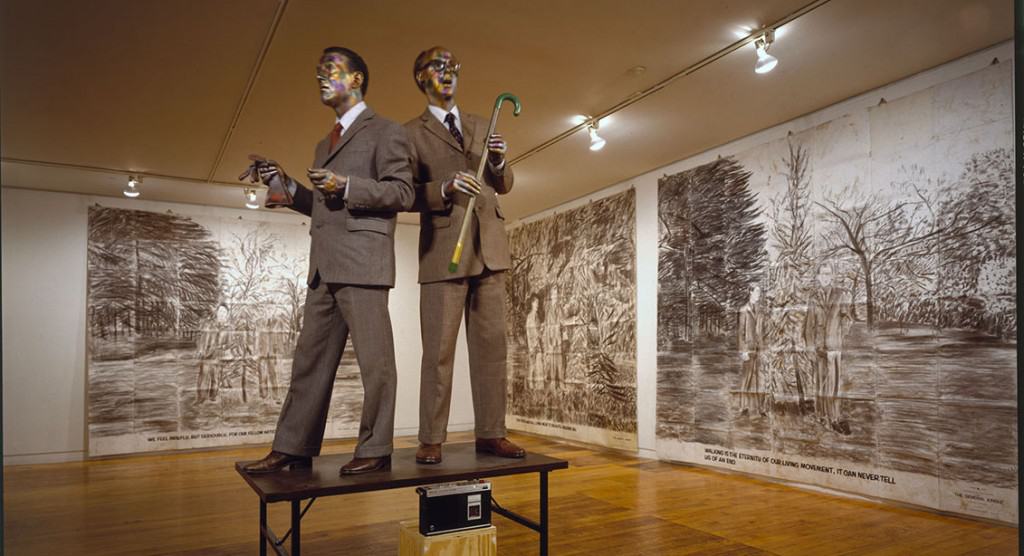 Gilbert & George, The Singing Sculpture, Sonnabend Gallery, New York, 1991 © 2017 Gilbert & George
A meeting at St. Martin's School of Art 50 years ago created one of the art world's most prolific, recognized duos, known for their well-suited appearance and often-blasphemous "Art for All." To initiate the fall celebration of the pair's anniversary, Lévy Gorvy will be presenting Gilbert & George's early work, The General Jungle or Carrying on Sculpting, shown en masse for the first time in the UK. The monumental charcoal drawings originally served as the backdrop in a 1971 New York exhibition where the duo famously posed as The Singing Sculpture, manifesting their philosophy of living art. Later this year, the pair will be concurrently unveiling their most recent work, The Beard Pictures, in New York, Paris, Brussels, Naples, Athens, and (at the end of November) in London's White Cube Bermondsey galleries.
---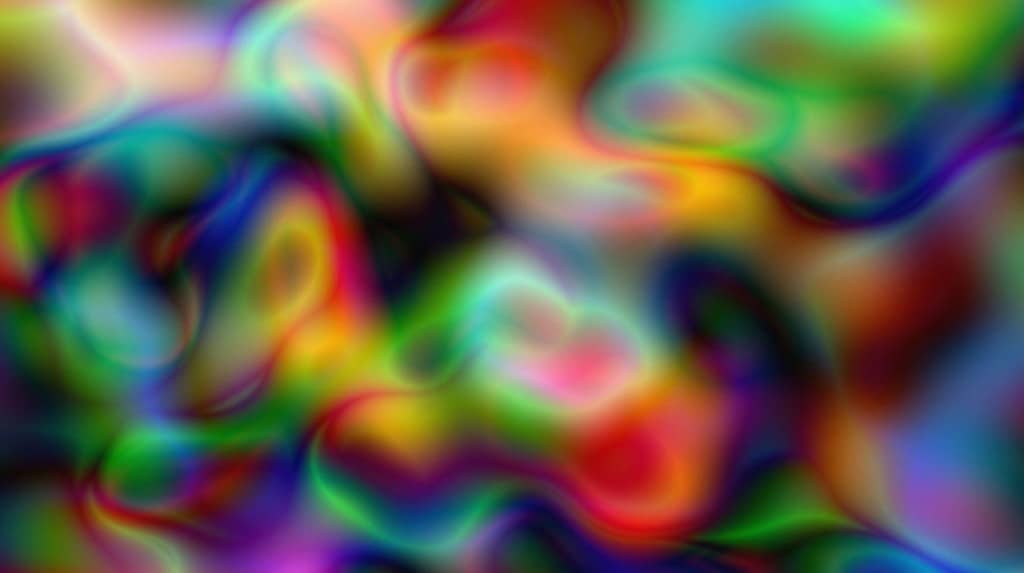 Thomas Ruff, Substrat 31 III (Substrate 31 III), 2007 © Thomas Ruff, Whitechapel Gallery
"I think photography is still the most influential medium in the world, and I have to deconstruct [its] conventions" -- Thomas Ruff in an interview with Aperture Magazine.
For nearly four decades, Thomas Ruff has been exploring themes such as utopianism, suburbia, and pornography in his photographic practice, all while experimenting with techniques in his virtual darkroom. For the German artist's first major retrospective in London, Whitechapel Gallery will showcase both his early works, such as the famed passport-like Portraits, and more recent work, including press++, a series based on 20th century images taken from American newspapers and magazines.
---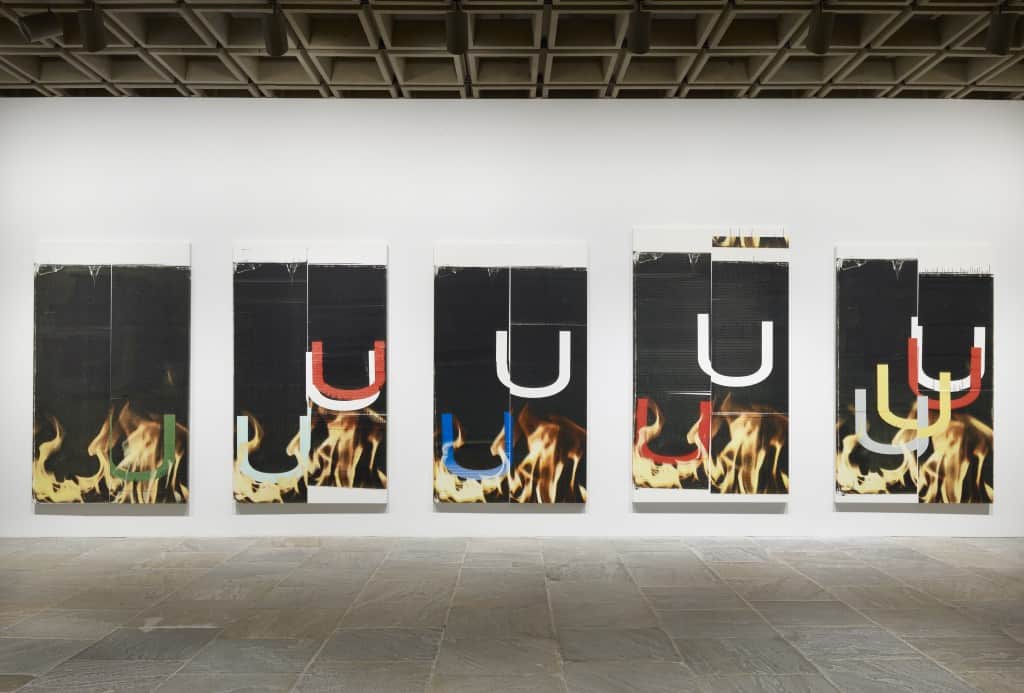 Wade Guyton, OS, 2012, Installation view at Whitney Museum of American Art; Photo: Ron Amstutz.
His tools include iPhones, computers, and Epson printers, and his work is the eye-catching output. American artist Wade Guyton works with technology and captures the beauty of its errors – streaks, low toner marks, and system glitches – on his large-scale, linen canvases. In his solo exhibition at Serpentine Gallery, Guyton shows that anything can be taken as subject matter, including the "anything" taken from the artist's working environment. As the name of the exhibition suggests, the idea is inspired by Das Pariser Atelier, an 1807 work by Swiss painter Hans Jakob Oeri of the artist in his studio. Guyton's contemporary approach will show photographs of his own studio taken on his iPhone, screenshots from his computer, and even details of bitmap files.
---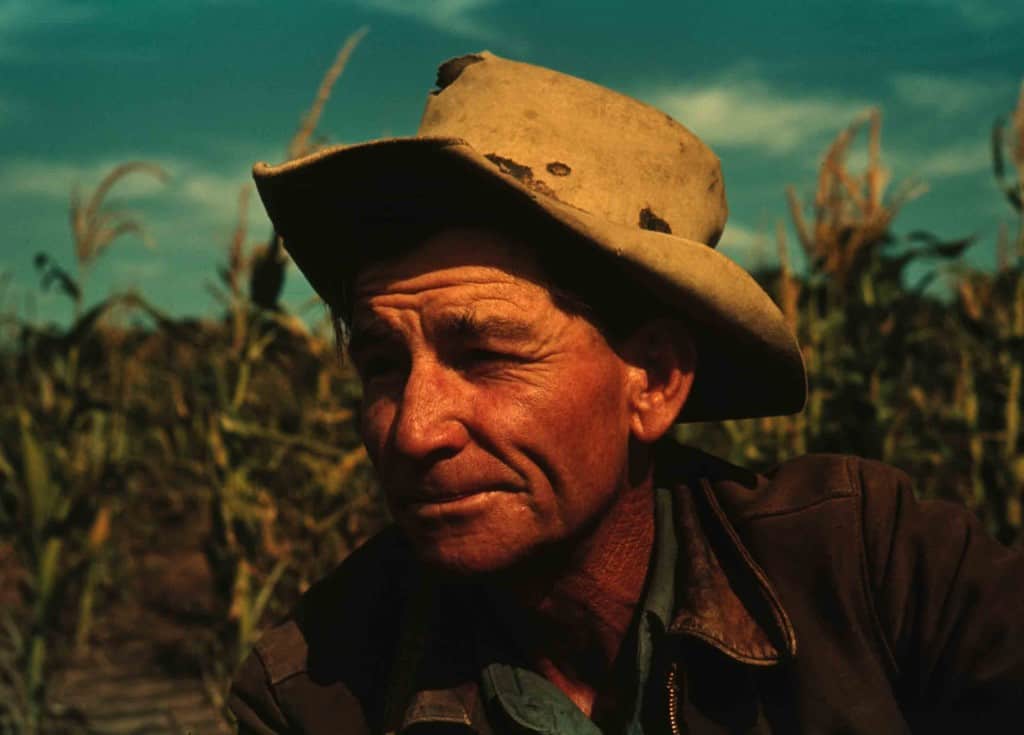 Sherrie Levine, After Russell Lee: 1-60, 2016 (detail), David Zwirner Gallery
Since the 1970's, Sherrie Levine has been using the means of appropriation to highlight issues of identity, authenticity, and originality in art, especially as they relate to the often-trivialized status of female artists. Levine's solo exhibition at David Zwirner will present her most recent work, including a first-time showing of the new series, After Russell Lee – a body of images based on the 1940 photographs of life in Pie Town, New Mexico commissioned by the American government to show rural life post the Great Depression. The exhibition will also showcase new bronze sculptures, Gamelan Figures, Naga Effigy, and Little Dancer as well as a series influenced by Van Gogh's famous paintings.
---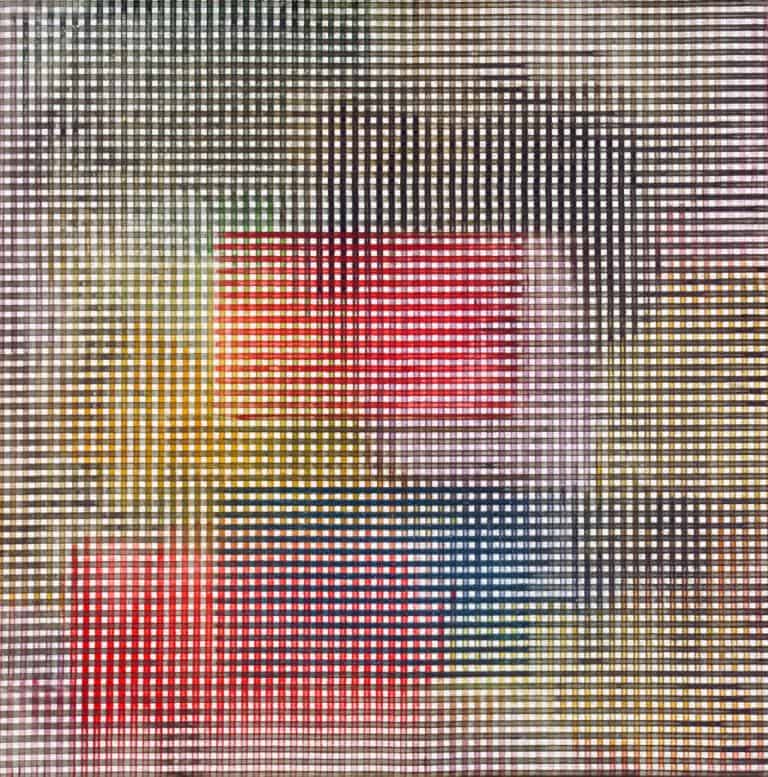 Jack Whitten, Annunciation XVIII, 1979
The 1979-1989 period in the life of an artist The New York Times has called the father of a "new abstraction," is one marked by creative experimentation. But experimenting with new techniques, materials, and forms is a theme that can be traced continuously through Jack Whitten's five-decade-long career. In the 70's and 80's, the artist focused on methods of photography, directing the lens of abstraction, instead of a camera, on a subject of his choosing. During the same period Whitten likened the surface of his canvases to skin, extending this concept to his "site paintings" – collage-like castings of objects collected from a city. But whatever the medium or material used, all of his works are imbued with a form of spiritual expression. Whitten's work is also currently the focus of Tate Modern's "Soul of a Nation: Art in the Age of Black Power," on view until October 22.
---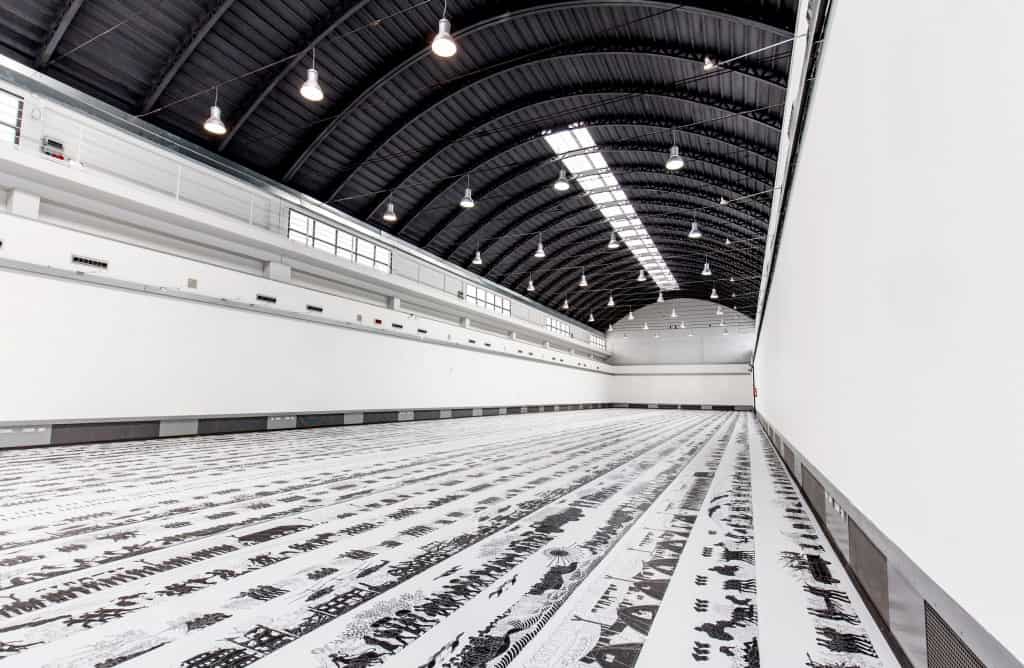 Ai Weiwei, Odyssey, 2017, exhibition view, ZAC, Palermo © Ai Weiwei; Photo: Benito Frazzetta
Everything at Once
Lisson Gallery / 180 The Strand
Now through December 10
How do you celebrate 50 years, 150 artists, and 500 exhibitions? If you're Lisson Gallery you do it with a big bang in a space large enough to contain the works of Ai Weiwei, Anish Kapoor, Lee Ufan, and Marina Abramović, just to name a few. The show is being presented in partnership with The Vinyl Factory, known for producing large-scale audio-visual experiences including last year's blockbuster, "The Infinite Mix." As the exhibition title implies, it will all be presented at once: text, installation, painting, sculpture, performance, sound, and monumental works such as Dan Graham's glass-and-steel pavilions and Ai Weiwei's 50-meter wallpaper piece, Odyssey. The ambitious show aims to give the viewer a sense of contemporary art in our contemporary world – a multi-sensory, global experience that comes at us from all angles. This one is not to be missed.
---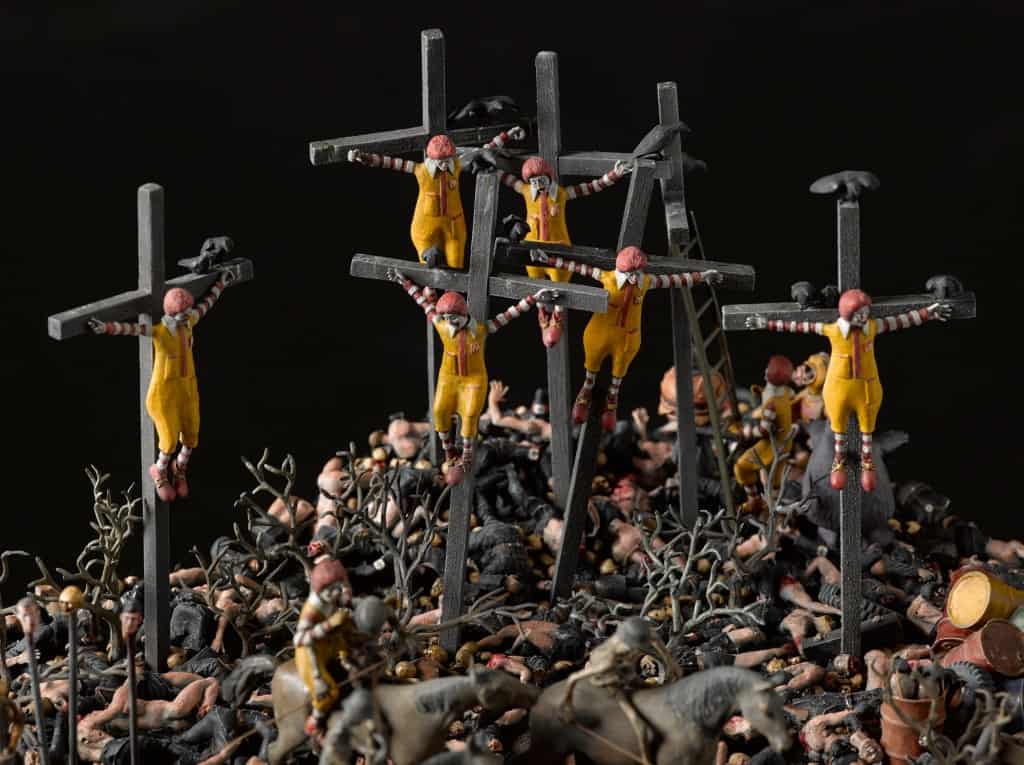 Jake & Dinos Chapman, In Our Dreams We Have Seen Another World (detail); Photo: Jake & Dinos Chapman
Wielders of shock, masters of black humor, craftsmen of the grotesque who force our gaze on the painful violence of modern society are at it again. Jake & Dinos Chapman, the artists who famously altered Hitler's watercolors in 2008 with hippie themes, will present another chapter of their work for their first exhibition at Blain|Southern gallery. The Disasters of Everyday Life continues the brothers' play on Francisco Goya's etchings, The Disasters of War, this time reworking three sets of Goya's famous series, each with an individual approach. This new body of work, just as its earlier iterations, is bound to leave a lasting impression.
---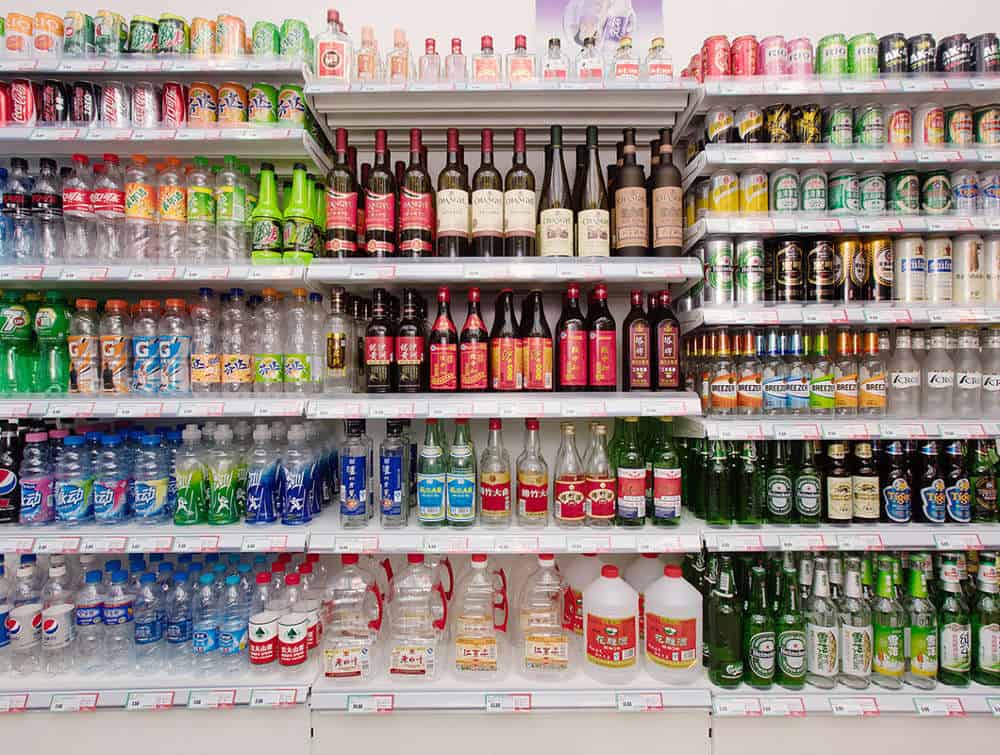 Xu Zhen, XUZHEN Supermarket, Sadie Coles HQ Gallery
Inspired by a science fiction novel of the same name – a story written in 1980's during the Democracy Movement but never published, "Zhongguo 2185" presents the work of 10 Chinese artists, dealing with the past, present, and future of China. The interpretation of China's political climate through the lens of science fiction includes a giant head of a digital avatar and Xu Qu's Occupation, a massive Buddhist prayer bead constructed from damaged police surveillance equipment. Downstairs, visitors can go to the supermarket, courtesy of one of China's leading artists, Xu Zhen. A fun and poignant commentary on capitalist consumerism, the shelves of XUZHEN Supermarket are filled to the brim with perfectly packaged goods…all of which are empty on the inside.
---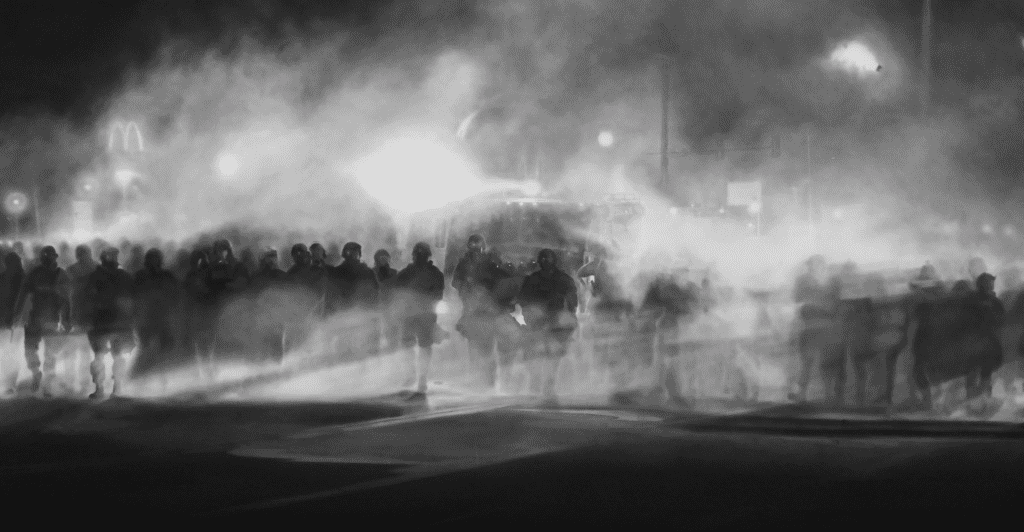 Robert Longo, Untitled (Ferguson Police, August 13, 2014), Petzel Gallery
Taken from the famous line in Shakespeare's tragedy, Macbeth, "Let the Frame of Things Disjoint" is Robert Longo's response to the tragedy of our contemporary world and the moment when things have started to fall apart. The new charcoal drawings, presented by Thaddaeus Ropac for Longo's first UK solo exhibition, are part of a larger series, The Destroyer Cycle, which the artist started in 2014 – the year of the racially charged riots in Missouri and the birth of ISIS as a caliphate. Needless to say, the photographic, meticulous detail of Longo's drawing style is not used here to paint a pretty picture. The works on view include Untitled (St Francis Beheaded), a dismembered statue of St. Francis of Assisi, and Untitled (Osage Headdress, American Tragedy), a distorted representation of a Native American headdress.
---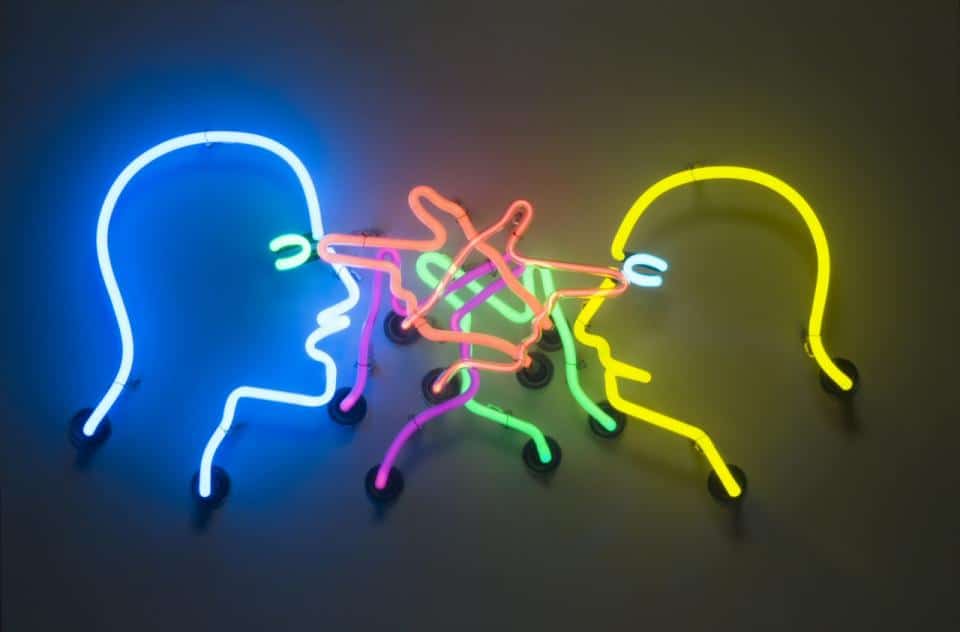 Bruce Nauman, Double Poke in the Eye II, 1985
The end ushers in hope for something better, at least according to White Cube's group show of 12 well-known names the likes of Barbara Kruger, Jenny Holzer, Jean-Michel Basquiat, and Bruce Nauman. The end in question is that of the "American Dream," a concept of the ideal that arose during the prosperity of the post-WWII era of economic growth. Through a deliberate deconstruction of iconic American symbols, the works on view blatantly derail their usual associations and show that times have changed. From Cody Noland's Untitled (Walker) where a limp American flag draped over a clothes rack questions the nation's claim of virility and power, to Jenny Holzer's unapologetic usage of words that brings attention to the subtext of violence, this show pokes more than a few holes in the outdated façade of the nation.
---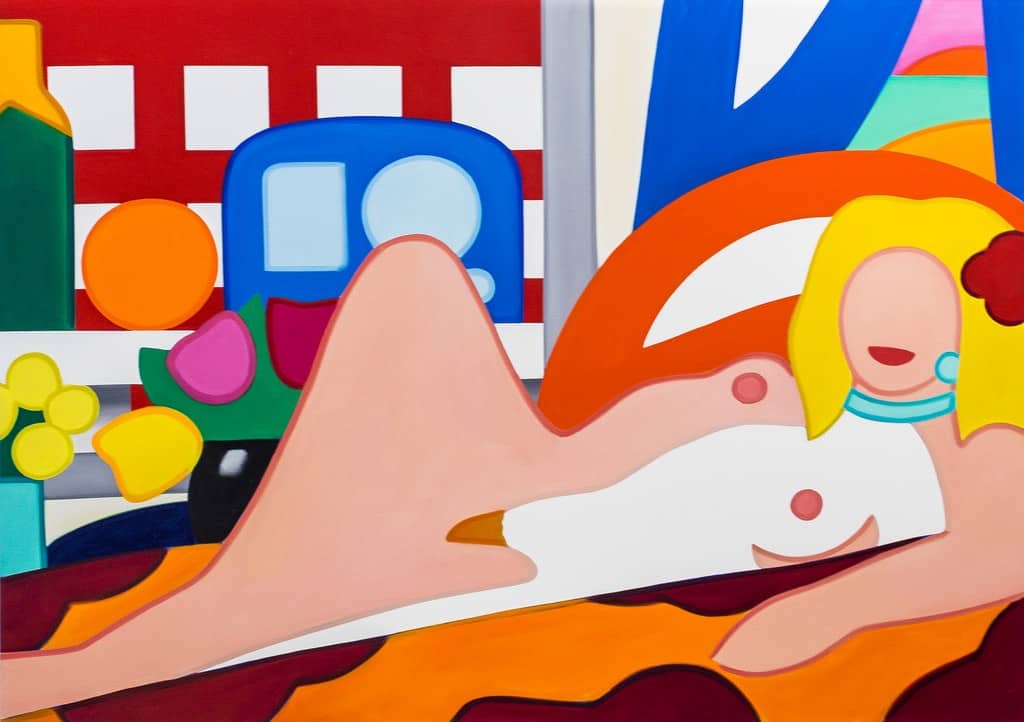 Tom Wesselmann, Sunset Nude with Wesselmann Still Life, 2004, Bernard Jacobson Gallery/Art Basel Hong Kong 2013
Tom Wesselmann
Gagosian Gallery
Now through December 16
"Over the years, I'd gotten excited about scale…I wanted to deal with these big shapes; so I came in closer and closer on the nude…That was really when my work began." Tom Wesselmann, one of the great artists of the Pop Art movement, rose to fame in the early 1960's with the American Nude series, which combined Western tenets of figurative art with principles of American advertising. Wesselmann's signature use of bold scale and bright colors, often using patriotic shades of red, white, and blue, is also visible in his later, more close-up Bedroom Paintings, created between 1968 and 1983. A few of the works, including Bedroom Painting #63, will be on view at Gagosian alongside a concurrent show at Almine Rech Gallery showcasing Nude with Lamp and selected drawings.
Written by Alina Girshovich
Featured Image: Jack Whitten, Southern Exposure, 1986, Alexander Gray Associates