While great art can speak to us from across the centuries, much can be lost in translation. Understanding the lives of great artists can help us better comprehend what they wish to tell us.
---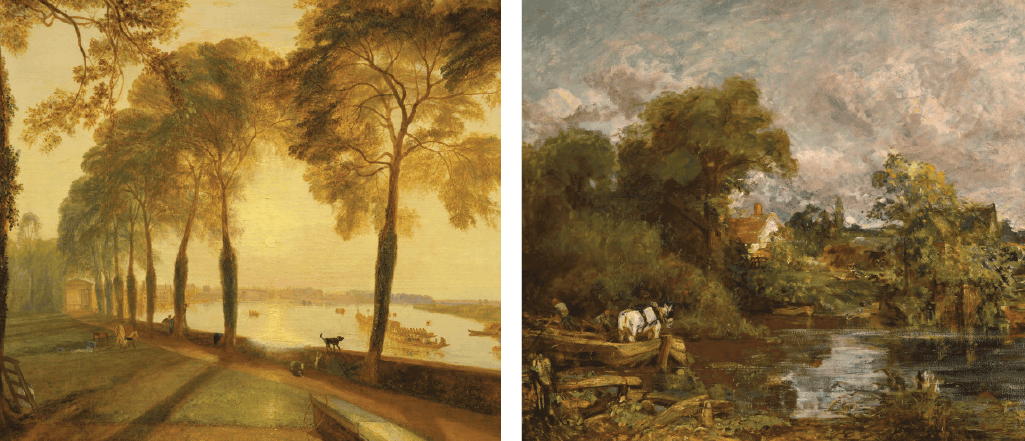 Joseph Mallord William Turner, Mortlake Terrace, 1827 | John Constable, The White Horse, 1818-1819
J.M.W. Turner (1775-1851) and John Constable (1776-1837)
It is remarkable that two of the greatest artists of a national school would be born within one year of one another, educated at the same institution, and both profoundly influence the history of art. This is the case with Turner and Constable. Through their romantic innovations they redefined landscape painting and laid the groundwork for modern art. They also disliked each other considerably.
---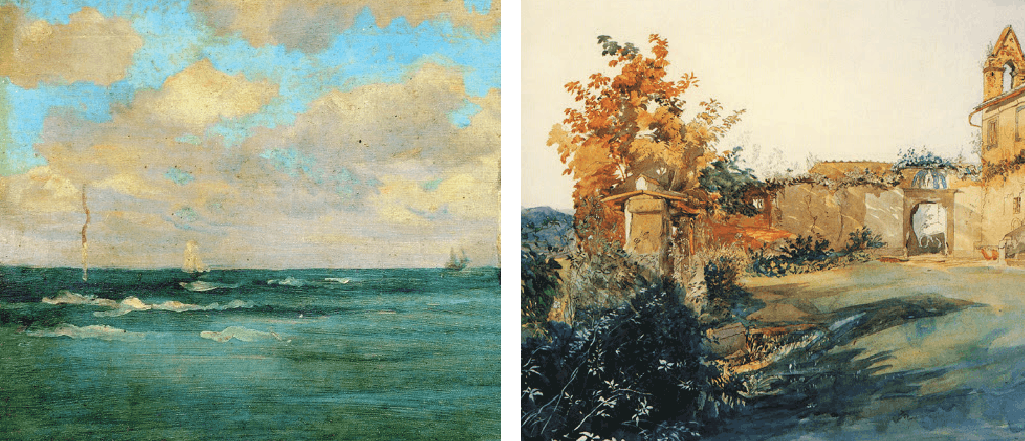 James McNeill Whistler, Bathing Posts, 1893 | John Ruskin, The Garden of San Miniato near Florence, 1845
James McNeil Whistler (1834-1903) and John Ruskin (1819-1900)
Whistler was one of the leading proponents of "art for art's sake." Ruskin was the preeminent defender of "truth to nature." In 1877-78 these two headstrong men would debate what the value of modern art was – in pamphlets and open court. While Whistler won the case, his ideas remained controversial. The resonance of this debate is still felt in the 21st century.
---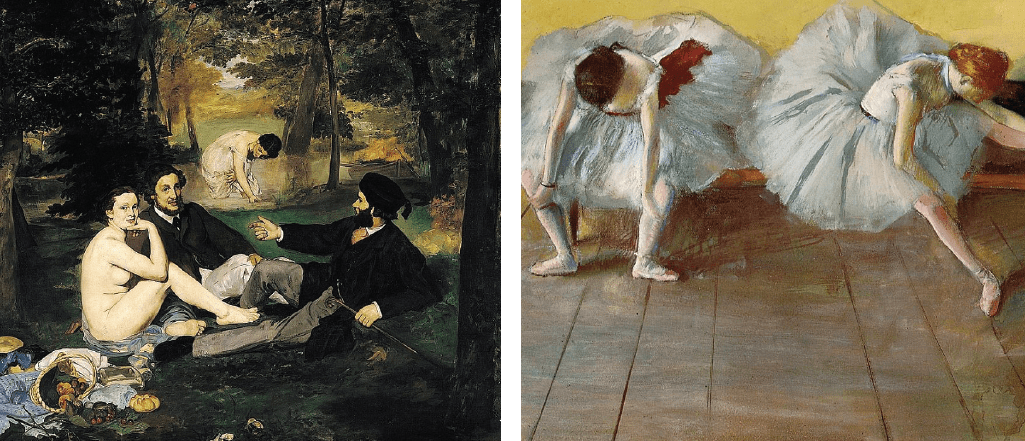 Edouard Manet, The Luncheon on the Grass, 1862 | Edgar Degas, Two Ballet Dancers, 1879
Édouard Manet (1832-1883) and Edgar Degas (1834-1917)
Manet and Degas were two artists equally bound up in the development of impressionism and reluctant to enjoy its embrace. Both artists – as friends and rivals – used the modernity of Paris for their subject matter and presented radically new ways of seeing. Their depictions of dancers, prostitutes, and the theater of the City of Light helped to change what art could be.
---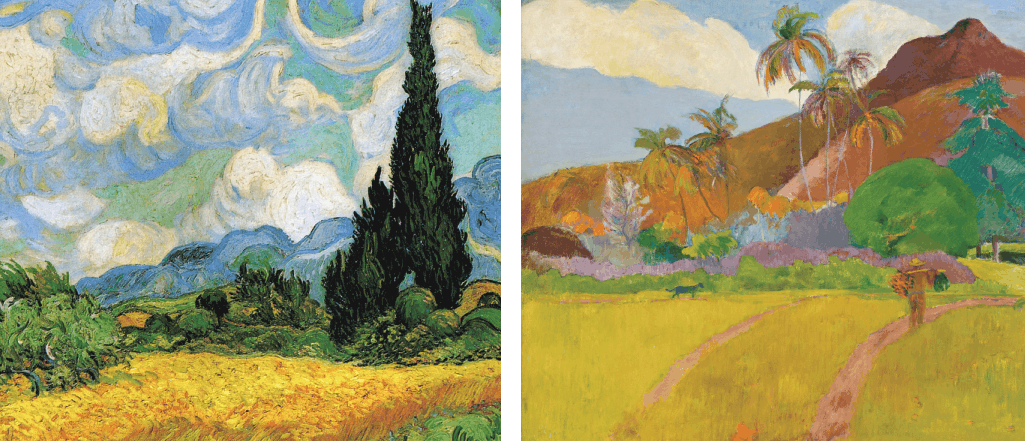 Vincent van Gogh, Wheat Field with Cypresses at the Haude Galline near Eygalieres, 1889 | Paul Gauguin, Tahitian Landscape, 1891
Vincent van Gogh (1853-1890) and Paul Gauguin (1848-1903)
In 1888 an unknown Dutch artist named Vincent van Gogh created his Studio of the South – a place where he could study from and work collaboratively with his artistic heroes. His ideal partner was Paul Gauguin, a former Parisian stockbroker and dreamer who wished to break free from his bourgeois life. Over nine weeks these two artists would create some of the defining works of modern art.
Written by Dr James Hicks, Consultant Lecturer, London
---
Dive into centuries of art history with Sotheby's Institute Online Courses.

 

Learn more.