Luning Wang, the Institute alumna turned successful influencer and art consultant, found creative ways to keep art conversations afloat during lockdowns. She built cultural bridges between East and West through new communication channels, maximizing exposure and awareness for international artists and galleries in the Chinese market and vice versa. We spoke with Luning about her relationship with art, her experience at Sotheby's Institute, and what the future holds for her.
---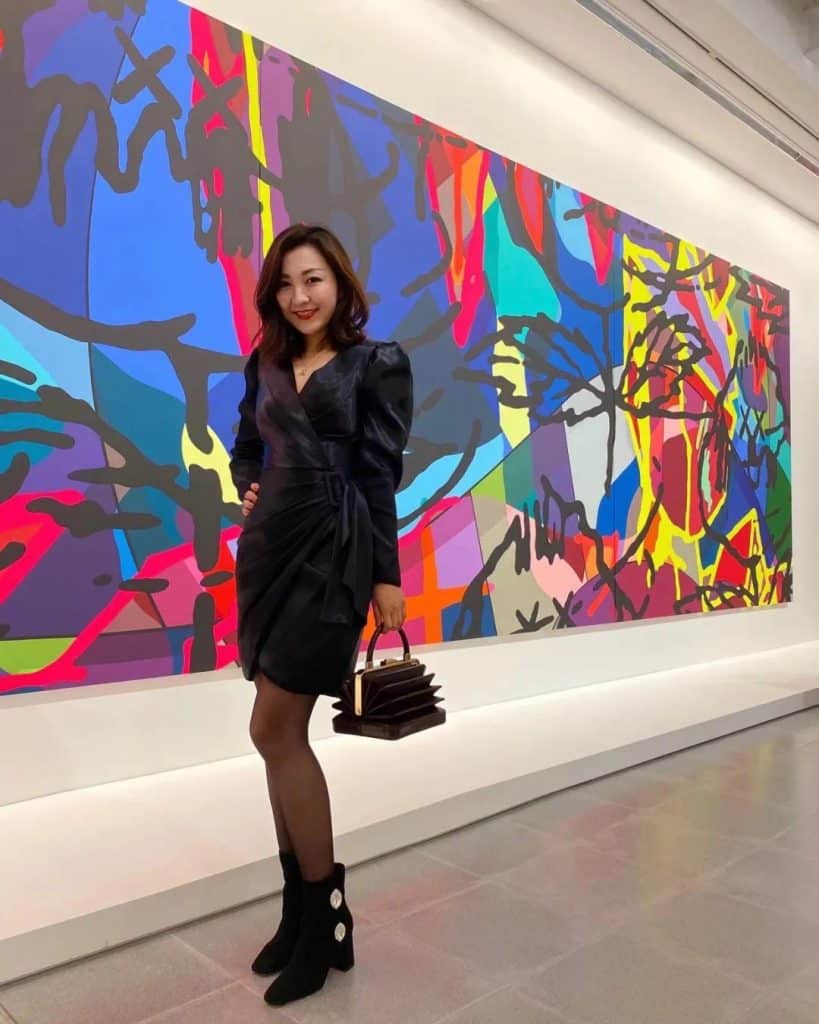 Luning Wang
Tell us about the beginnings of your relationship with visual art
I discovered my love of art at a very young age. I was keen to learn about the art world through visiting local galleries and places with an artistic halo, especially when traveling. Later, while studying in the UK, I would visit art galleries in London on the weekends.
 How did you start your career in the art world?
After I finished my MA in Contemporary Art at Sotheby's Institute, my career began with a series of internships in galleries and auction houses, including Gagosian Gallery in London, Christie's, and Phillips. But I always joked with my friends that what started my art career was the social media account Picasso and the Single Girl on WeChat, whose purpose was to share exciting news and insight into the international art world from my personal perspective.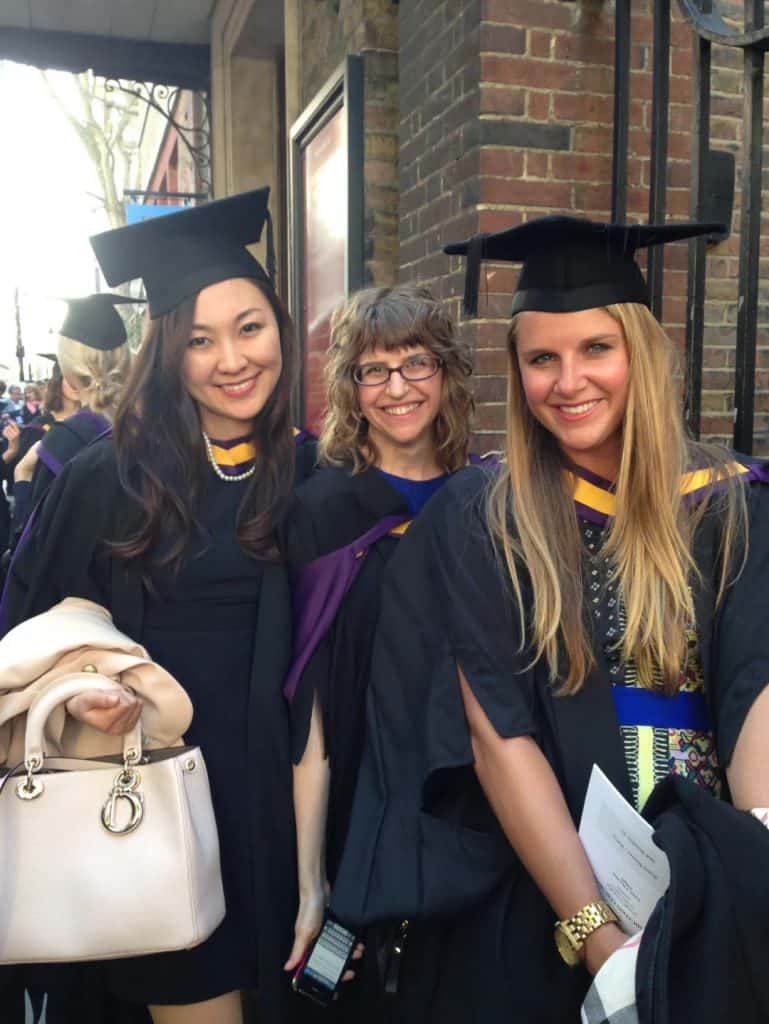 Luning at Sotheby's Institute of Art Graduation
How have your studies at Sotheby's Institute of Art influenced your career?
Sotheby's Institute of Art has a strong alumni network across the industry. During the early years of building up my media brand across new media channels in China and expanding into consulting services, many alumni in the industry offered me invaluable help and suggestions. I gradually found my positioning and the critical gaps that needed to be filled between the art lovers and collectors who are not yet too integrated into the international art scene and the Western art world. I set out to build content and services which could lucratively pad out these gaps for both parties.
What was something you learned at Sotheby's Institute of Art that has made a difference to your career?
Sotheby's Institute emphasized the importance of actively networking in the art world, which I found a fascinating phenomenon in London. You will see many students from Sotheby's Institute of Art at industry events, but very few students from other art colleges. Sotheby's Institute students are very connected.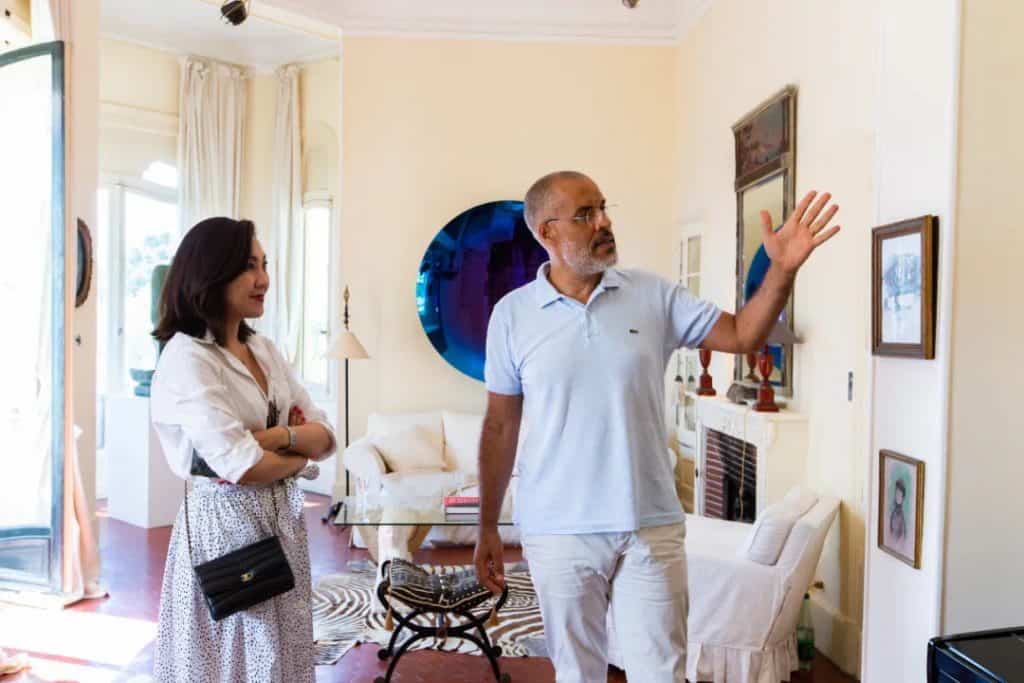 Luning viewing Parisian Gallerist Kamel Mennour's art collection at his villa in Southern France
How did you attract art collectors and industry people in China to your channels?
I started creating engaging content on Chinese social media channels, Red (小红书) and WeChat Subscription Account (微信公众号). My followers have a strong passion for art and look to start collecting themselves. After building an audience, it was a matter of developing online and offline collaborations with different art businesses and institutions to provide a platform for new Chinese collectors to communicate with the Western art world. Many of those with art collections today have been readers of my content. My followers are both new and experienced collectors who want to keep informed with what's happening internationally and find my content relevant. My column on Financial Times China also drives awareness to the channels. 
What does your company, PAG Culture & Art Consultancy, uniquely do?
We focus on both content and consulting, which are highly connected. With content, I don't want it to just end with publishing the material. I'm always seeking potential projects and opportunities to create synergy for various partners.
If a Western artist, gallery, or business wants to promote itself to the Chinese market, we will partner up with different channels in China to create exclusive events; these channels can be elite entrepreneur clubs, museum patrons, media, or brands partners. I found businesses in China are incredibly creative in finding new ways to collaborate, which could bring synergy for all the parties, while in the West, they are afraid to try out new channels; this may partially be because they are not familiar with the market and the way things operate in China. When they think about promotion, they only think of getting featured in the traditional press; this is too old school. They'd miss out on real opportunities in the new market, in which most people read more WeChat subscription accounts or RED.
Chinese readers and collectors need unique content, different from what they can read elsewhere. What's the point of just providing information on exhibitions or fairs when they can read that on major media channels? When you create customized content, which offers sharp perspectives and insight into the art world and market, the type of readers you attract is someone highly convertible to experience and buy art because collecting starts with curiosity and an eagerness to learn more. I always stick to this principle when creating content. I believe if your content or the content I create for clients feeds the needs of these potential buyers, they eventually come to you.
This is what I do, acting as a bridge between China and the West.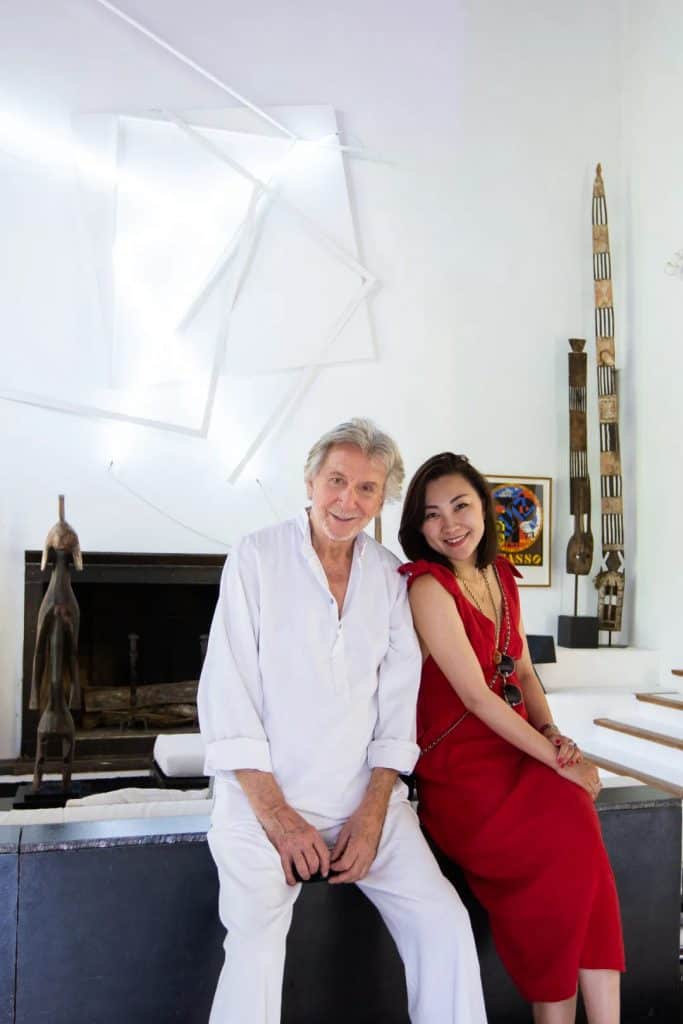 Luning visiting the Venet Foundation, artist Bernar Venet's private art foundation
How can galleries and artists reach new collectors from the Chinese market?
Social media and building up strategic cross-cultural partnerships are two excellent avenues, and both are indispensable. During the pandemic, I was on the Red platform, and I found that the audience on Red had a strong interest in art collection and home aesthetics. Travel restrictions during the pandemic have significantly impacted small galleries. They cannot attend art fairs or get to know local collectors as they used to.
I created online sales and exhibitions videos to promote young artists with galleries, art advisors, and home salon shows. From my series of cultural talk videos on RED, audiences can see how the work looks in a living space and learn about art indirectly. This is quite like how it works on Instagram; viewers can send direct messages to inquire about prices. Social media can provide art businesses with more opportunities. Still, they need to collaborate with the right partners in a strategic way and exchange resources to increase longevity because art businesses work around relationships.
What's next for you career-wise?
From the enquiries and feedback I receive from my audience, I see huge market potential for art business in China. Converting followers into collectors through compelling content, offline programs, and partnerships will continue to be our focus. Once these people start buying art, they need good advisory services and opportunities to access work. I want to expand more on this side.
I am always very passionate about promoting culture. I feel the West knows very little about China, still. Many of my industry friends in the West told me I should do content in English too. I built a website for posting my previous and current content from WeChat and will translate some key content that I think is suitable for an international audience here: www.picassoandthesinglegirl.com
What art do you like to collect?
I collect works by emerging artists for the joy of discovering new talents. My collection includes works by Pamela Rosenkranz, Liu Xi, Chen Han, Manuel Mathieu, Annie Morris, Wassef Boutros-Ghali, Flora Yukhonovich and William Copley.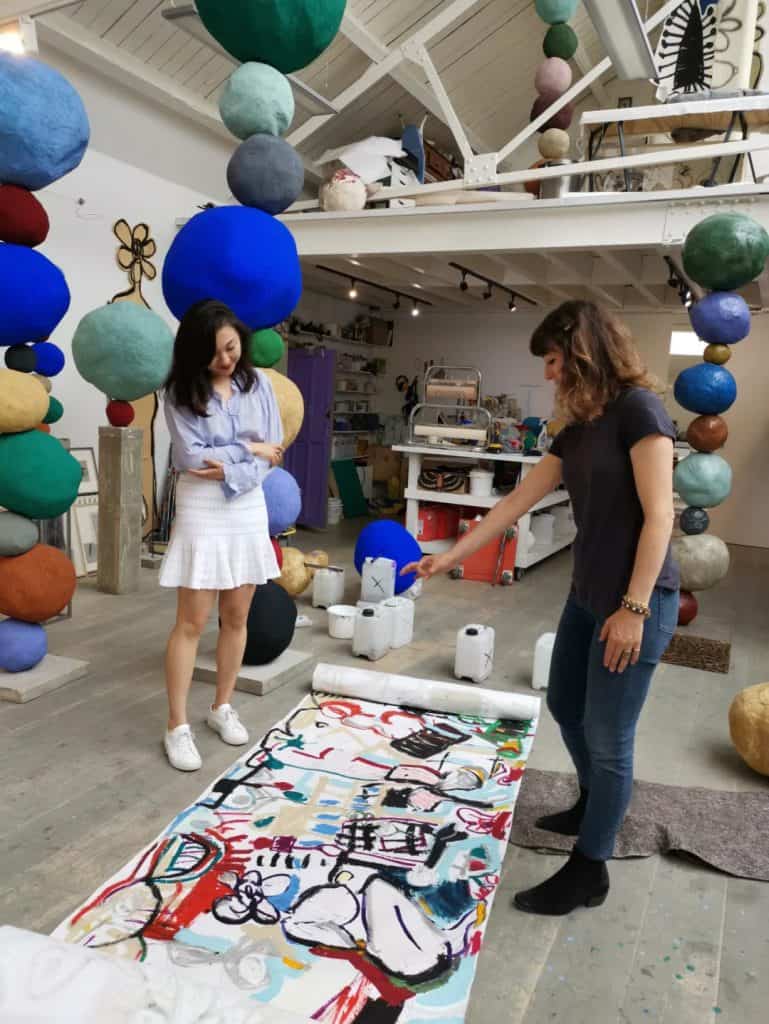 Luning visiting the studio of Annie Morris
Luning Wang
With diverse experience in the art industry, Luning specializes in creating original editorial and video content on art and culture across different traditional press and Chinese new media channels. Drawing on her familiarity with the art market and media landscape in China, she helps craft creative solutions for clients seeking to enter the Chinese market and builds cross-cultural strategic partnerships between art businesses, institutions, and corporate clients.
As a columnist for Financial Times China, her column——"Picasso and the Single Girl", named after her original blog, reports on the art world and contemporary culture from a personal perspective. Her column on Artnet China focuses on the art market observations and taste in collecting. She is also a regular contributor to Vogue Business, Figaro and Fortune Art magazines. She has around a total of 100,000 followers across key Chinese new media platforms, including WeChat, Weibo (China's Twitter) and RED (China's Instagram).
A young patron of Tate and Serpentine Galleries. Luning holds a BSc Politics degree from the University of Bristol and an MA Contemporary Art degree from Sotheby's Institute of Art London. She was recognized in Tatler Asia's Gen T List 2021 for her impact on arts media in China and dedication to arts education through online content and bespoke art education and events programs for new and aspiring collectors. Luning's current and previous projects include international media & development for X Museum (Beijing), content management for the Shanghai edition of the Unique Design group exhibition (2019), and co-organization of the Continuous Regeneration exhibition in Shanghai.
Instagram: @luning.w