Every year, selected

master's

students at Sotheby's Institute of Art

-

New York are invited to join the prestigious Peggy Guggenheim Collection Internship for a summer in Venice, Italy. This year's fellowship recipient, Bruna Schnor

, will spend the summer developing her expertise on the remarkable works at the Peggy Guggenheim Collection and immersing herself in the Venetian art scene.
---
Initiated in 1980, the Peggy Guggenheim Collection Internship is a competitive internship program taking place at the historic Peggy Guggenheim Collection in Venice every summer. Participants have the unique opportunity to gain in-depth exposure to the museum's twentieth century European and American Art, and experience living in Venice, one of the world's most influential cities of art. During the internship, participants gain practical experience in museum operations and immerse themselves in seminars, exhibits, and cultural sites to further the practice and study of their respective academics. Master's student Bruna Schnor was selected by Sotheby's Institute faculty to participate in this year's program.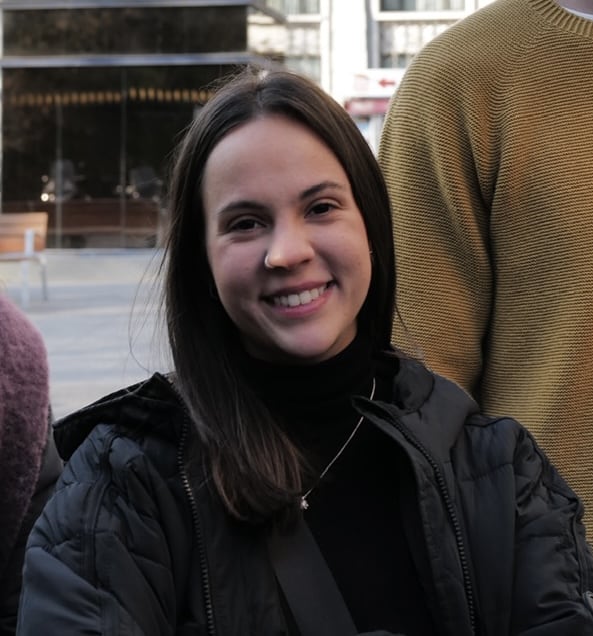 Bruna moved to New York from São Paulo, Brazil, in 2022 to study Art Business at Sotheby's Institute. Since beginning her undergraduate studies, Bruna had always been inclined to study art. "I had never really thought about the possibility of doing something else because I wanted my professional and academic life to be related to something that I could naturally engage with" says Bruna. Two of her artworks were selected to be displayed at the 50th and 51st Fundação Armando Alvares Penteado (FAAP) Art Annual, a traditional exhibition in São Paulo considered to be prominent in the world of Latin American contemporary art. 
Bruna's heritage plays a significant role in her work and is one of the reasons why she was motivated to apply for the International Internship Program at the Peggy Guggenheim Collection. "As a Brazilian who grew up in a country surrounded by diversity, I'm always looking for opportunities to work with different cultures and languages, and this internship definitely stands out due to the contact that the interns have with an extensive global network." 
The program's focus on giving interns access to seminars, lectures, and other educational activities in addition to day-to-day museum operations also stands out to Bruna as she state, "that's one of the main reasons why this program is so outstanding among the others, you get to practice while you learn."  
From managing galleries to participating in institutional events and assisting the exhibitions office with research, Bruna will have a holistic view of one of Europe's most prestigious museums and the opportunity to experience the rich art history and cultural offerings of Venice.