Leo Crane, course leader at Sotheby's Institute, shares a

n excerpt from a catalogue essay for the highly anticipated exhibition on Richard Bernstein. Famed for his iconic contributions to the pop art movement of the past, Bernstein's creative spirit remains as vibrant as ever in the cutting-edge realm of web3.
---
New York, 1983: a pixelated David Bowie stares back at his creator, the Pop Art pioneer Richard Bernstein. Working closely with Andy Warhol, Bernstein was experimenting with the new Quantel Paintbox, the first commercial computer designed specifically for artists. He would integrate this revolutionary digital process into his paintings, creating eye-catching images for mass consumption: magazine covers, album designs, a postage stamp and some of his most iconic celebrity portraits. Bernstein would create a seductive world of escapism that would define an era.
40 years later, the Richard Bernstein Estate has partnered with the NFT Art Alliance, Hvar Tourist Board and AnimusLive to embrace today's fast-emerging technologies. Ten contemporary artists, including myself, are exhibiting recent work alongside the Pop Artist's renowned images. Like Bernstein, we exploit digital technology to blur the boundaries between our physical world and another reality.
Faithful to Bernstein's spirit, some of the works are both alluring and entertaining. Soheil Hosseinii looks to the future to capture a new kind of portrait, whose flower-bird subjects pose like fashionable celebrities, daring you to be fabulous. Arne Spangereid looks back to imagined aristocratic societies, disrupting his masterfully painted scenes with 21st-century pop culture interventions. Alessandra Manias alternates between colourful abstraction and video game references, opening up a joyful quest for a higher consciousness.
Other works reflect a more nuanced sensibility. The portraits of Marjan Shariat move from figurative realism into a dreamlike state, leaving us with an ungraspable and unsettling intuition. Nasim Pachi's large paintings draw us in with a rich aestheticism, but the cultural references force us to consider why the identities of her subjects remain hidden. Elham Shafaei's desaturated paintings are immediately melancholic, creatures displaced and transplanted into another reality, animated in loss. My own hand-painted animations also fall into this category, placing expressive nude subjects alongside images of transfiguration and escape.
For other artists, technology becomes the subject of philosophical inquiry: Stefano Favaretto uses scientific research to visualise what the naked eye cannot see, creating mesmerising manifestations of a universal energy. Nuvola Project (Gaia Riposati and Massimo Di Leo) use AI and performance to remix historic paintings, connecting the global impact of today's technology with the long-view of humanity. Marco Veronese uses similar techniques to awaken an awareness in the viewer through symbolism and spirituality.
Through our diverse approaches, we are continuing Bernstein's legacy of building experimental new techniques on strong artistic foundations, a bridge between tradition and innovation. Projected at scale in the medieval Hvar Arsenal, our work connects an intangible digital realm with layers of human history. As the world around us transforms at unprecedented speed, this future-fuelled installation encourages us to consider the impact on our human, physical selves.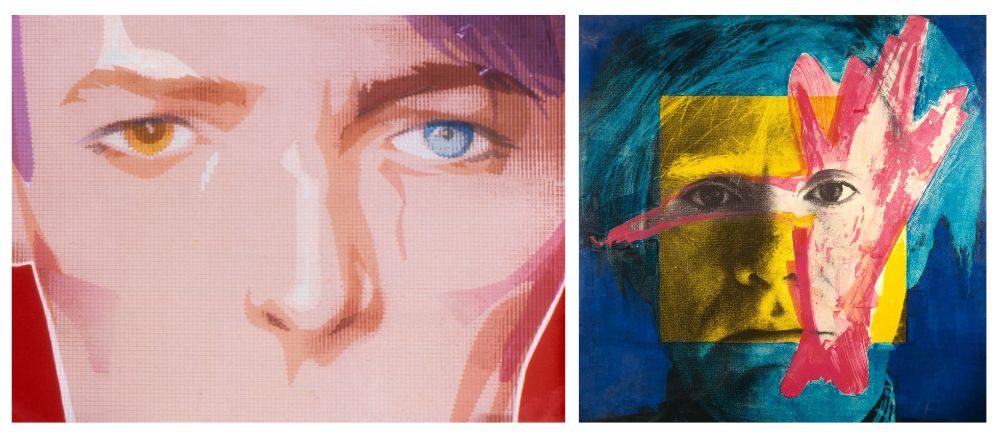 Images: Richard Bernstein Estate