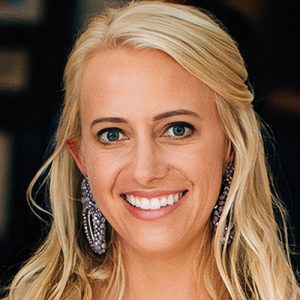 Christine Kuan said, "We are delighted that our students and alumni will benefit from the guidance and expertise of Hillary—an entrepreneur, career expert, and an art world professional— in an increasingly competitive job market both in New York City and beyond. She has an exceptional track record of supporting art world professionals through career coaching, mentorship, and strategic skills development for top art industry employers."
Hillary Burchfield said, "I am eager to return to the place that helped launch my career in the arts, and to re-engage with this community that is so vital to the art world and has been the fountainhead for so many professional bonds. I look forward to bringing an entrepreneurial spirit to the Career Services team to build upon existing relationships while developing new access points for Sotheby's Institute students to launch successful careers in a competitive industry. As a natural networker, I look forward to connecting students with influential representatives from all corners of the art world, and equipping students with access to these invaluable resources as they forge their career paths during their time at Sotheby's Institute and beyond."
Hillary graduated from the Sotheby's Institute of Art-New York MA in Art Business program in 2012, then spent six years at Gagosian Gallery, where she worked closely with the sales, events, and executive team on many notable exhibitions, public and private events, and private sales. Hillary joins the Institute after a decade in the New York art world, where she has spent time in leading auction houses, blue-chip galleries, and most recently as the Founder & President of Hillary Burchfield LLC, a fine arts executive recruitment and search firm.
Her firm has consulted with leading international arts organizations on staffing and organizational structure and design, as well as diversity and inclusion initiatives. She has been integral to the career development and candidate recruitment for positions ranging in level from internship programs to executive hires. Hillary has built strong teams for notable artist studios and foundations, communications firms, art fairs, logistics and storage organizations, and art advisories, and worked with candidates to find exciting roles within all of these organizations that align with their professional goals. The aim of this practice has always been to uphold and instill in her candidates and clients a strong sense of integrity, accountability, discretion, and respect.
Hillary has frequently participated in speaking engagements related to careers in the art world, including the ArtTable speaker series, Starting a Business in the Arts (2020), a Christie's Education Lecture, Perfecting Your Resume and Cover Letter (2019), and a YFA/Sotheby's Institute of Art Panel, Job Hunting in the Arts (2019). She is currently a member a POWarts (Professional Organization for Women in the Arts), ArtTable, and the Female Founder Collective.
Hillary brings to the Institute a long-standing commitment to education and to professional career development. She will be joining the Institute on October 12, 2020.