Sotheby's Institute of Art proudly presents
 

Beyond the Paint, a thought-provoking exhibition curated by Lara Sleiman, Zoe Weingarten, Jialin Ma, Shota Hachisako, and NJ Xiong.

This show illustrates the intricate relationship between abstraction and self-expression, highlighting the central role of culture and heritage in shaping individual identity. Each piece, created using a variety of techniques, modes, and mediums, reflects the artists' cultural backgrounds and personal experiences.
---
New York emerged as a hub for Abstract Expressionism, the first American art movement that celebrated the power of emotional liberation and unconscious creativity. Notable artists, such as Pollock and Rothko, developed their distinctive abstract languages, allowing for uninhibited self-expression.
Beyond the Paint delves into the profound influence of culture on abstraction. Shimomura, for instance, embraces the purity of "Kaku" (Japanese writing/drawing) as a creative practice handed down from her ancestors, employing traditional calligraphy techniques to create abstract art. In contrast, Clare Watt utilizes found images that embody her cultural background. Ye Cheng explores memory and identity through mixed media paintings, combining painting, installation, and photography. As a first-generation immigrant, her art examines the consequences of globalization on multicultural relationships. As each artist in the exhibition employs a vastly different method, medium, and technique, their work takes the viewer on a journey of cultural and artistic exploration.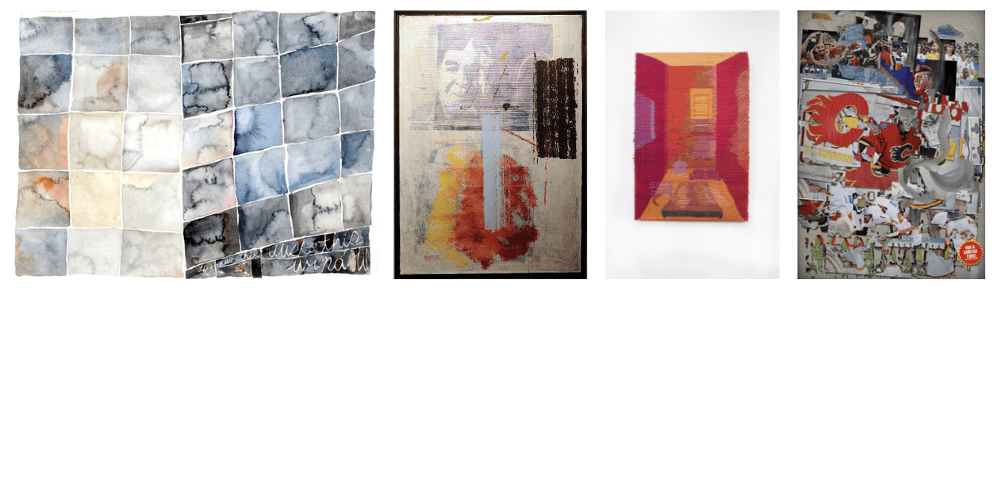 Images:
Clare Watt, Tapestry, 2020
Yuuki Horiuchi, This view, This dusk, This Window, 2018
Milly Skellington, Es gibt Licht, das niemals erlischt (There is a Light, that never goes out), 2022
Tinglan Huang, I Am In The Room With High Ceiling, 2022
Siebren Versteeg, For A Limited Time, 2020
Participating artists: Fadia Attieh | Jaouad Bentama | Ye Cheng | Yuuki Horiuchi | Tinglan Huang | Niamh McGinley | Olive Olivia | Nana Shimomura | Milly Skellington | Siebren Versteeg | Clare Watt
Opening Reception: Tuesday, May 9, 7:30 PM - 9:00 PM EST
Click here to RSVP
Regular Hours: Tuesday, May 9 - Friday, May 12, 9:00 AM - 5:00 PM EST
Please emailzw22100@sia.edu to RSVP.
Location: Sotheby's Institute of Art, 570 Lexington Avenue, 6th Floor, New York, NY, 10022
For press inquiries or to schedule an interview, please contact Zoe Weingarten at zw22100@sia.edu.