Sotheby's Institute of Art is pleased to present The Dreamers, curated by Victoria Espinosa, Harit Jiaravongtrakul, Natalia Pakh, William Tomita and Alisa Wang. The Dreamers is a vibrant collection of artworks that capture the elusive and complex nature of dreams, creating an immersive experience that transports viewers into a realm where the boundaries between reality and fantasy blur. The exhibition explores spirituality, interconnectivity, life versus death, regeneration, alternate universes, and infinite possibility.
---
"The interpretation of dreams is the royal road to a knowledge of the unconscious activities of the mind." - Sigmund Freud
In the age of hyper political tension mixed with social media there is almost a fatigue of real-world imagery where we as a society have become walking zombies scrolling through life. Artists are reckoning with this paralysis by turning their back on real-world imagery and facing inward to examine the inner self, inner voice and subconscious. This echoes the reaction to artists drained by the sheer carnage of WWII who turned inward towards abstraction in the subsequent decades--it was a time when nothing was left to be said with words or real-world depictions.
This exhibition presents artists in a contemporary context exploring dreamworlds and surrealistic landscapes, allowing for self-reflection, processing, morning, healing, transitioning and rebirth. To dream also implies an underlying connotation of hope, which is why this presentation features a diverse body of exclusively female and queer artists many of whom are first generation American immigrants all striving for equity in the art world. Collectively these Dreamers are the physical incarnation of aspirations and hope for a better tomorrow yet longing to return to the simplicity and ways of our ancestors.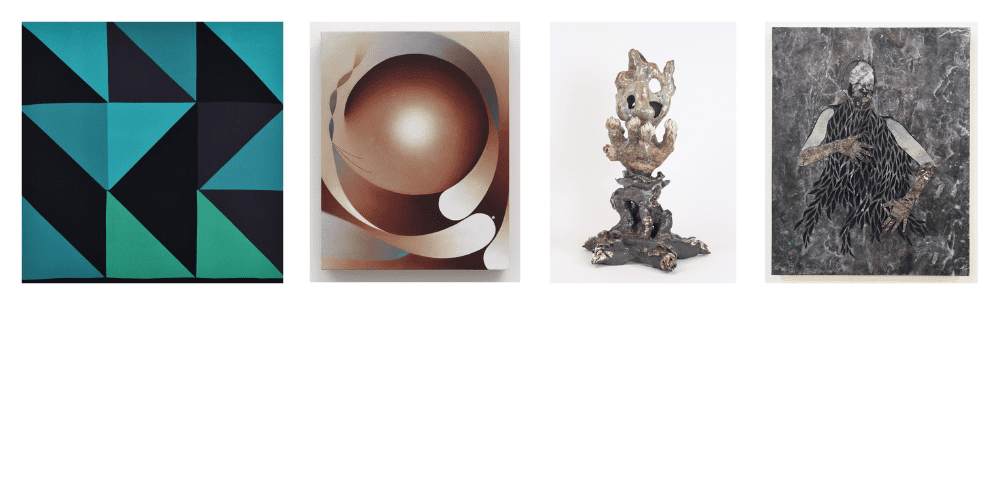 Images: Ana María Velasco - Bees, 2010
Heather Jones - When You're Lost In The Darkness, 2023
Angela Heisch - Circle Eye, 2020
Shuyi Cao - As they folded in and breached out (scaly), 2022
Felipe Baeza - Avistamiento Fantasmagórico 1, 2018
Participating artists: Maess Anand | Felipe Baeza | Shuyi Cao | Jessica Diamond | Cassi Namoda | Jess Xiaoyi Han | Angela Heisch | Arina Izmestieva | Heather Jones | Janet Jones | Ann McCoy | Joiri Minaya | Kiki Smith | Devin Osorio | Ana María Velasco | Yin Zhang
Opening Reception: Tuesday, April 18, 7:30PM EST
RSVP
Regular Hours: Tuesday, April 18 - Friday, April 21, 9AM - 6PM EST
Building registration required
Location: Sotheby's Institute of Art, 570 Lexington Avenue, 6th Floor, New York, NY, 10022
For press inquiries or to schedule an interview, please contact Alisa Wang at xw2313@sia.edu or 929-226-7705.