Each year, through a generous grant from the Snyder family, Sotheby's Institute of Art-New York provides funding for selected students to join the prestigious Peggy Guggenheim Collection Internship in Venice, Italy. Find out what it's like to spend the summer in Venice exploring the Peggy Guggenheim Collection and the Venetian art scene.
---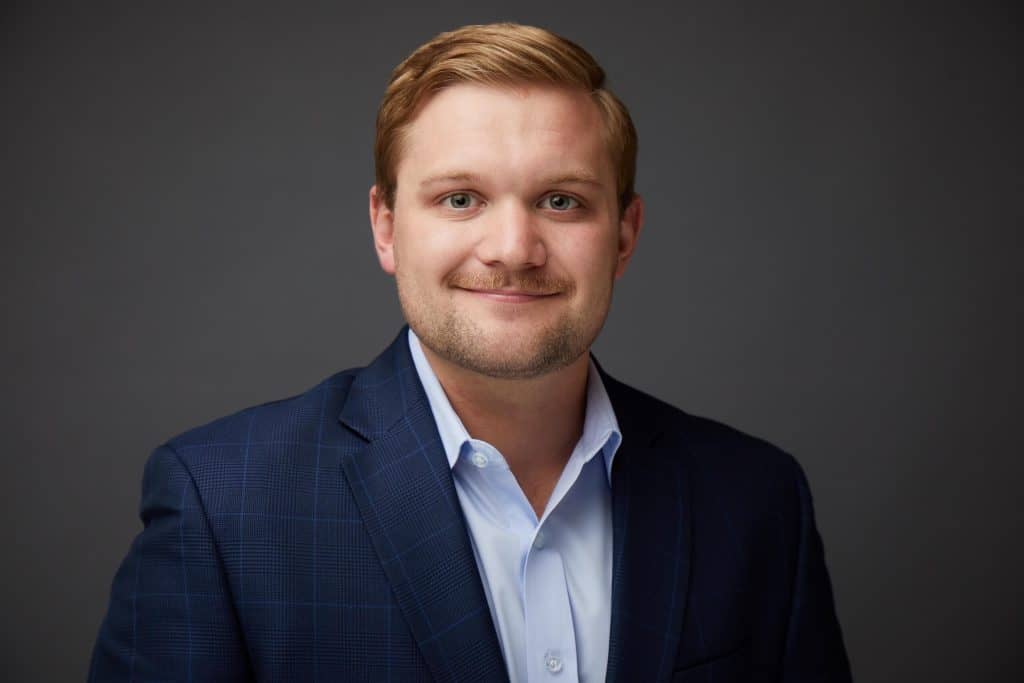 Sotheby's Institute is committed to providing students with industry access through expert faculty, art world connections and exposure to career opportunities such as the Peggy Guggenheim Collection Internship. This prestigious work-study program provides an opportunity to gain practical experience in museum operations along with seminars, lectures, educational trips, and guided tours to facilitate the practice, dialogue, and study of students' respective academics. Here, William Stewart shares his unique experience.
What is one key learning for you after completing this internship, a key takeaway that will continue to stay with you?
I would say my biggest takeaway was that being in the midst of smart, kind, and driven people makes you feel the same way. My fellow interns, bosses, and all of the other museum staff were absolutely lovely and extremely interesting people. Surrounding yourself with such excellent peers meant that I left work every day with some new insight or some great story to tell in the future. My time at the PGC definitely showed me that spending time around people you genuinely like and respect means that even the most normal of days can feel extremely rewarding.
Take us with you on a typical day in Venice working at the Peggy Guggenheim Collection
Every morning, I would wake up around 7:30am, get ready, and take my ten-minute walk to the museum. It was a fantastic commute as I got to walk across the Accademia Bridge and take in the Grand Canal first thing in the morning. Once I arrived at work, I would have another coffee and then it would be time for morning positions. Morning positions just meant getting the museum prepared for visitors. We would get to take the velvet covers, called "PJs," off of the paintings in the museum. Or outside in the sculpture garden, we would use wet towels to clean off works by artists like Giacometti, Calder, and Noguchi. Following morning positions, the interns would go to their first position in the museum to guard the works, pick up visitors arriving by boats, or sell tickets. We rotated positions hourly so that you were never in one place for the entire day. You would work for half of the day, then have "floating time" to work on other projects, give lectures on works in the museum or on the life of Peggy Guggenheim, or do research for our independent presentations. After closing, all of the interns would assemble at Corner Pub for some spritz and cicchetti before dinner.
How did you choose Sotheby's Institute?
I chose Sotheby's Institute because I was looking for a graduate degree in New York that was focused on the commercial side of the art world. I had taken some summer courses with Sotheby's Institute before, so I knew that there were great professors here. Above all, I wanted to be in a program where I was able to immerse myself in New York's art world and have the ability to experience it in person. I've loved my time here and would definitely recommend Sotheby's Institute to any students looking to understand and experience the art world!
What advice do you have for future Sotheby's Institute students
My advice is to always go to as many events and supplementary lectures as you can. Whether it's office hours, gallery openings, artist talks, or auction previews, the material you learn about at Sotheby's Institute takes on a much deeper meaning when you're able to experience these things first-hand.