Veronica Henderson
Art Business Foundations and Placement
Semester Program - Sotheby's Institute of Art, London
Occupation: Development Assistant at Hammer Museum
I never intended to study abroad, but when I heard about the Art Business Foundation and Placement course, I applied without hesitation. Although I had traveled before with my family, spending almost 4 months studying in London was beyond anything I could have expected or hoped for. My classes at Sotheby's offered me information about the art world that I could not have had access to at my home university. We learned about how art functions in business and how law is applied, not only through our dedicated professors, but also from a range of incredible guest lecturers. On our first field trip we took a boat down the Thames river, which presented my first opportunity to tour the city and meet my classmates. Our class was made up of students of varying ages and backgrounds, and much of my learning abroad occurred during lunchtime conversations in the Institute's cafeteria.
While I could not have asked for a more beneficial experience at the beautiful Institute campus, the most rewarding part of my London experience was my internship placement. After thoughtful consideration from my instructors, I began working two days a week at a commercial gallery. My connection with Sotheby's Institute had already given me a stamp of approval from my boss and coworkers, so I was quickly given exciting responsibilities in the gallery and introduced to artists and collectors. My internship provided me with the space to apply my new knowledge from my Sotheby's classes.
I immediately felt a newfound confidence upon returning to UCLA (my home university). I feel that I have a more well-rounded understanding of the art world, and how the art I make in studio classes now may function in the future. I recently began an exciting new job at a museum in LA. For the first time, I entered the interview feeling confident and prepared. As I sat down with the woman who is now my boss, she looked up from her papers and said "so I see you studied at Sotheby's."
---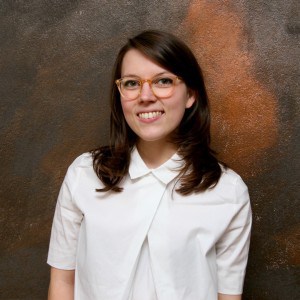 Fabienne Crljen
Art Business Foundations and Placement
Semester Program - Sotheby's Institute of Art, London
Occupation: Marketing and Communication Trainee
What is the most interesting thing you learned at Sotheby's Institute?
My time at the Sotheby's Institute of Art was interesting in so many ways. On the one hand, I have met so many fascinating people and cultures from all over the world. On the other hand, I could learn about PR and the marketing of art in my classes and apply my new knowledge directly in my internship at a wonderful art PR firm. This gave me a better understanding of the art world in general.
What advice do you have for students entering the Institute?
My advice would be to make the most of your time at the Sotheby's Institute of Art. Get to know your fellow students from different backgrounds and spend long evenings with them at the Jack Horner pub around the corner from the Institute. Also explore the different parts of the city and see as many exhibitions as possible.
What do you think is the key to succeeding in this business?
I think that an excellent knowledge of art and art history could be just as important as a good understanding of the art industry and its key personalities to be successful in this business. Having many contacts might be useful in any industry, but in the art sector it is definitely important.
What profession, other than your own, would you like to attempt?
Besides my profession in the arts and media sector, I would probably be interested in the field of information technology or to be an artist myself. However, I'm not implying that I would have the necessary knowledge or talent for either of these professions.
What living person do you most admire?
I am particularly inspired by two stunning women: Julia Stoschek and Sheila Scott. The first woman has an amazing private collection of contemporary media art and owns two museums in Berlin and Düsseldorf. The second woman is a female auctioneer, member of the executive board at a major German auction house, while being a mother of two children. In my opinion, these women are role models for young females who want to make it in the art world.
What artist or industry professional (dead or alive) would you want to talk with late into the night?
I would love to have an extensive talk to Olafur Eliasson. He is not only a very successful key figure of the contemporary art market. He also creates stunning works of art that make you look at the way you perceive your surroundings. This makes him the perfect conversation partner for late-night talks about philosophy and the art market.
Complete the sentence: The best artists know when to...
...start or stop being influencers on Instagram.
What is the next big thing?
In my opinion, the next big thing will be the effect of social media, like Instagram, on classical curatorial institutions. More artists bypass those art institutions, such as museums or galleries, by curating their art online in their social media channels. In this way, their art is not only accessible to a group of museum visitors, but to the internet and thus to the whole world. That is the reason, why museums now start their own curated Instagram channels and have the need to go with the time. Maybe the next big thing will be an increasing dissolution of cultural institutions and an increasing shift of art into the internet, where it can be seen in social media and in virtual and augmented realities.
---
Megan Simpson
Art Business Foundations and Placement
Semester Program - Sotheby's Institute of Art, London
Occupation: Marketing Assistant at The Arts Club
What advice do you have for students entering Sotheby's Institute?
The best piece of advice I could possibly share with students entering Sotheby's Institute of Art would be to embrace all opportunities with total enthusiasm and immerse yourself in every experience the Institute offers as much as you possibly can. The global art world is very well connected and creating a good impression is imperative; trying your very hardest throughout the course will pay off! Also, take advantage of the many trips and experiences that the Institute has to offer outside of lecture hours, these are not only very enjoyable but also broaden your knowledge and appreciation of what you have learned in the classroom.
What role did London play in your education?
Being in London enhanced and consolidated what I was fortunate enough to learn whilst being a student at Sotheby's Institute. The information provided, whilst being focused on the global art market, was directly facilitated by many of the world class museums and galleries in close proximity to the Institute. Furthermore, being educated in a city with such character and opportunity enabled me to use the inspiration gained from my studies and see first-hand what experiences and possibilities are available to help me develop my career in the London art market.
What do you think is the key to succeeding in this business?
There is not one singular key factor to having a successful professional career in the art world. Managing relationships, trust and knowledge are all integral to succeeding. However, as with any industry, I feel it is imperative to only pursue this career if you absolutely love art. I have also learnt that the industry is all consuming; a typical day rarely runs on a 9-5 schedule. An example of this is Sotheby's Auction House, a worldwide operation. I have found staying up late at night to follow the sale's progress very exciting and informative.
So, to summarize: you must be passionate about art, be prepared to work long hours, and continually develop and enhance your knowledge.
What is the biggest risk you have ever taken?
The biggest risk I have ever taken is moving country on my placement year from University. Due to a disappointing lack of opportunity at the new destination, I made the decision to return to England and use this valuable time to begin pursuing a career in the London art market, where I decided to apply to be a student at Sotheby's Institute on the Art Business Foundations and Placement course. Although the risk I took to move abroad did not turn out how I predicted, I could not be happier with the outcome thanks to Sotheby's Institute. I would advise anyone considering beginning a career in the art market to always be of the mindset to take matters into your own hands and make a positive situation out of every challenge you face. Spending my time instead at Sotheby's Institute has been a completely invaluable experience. I cannot think of anything that would have provided me with such high-quality teaching coupled with incredible trips and opportunities. Furthermore, I have made incredible friendships along the way. Had I not taken the risk to move abroad, I would have never discovered Sotheby's Institute of Art and what a great shame that would have been!
What artwork stays with you?
One piece of art that stays with me is Untitled (Head) (1981) by Jean-Michel Basquiat. Since being a student at Sotheby's Institute, I have developed a new-found fascination with the way Basquiat's background and personality have such presence in what he created. I love the use of the bold colors that he incorporated into a fusion of iconography and graffiti, contributing to the saliency of his pieces. Untitled (Head) portrays Basquiat's interest in the contrast between the complexity of the interior against the simplicity of the exterior in relation to the human body. I view this painting as being symbolic of Basquiat's personality, which drew me to his incredible art in the first place.
What artist or industry professional (dead or alive) would you want to talk with late into the night?
I would relish the opportunity to get to know Jean-Michel Basquiat. I love his work because I am fascinated by what I know of his background and personality. Given the opportunity, I feel an evening spent talking to the genius that is Basquiat, would be most enjoyable and extremely captivating. I did not know a great deal about contemporary art before starting at Sotheby's Institute, I had been formally educated in Old Masters. However, I developed an interest in Basquiat's work and eccentric personality after learning one of his paintings sold at Sotheby's, New York for $110.5 million in 2017. I would have loved to have asked him whether he expected his work to be of such high value and in such significant demand 35 years on from their creation. Talking to him about the music he loved and his prediction for the future fashion trends would finish off my late night talk with Jean-Michel Basquiat perfectly.
Which talent would you most like to have?
I would love to be able to predict the future success of contemporary artists. By following their progress and monitoring the value of their works I would be able to advise clients as to great investment opportunities for the future and hopefully collect for myself too. This talent is something that art world professionals tend to develop over their career and I too aspire to grow my knowledge of art valuation as I build my career in the London art market.
What is the most bizarre thing, idea, or object you've encountered in the art world?
The most bizarre thing I have encountered thus far in the art world is a controversial performance piece called Eschatology, meaning the spiritual study of death, by Latvian artist Arthur Berzinsh. The performance was live streamed and available for anyone to watch online, it involved the removal of two people's flesh, this was then fried and fed to them. Many people have described the performance as 'cannibalistic' however Berzinsh describes it as being no worse than biting your fingernails. The artist wrote in the description of the performance that it was a metaphor for society consuming itself, strange, but certainly memorable!