Women Leaders in the Art Market: Speaker Bios
---

Marianne Boesky
Marianne Boesky marked the 20th anniversary of her eponymous gallery this past spring. She has extensive experience as an international contemporary art gallerist, collector, and advocate for artists. Ms. Boesky established her first space in SoHo in 1996, with a commitment to promoting an experimental and ambitious program of emerging contemporary artists. In her first decade as a gallerist, Ms. Boesky launched and nurtured the careers of artists such as Sarah Sze, Lisa Yuskavage and Takashi Murakami, and has since built a diverse and dynamic roster of artists from four continents, including such giants as Pier Paolo Calzolari and Frank Stella. In addition, Ms. Boesky has maintained involvement in other branches of the art world: as a member of the selection committee for the annual Armory Show and Expo Chicago art fairs, and on the Middlebury College's Arts Council, the Steep Rock Residency and the Anderson Ranch's Boards of Trustees.
---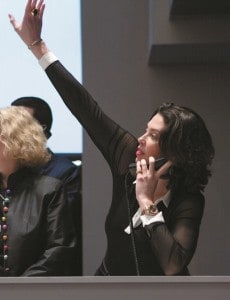 Amy Cappellazzo
Amy Cappellazzo is Chairman of the Fine Arts Division at Sotheby's. She was a founder and principal of Art Agency, Partners, a global art advisory firm acquired by Sotheby's in January 2016. As an advisor, Amy drew upon 13 years of experience in the art market as a leader in the field of Post-War & Contemporary art. Amy has overseen the sale of some of the most important collections and works of art of our time, served as a pioneer in private sales and online auctions, and acted as an advisor to numerous families, foundations, and trusts.
---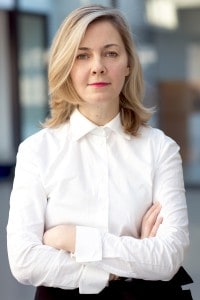 Elizabeth Dee
Elizabeth Dee is a cultural entrepreneur, curator, dealer and producer. She is the CEO of Elizabeth Dee Gallery in New York and of Independent Art Fairs in New York and Brussels. She is included in the 2015 Art + Auction's Power 100, and has been profiled in many international publications, including the Wall Street Journal, Vogue and the New York Times. Dee lectures regularly on topics of relevance to the field, especially with regard to gallery and fair culture, innovation and the market.
The gallery, established in 2002, is located on Fifth Avenue in Harlem. Dee has produced numerous groundbreaking, first and internationally recognized exhibitions by such artists as John Giorno, Adrian Piper, Julia Wachtel, Derek Jarman and Ryan Trecartin (New York debut/co-producer of 11 movies).
Previously, Dee created X Initiative, a nonprofit consortium of the global art community, presenting exhibitions and programming in response to the major philosophical and economic shifts in Contemporary Art. It was located at the former Dia Center for the Arts in Chelsea.
Elizabeth Dee graduated in 1995 with a B.A. from Mt. Holyoke College, majoring in Studio Art and Critical Social Thought. She served as co-director of Luhring Augustine Gallery, New York. She has served on the board of the Sackler Center for Feminist Art at the Brooklyn Museum and currently serves on the board of Pivô in São Paulo.
---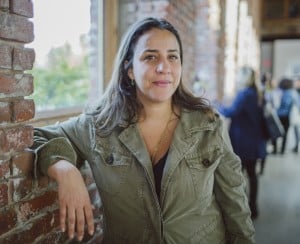 Touria El Glaoui
Born and raised in Morocco, Touria El Glaoui holds an MBA in Strategic Management and International Business from Pace University, New York. She began her career in the banking industry as a wealth management consultant before moving to London in 2001 where she undertook various business development positions in the Telecom/IT industry. She has spent over five years working between London, various African countries and the Middle East within a business development framework. She is a member of the Executive Committee of the Friends of Leighton House, London and a trustee of the Marrakech Biennale.
Touria is the daughter of one of the most revered living Moroccan artists, Hassan El Glaoui. Alongside her career she has organized and co-curated significant exhibitions of her father's work including a major retrospective in Casablanca and Meetings in Marrakech, a joint exhibition with Winston Churchill's paintings hosted at Leighton House in London and most recently, La Mamounia in Marrakech, as part of the 2014 Marrakech Biennale.
In October 2013, she founded 1:54 Contemporary African Art Fair, held in London and New York on an annual basis. 1:54 has quickly emerged as Europe's original and leading art fair focusing on contemporary art from Africa and the African diaspora. As its director, Touria has independently acquired sufficient resources for the initiative through sponsorship, fundraising and grant writing, forming firm partnerships with leading institutions, corporate sponsors, and educational entities across Europe and Africa. In 2016, the second edition of 1:54 New York will be held across the 5-8 May at Pioneer Works in Brooklyn, while the fourth edition of 1:54 London will be held across the 5-9 October at Somerset House.
---
Christine Kuan
Christine Kuan is the Director of the Sotheby's Institute of Art, New York. With twenty years of experience in both nonprofit and commercial sectors of the art world, Kuan has expertise in art education, museums, and digital strategy for cultural institutions and for the art market. She was formerly Chief Curator and Director of Strategic Partnerships at Artsy, where she oversaw the organization's museum and institutional partnerships, digital collection strategy, open access policy, educational initiatives, and auctions.
Prior to Artsy, Kuan was Chief Curatorial Officer at Artstor, a nonprofit image library founded by The Andrew W. Mellon Foundation, and Editor-in-Chief of Oxford Art Online/Grove Art Online at Oxford University Press. Kuan has also worked at The Metropolitan Museum of Art, and has taught at University of Iowa, Peking University, and Rutgers University.
Christine sits on the History of Collecting Advisory Committee at the Frick Collection in New York. She was a visiting faculty member of Stanford University's pilot program for Arts Leadership. She holds an MFA in Creative Writing Poetry from the University of Iowa Writers' Workshop, and a BA in Art History and English from Rutgers University. She has lectured and published extensively on digital strategy, museum policy, and new technologies for the art world.